Look for the mix of rain, freezing rain, sleet, and snow to end across the ArkLaTex Thursday evening. Friday is looking mostly cloudy and cold. Sunshine returns this weekend and will stick around through next weekend.
9 pm Update: The mixture of rain, sleet, & snow that we have been watching this evening will continue to move out of the area during the next several hours. Temperatures are still above freezing over much of the ArkLaTex. Later tonight we will likely fall into the 20s. Any moisture that doesn't evaporate could freeze on bridges and overpasses. It may not be noticeable so drive with caution especially on bridges and overpasses.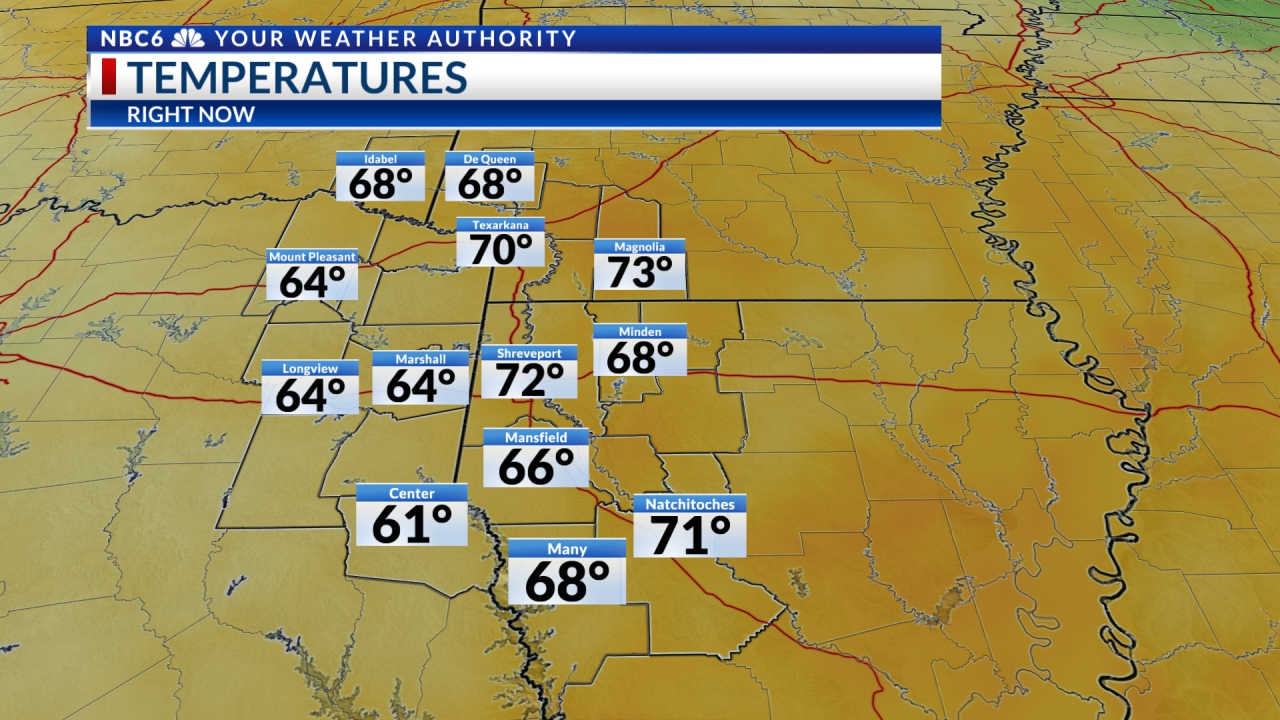 Tonight into the weekend: Futurecast shows that once the precipitation across the area ends this evening, we will stay cloudy Thursday night. The clouds will stick around through most of Friday with some sunshine Friday afternoon over the northern half of the area. High temperatures Friday will likely settle into the 30s over most of the ArkLaTex. Friday night is looking clear and very cold with lows dipping into the teens north and the low to middle 20s south.
Dry next week! Longer range models show that we will begin an extended period of dry weather that will likely continue through all of next week with a gradual warming trend. Highs should return to the 50s by the end of the weekend. The 60s will likely return by the middle of next week and continue through next weekend. Overnight lows next week will gradually warm through the 30s. Some models are hinting that we could see a chance of rain by the end of next weekend.