It is time to prepare for very WARM and wet weather followed very quickly by COLD and wet weather and followed, finally, by dry weather with a Frost or Freeze!!
Our much-discussed cold front has stalled in the NW ArkLaTex generally south of the Ouachita Mountains in SE Oklahoma and SW Arkansas. Almost all the rain today has been along and north of the I-30 corridor. Clouds and rain have yielded much cooler temperatures in this area with much warmer temperatures in the 80s to near 90° over the rest of the ArkLaTex.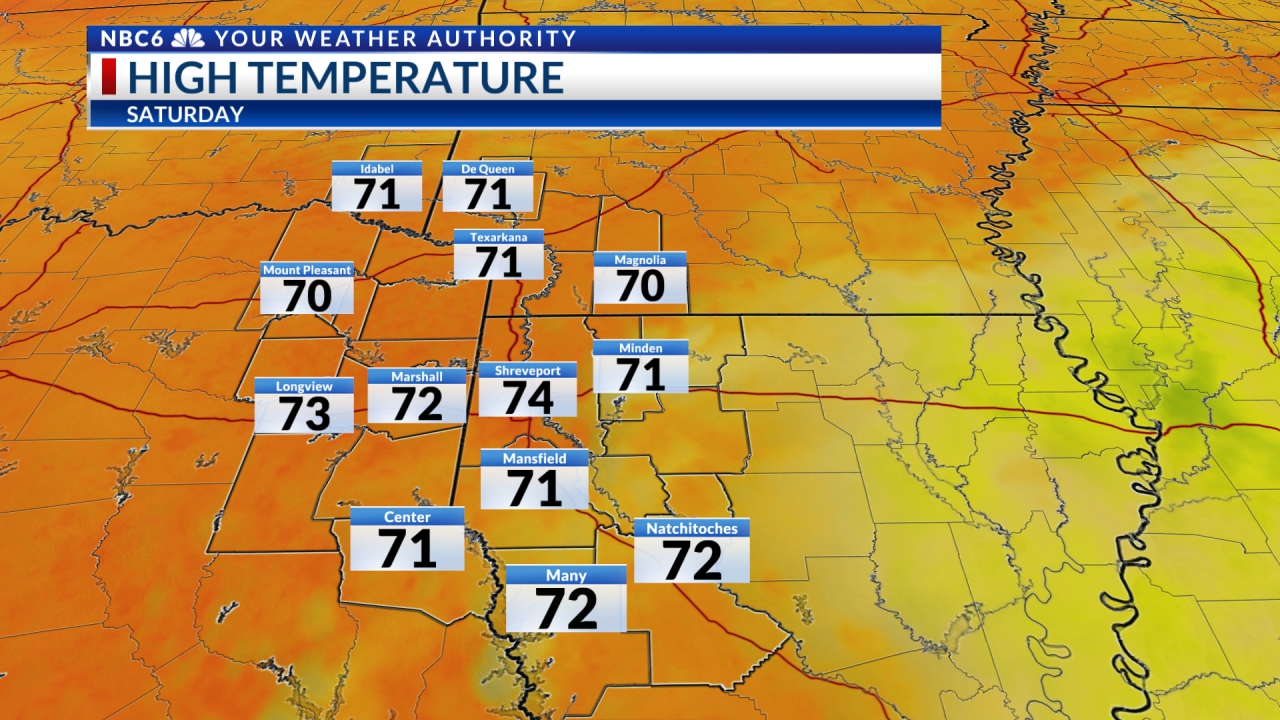 By Sunday morning, the cold front slowly moves southeastward into and through the I-30 corridor bringing major rainfall and much cooler temperatures. By noon or so, the front will be working its way into the I-20 corridor of NE Texas and NW Louisiana. By Sunset, the front will be moving through the far southeast parishes of the ArkLaTex. Note that there will be falling temperatures with rain chances behind the cold front. The rain will be lighter than earlier but still bears watching closely.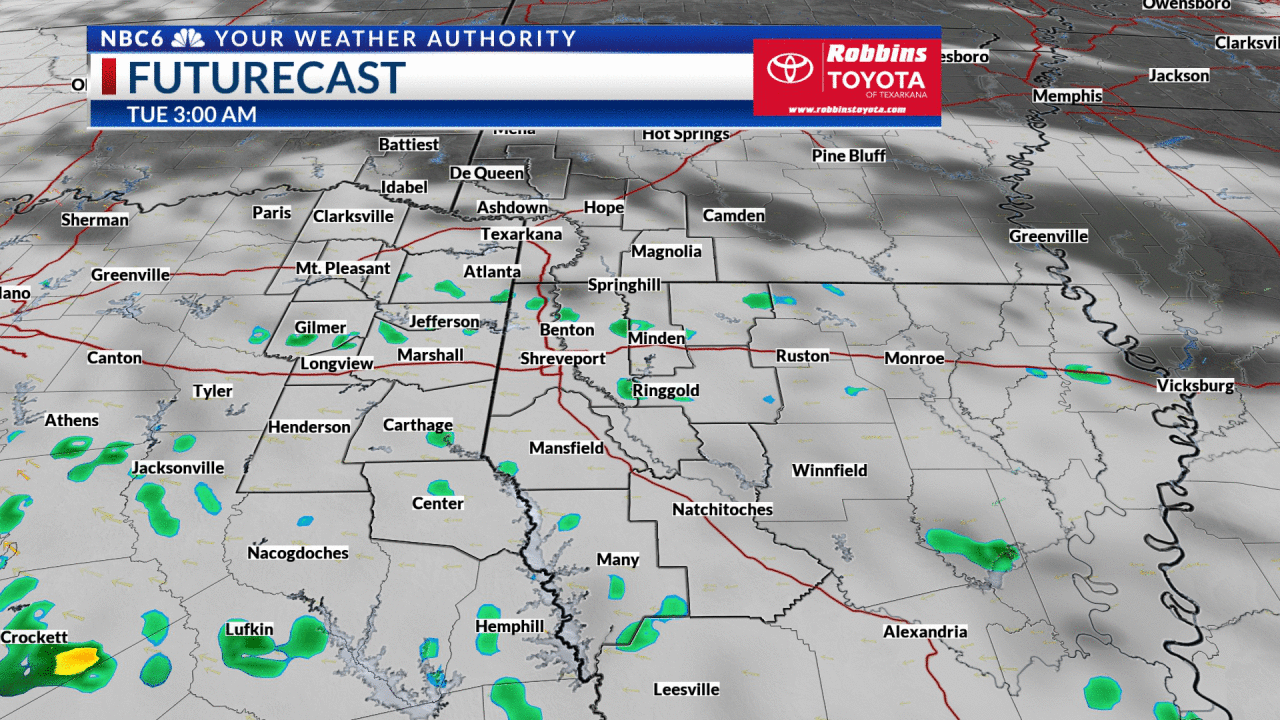 Gusty north winds will ensue behind the cold front and low temperatures Monday morning will not climb much at all during the day. By Tuesday, the sun returns but a very chilly day will be on tap. By Wednesday morning, low temperatures will be near or below freezing with either a frost or a freeze, and it will be much the same for Thursday morning. Morning low temperatures, as well as afternoon high temperatures, will rise for the rest of the week with dry weather.