SHREVEPORT, La. (KTAL/KMSS) – Welcome to May! We will have several days of comfortable weather to begin the month. The pattern will transition from dry and pleasant to hot, humid, with a chance of storms by the weekend.
Scattered morning clouds, afternoon sunshine: You may notice a few scattered early morning clouds giving us a beautiful sunrise. A few light rain showers have been noted on radar, but with the dry air, I doubt any of this is reaching the ground. Skies will remain partly to mostly cloudy at sunrise with temperatures on the cool side in the 40s and 50s.
The clouds will break quickly and we will have mostly sunny skies throughout the afternoon. A light north breeze of 5 to 10 miles per hour will keep humidity very low, and it will feel wonderful with highs in the mid to upper 70s.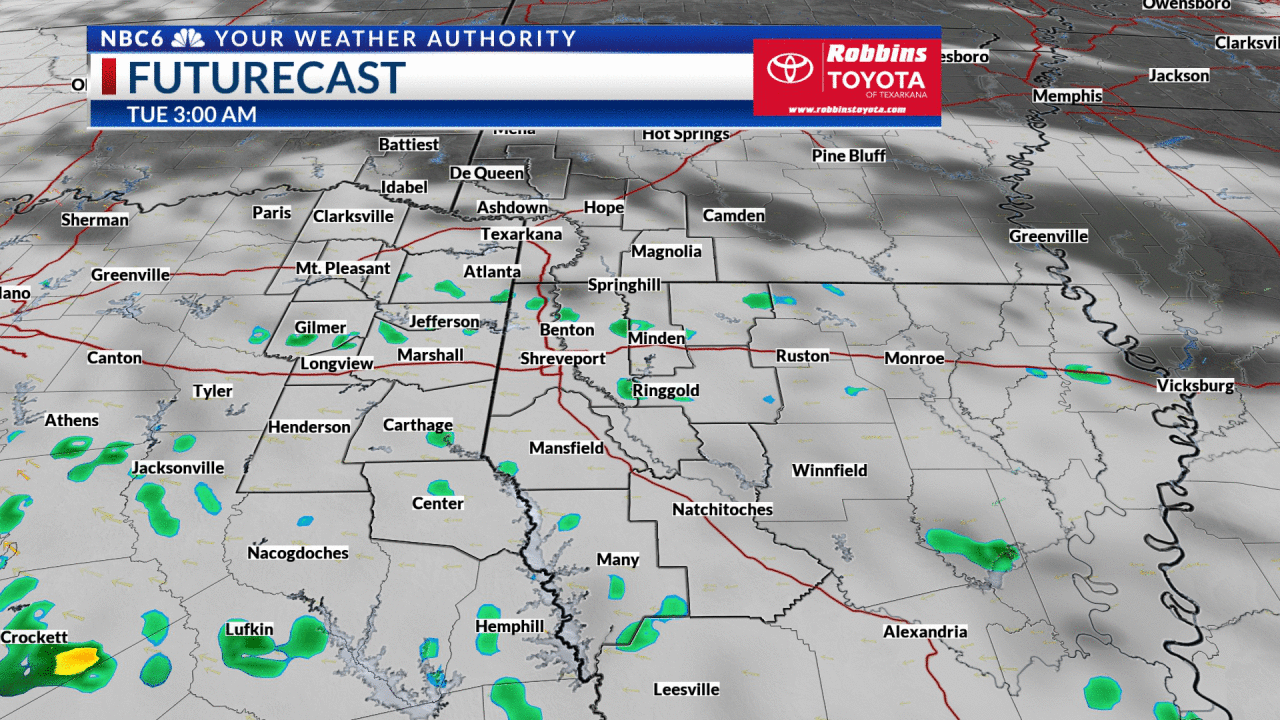 Typical temperatures Tuesday and Wednesday: Very little change is expected Tuesday and Wednesday with partly cloudy skies, low humidity, and comfortable temperatures that will be near average for early May in the low 80s. As the month moves on our average high warms to near 90 degrees before we turn the calendar to June. May is one of the wetter months, averaging between 4 to 5 inches of rainfall. We may see our first raindrops of the month by Thursday or Friday.
Scattered storms, warm and humid Thursday through the weekend: The ridge of high pressure that will keep us comfortable and dry through Wednesday will break down late this week. A returning south breeze will pump humid and very warm air into the ArkLaTex resulting in scattered showers and storms developing ahead of an approaching cold front by late Thursday. You can expect a round of storms each day Friday, Saturday, and Sunday. As of now the threat of significant severe weather looks low, but we may see low-end severe weather probabilities for damaging wind or hail emerge once confidence increases in the timing and location of the storms.
Despite the rain, it will be very warm and humid, with highs in the mid to upper 80s Thursday through Sunday.
---