Our next round of strong to severe storms will likely arrive Wednesday night. Damaging wind will be our biggest threat. More rain will be possible Friday night into Saturday followed by an extended period of dry and warmer weather next week.
Tuesday night rain & Wednesday night storms: Clouds returned to the ArkLaTex Tuesday with below-normal temperatures as afternoon temperatures have struggled to make it far into the 70s. Futurecast indicates that we could see some rain move across the area Tuesday night with a few rumbles of thunder. Severe weather Tuesday night is highly unlikely. That will change Wednesday night. After another mostly cloudy but warmer Wednesday with highs in the 70s and lower 80s, we will see thunderstorms move through the area Wednesday night. These storms will likely be weakening as they move in, but will still pose a threat of damaging wind. Hail will be possible but issues with large hail should be isolated. The tornado risk (see below) will likely be confined to the western quarter of the area where the storms arrive sooner Wednesday evening. Thursday will begin with a few leftover showers mainly during the morning. The rest of the day will likely stay mostly cloudy with slightly below-normal temperatures.
SPC Outlook: The Storm Prediction Center indicates that the severe weather risk will be highest over the western half of the area. Here we will have a slight to enhanced severe weather risk. In these areas, we could see scattered to numerous reports of severe weather mainly from damaging wind. The risk will be more isolated over the eastern and northeastern edges of the area where storms arrive later Wednesday night.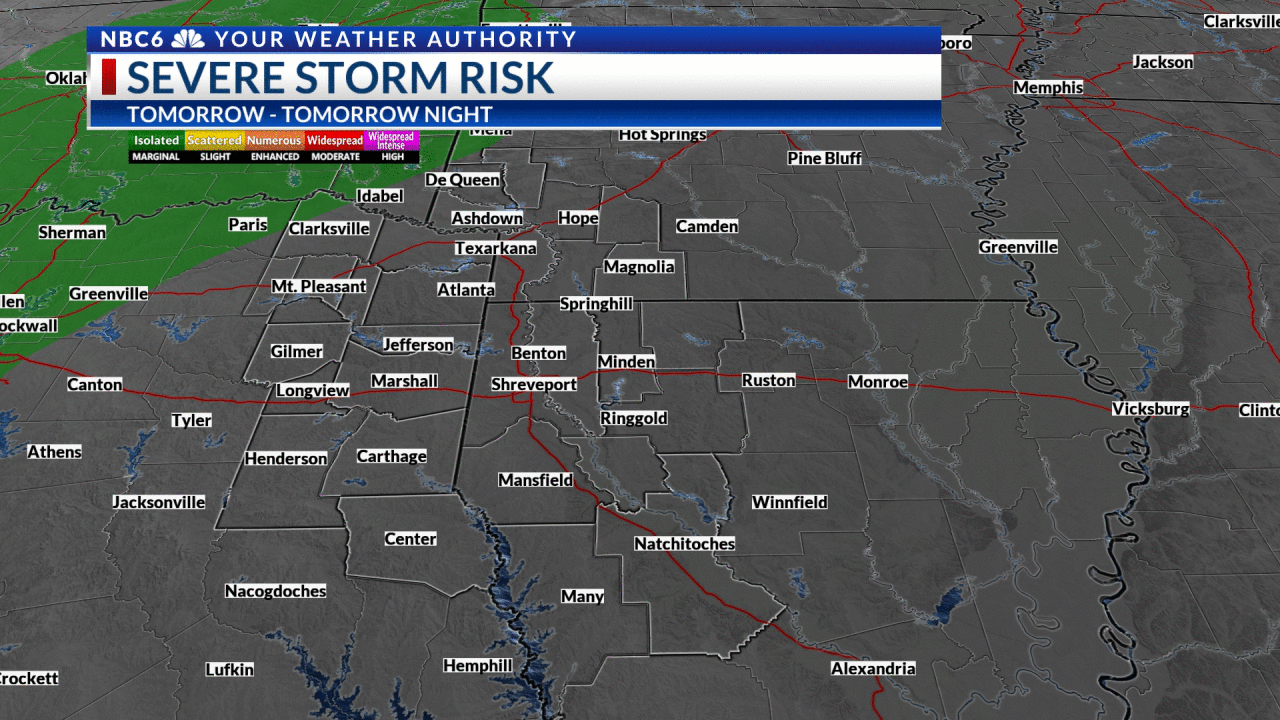 Rainfall potential If you add the rain from Wednesday night and early Thursday with another round that is expected to arrive Friday night and early Saturday, Futurecast shows that rainfall totals will likely surpass 1" over most of the area with lighter amounts of ½ to 1" over the southeast half of the area.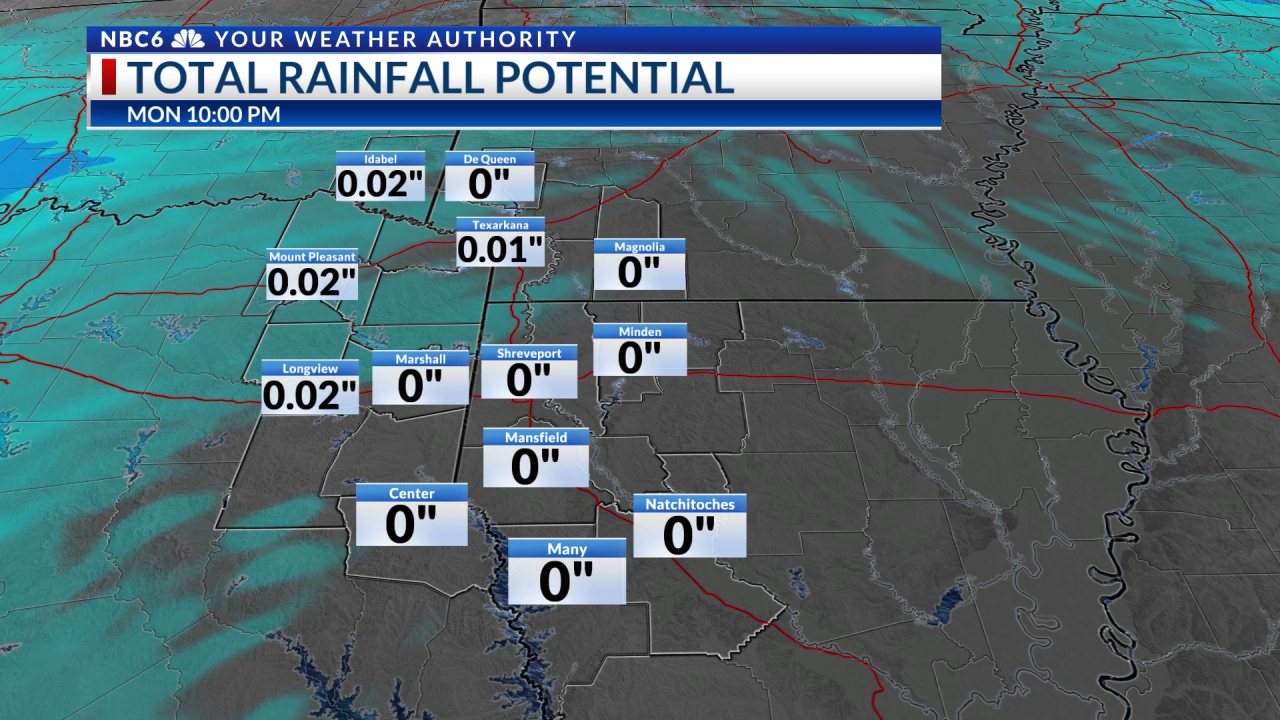 Mainly dry with seasonable temps next week:  Once the early weekend disturbance departs, we will settle into a dry weather pattern that will last through much of next week.  The weekend will begin with highs in the 60s and low 70s.  We will then settle into the upper 70s and low 80s from Sunday through all of next week.  Long-range models continue to hint at another shot of rain by the end of next week.
Get daily forecasts and exclusive severe weather details on storms as they approach your area by downloading the Your Weather Authority app now available in the App Store and Google Play