It was a chilly start to the new work week but the afternoon has been much warmer due to sunshine, low humidity, and SSW winds. Those winds will continue overnight into Tuesday as we still find very warm conditions. However, clouds will be on the increase later Tuesday into Wednesday across much of the ArkLaTex. The clouds act as Mother Nature's blanket and holds heat in place Tuesday night. On the other hand, a cloudy Wednesday will block the sun which leads to a cooler day.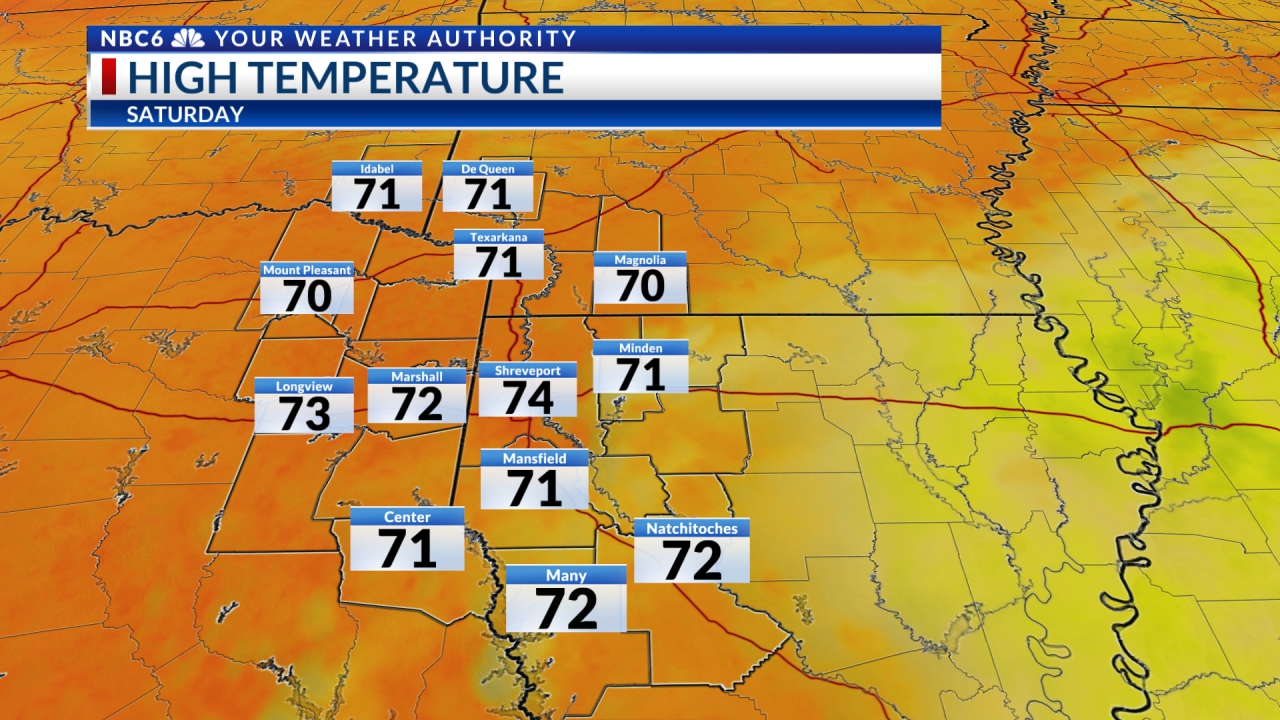 I mentioned over the weekend that we were watching T.S. Lidia in the Eastern Pacific off the coast of Mexico. Ordinarily, the flow around this tropical storm will provide abundant Pacific moisture streaming our way. However, as we head into mid-week, an upper-level disturbance will be moving across Central Texas. This system will block most if not all of the flow of moisture from the tropical storm to the south of the ArkLaTex. There may be a slight chance of rain either side of Toledo Bend. With that said, all eyes will be turning to yet another strong area of low pressure and attendant cold front which will be heading our way next weekend.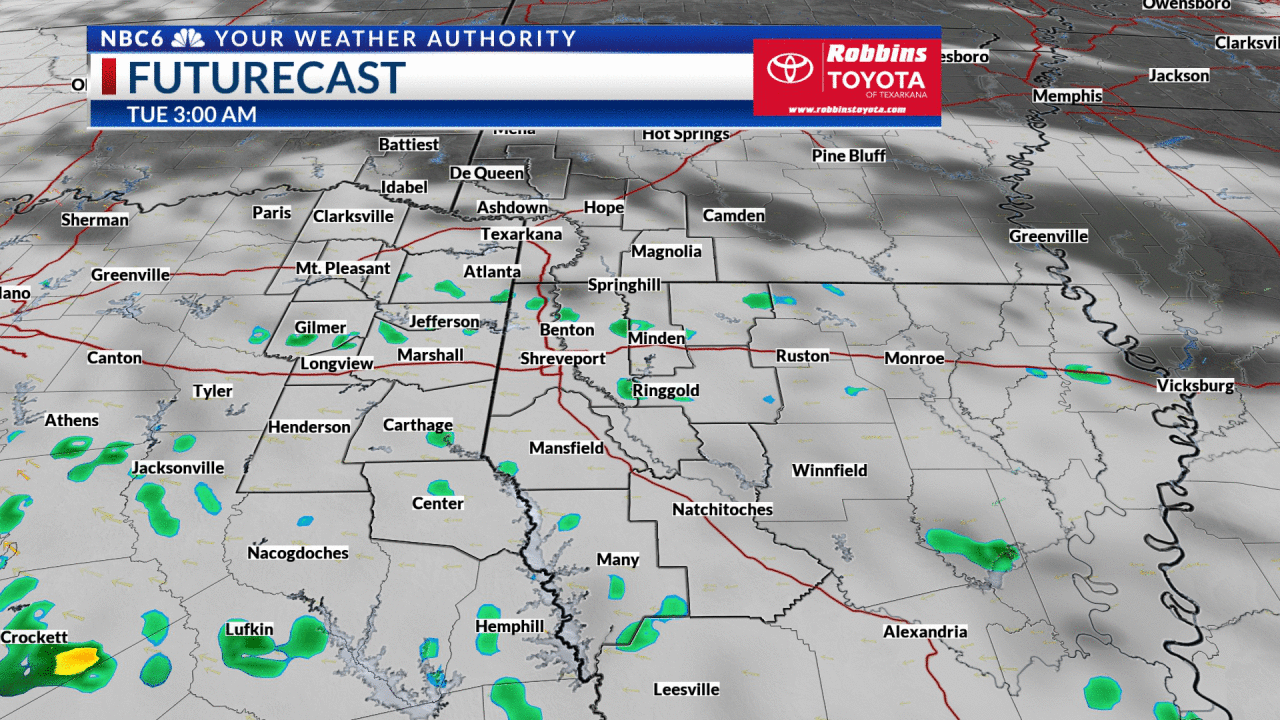 This should bring Autumn back to our area. Afternoon high temperatures will likely be either side of 70° Saturday and Sunday and in the 60s to near 70° Monday. Morning lows will be either side of 50° Saturday and Sunday and in the 40s to near 50° Monday. On the downside, no rain is expected.