Clouds have been on the increase almost all day. It has been quite warm with highs in the 80s. An upper-level trough of low pressure is moving slowly across parts of Texas and is well to our West. Rain and showers are noted across parts of South into Southeast Texas. However, it appears that any rain will be hard to come by for the ArkLaTex. It seems that the best chance of showers this evening would be in the Toledo Bend area. I'd be surprised to see anything farther north. Isolated overnight showers are possible but, again not reaching any farther than the southern ArkLaTex.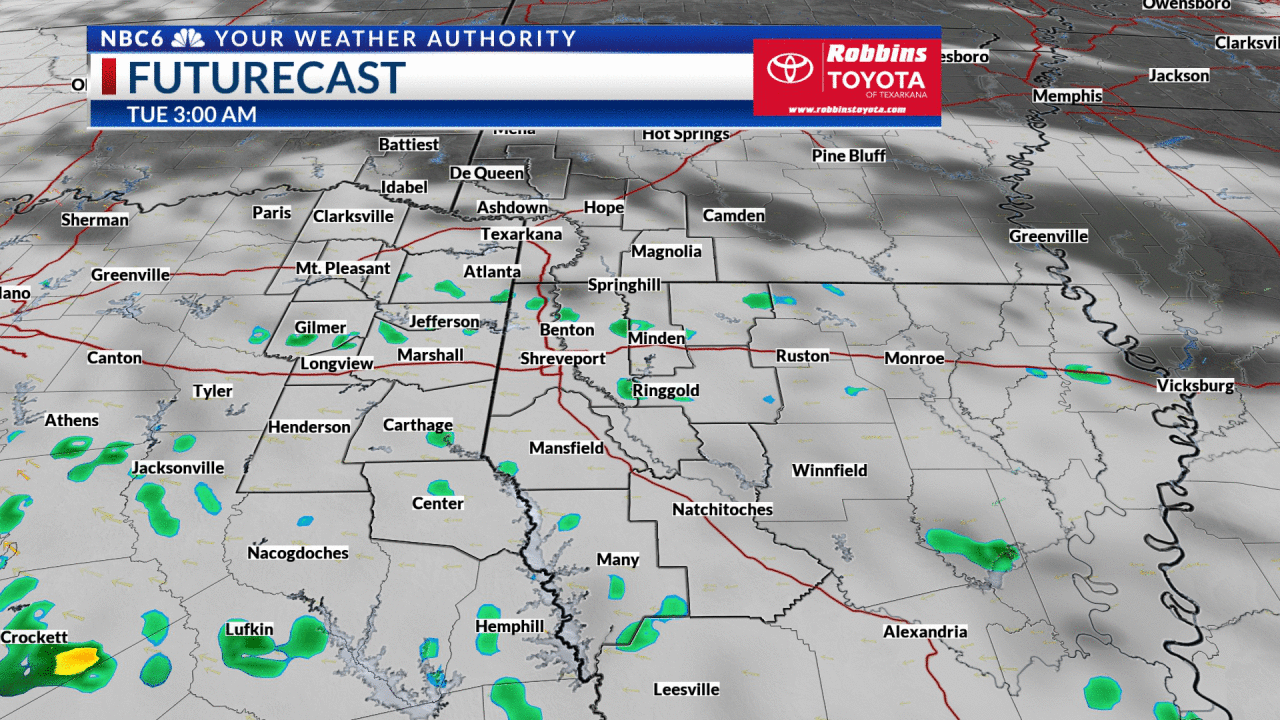 Autumn temperatures are on the way as all eyes are turned to a developing storm system and an attendant strong cold front emerges from the Rockies and swings eastward. It will not be a particularly fast mover. Ahead of this system, some of the warmest air of the week will be found Friday with afternoon high temperatures in the low to mid-80s.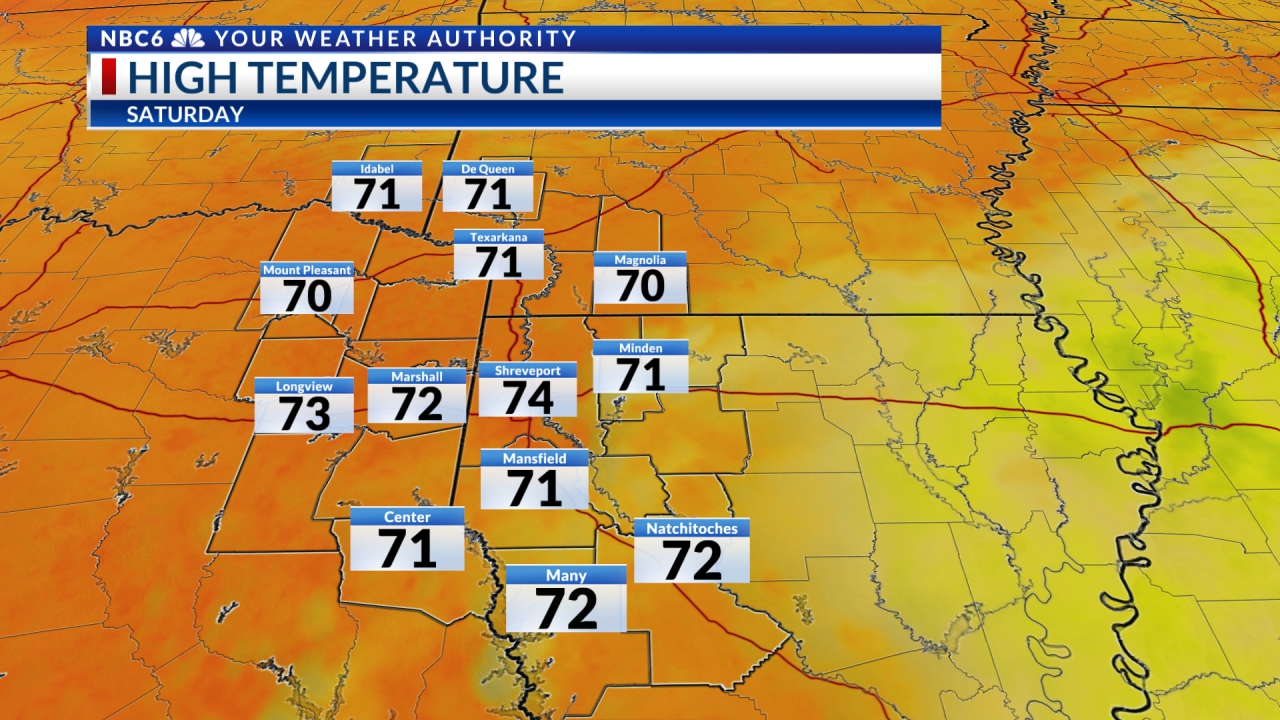 Much colder air arrives, as I see it now, Friday night into the weekend. It does appear at least a 10° temperature drop could be found from Friday into Saturday, in both morning lows and afternoon highs. The cooler temperatures along with mostly clear skies should last through the early part of next week. It will certainly be a welcome change.