A true fall cold front has now made it through the Arklatex. As a result, the wind has been quite gusty out of the northwest. It appears that Sunday morning will be the chilliest out of the next seven days. Morning low temperatures will range from near 40° north to mid to upper 40s far south. Afternoon high temperatures range from the low to middle 70s. However, temperatures begin to rise as we go through at least mid-week as a weak cold front shoves our high pressure to the east. Our eyes then turn to the Baja Peninsula, NW Mexico, and the Desert Southwest.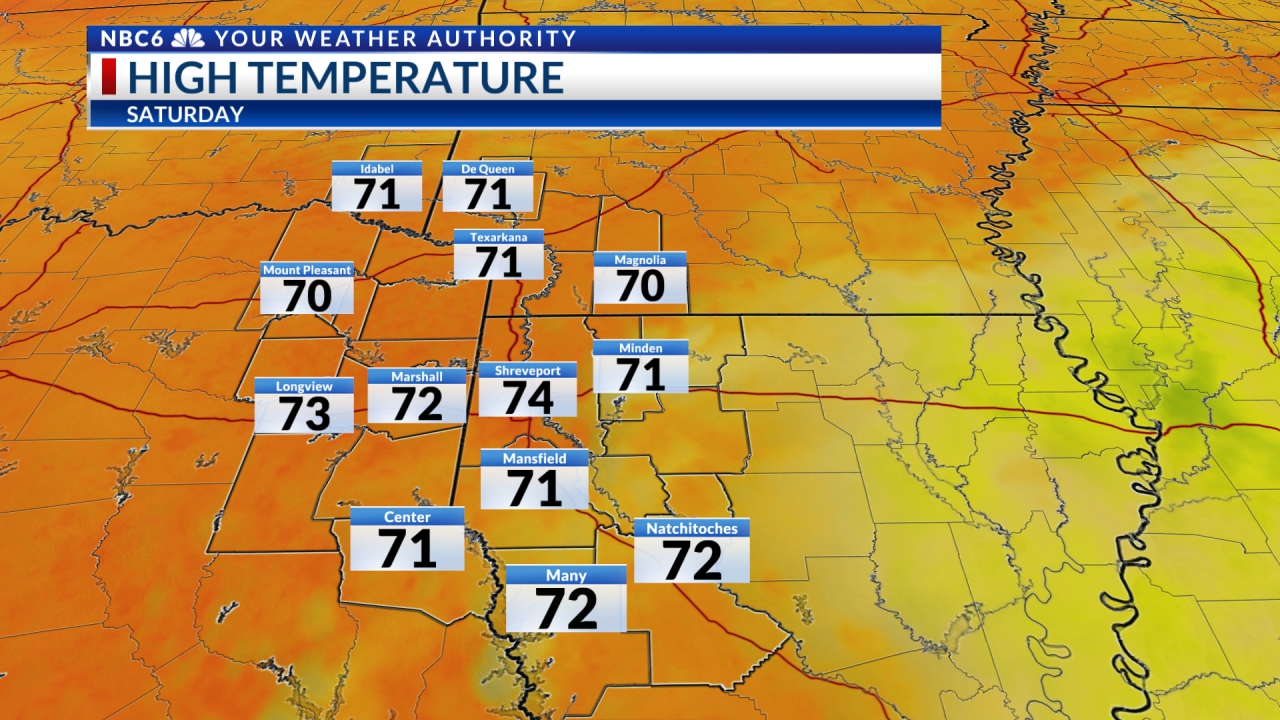 This area will likely find another upper-level trough developing. At the same time, there are some tropical systems developing along the northern coast of Mexico. This, along with a complicated system including another trough and attendant cold front ejecting from the Rockies, will draw tropical moisture our way. The ArkLaTex will likely find low rain chances Wednesday and Thursday before the aforementioned cold front plows through the ArkLaTex late Thursday into Friday.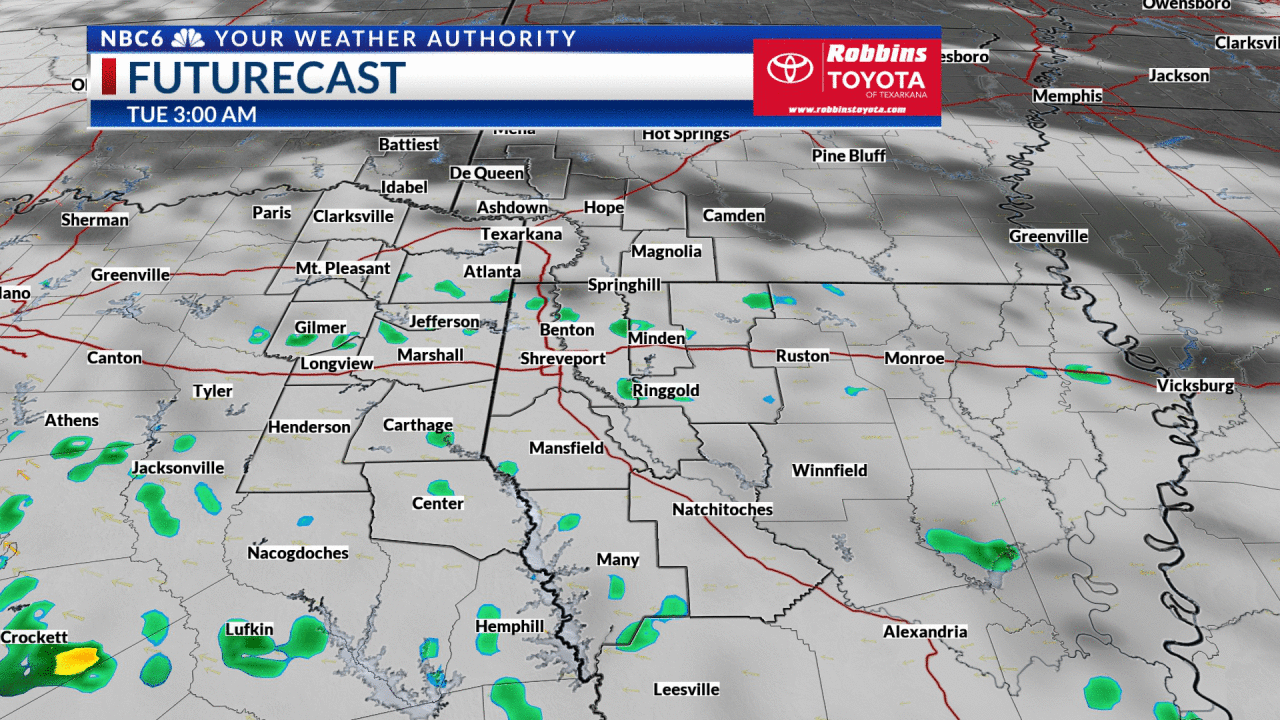 This will lead to another Autumn chill for next weekend. The big question will be whether or not any of the aforementioned tropical systems will be pulled into the Bay of Campeche or the Gulf of Mexico. Stay Tuned, as they say.