SHREVEPORT, La. (KTAL/KMSS – Good morning and happy Friday, ArkLaTex! The hot and mainly dry weather will continue through Memorial Day with only a 10 to 20 percent chance for a rogue shower or thunderstorm in the upcoming days.
Cool mornings and warm afternoons through the weekend: The only thing preventing Summer from taking over is the humidity and the comfortable morning temperatures we have experienced this week and we'll be in the low to mid-60s again this morning. Expect high temperatures near-average in the mid to upper 80s this afternoon with a light breeze out of the northeast at 5 to 10 miles per hour
A weak frontal boundary will move into the region today stirring up partly cloudy skies, but we may be too dry to squeeze out any rainfall with the exception of a rogue shower or thunderstorm in the afternoon or early evening.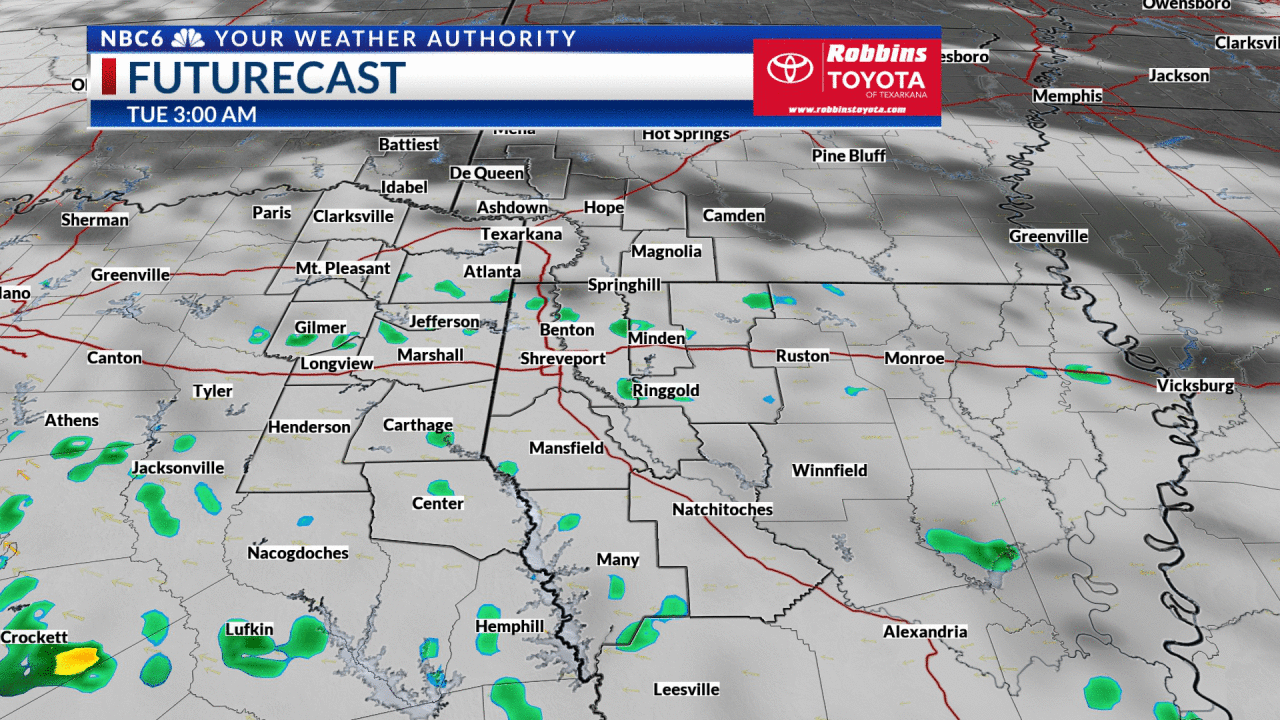 Warm weather continues through Memorial Day: The weekend will play out exactly how the week has with comfortable mornings and very warm afternoons.
High temperatures will be in the upper 80s and low 90s with mostly sunny to partly cloudy skies. For any yardwork or outdoor fun this weekend temperatures will be pleasant between sunrise and 11 a.m. each day. Afternoons will be hot, but with low humidity and plenty of sunshine.
A very slight chance of rain will return on Memorial Day, but any rain will be isolated and short-lived, likely not having much of an impact on any outdoor plans.
Scattered storms return next week: A south breeze will return early in the week bringing a surge in heavy and humid air into the region. The warm afternoon and the muggy weather will result in slight to scattered storms chances by the middle of the week.
---