An abundant supply of sunshine returned to the ArkLaTex Thursday and it will probably stick around through all of the Memorial Day weekend. An increase in humidity will lead to a chance of a little rain next week with slightly warmer temperatures.
Perfect weather for mudbugs: You can't ask for better weather for this year's Mudbug Madness in Shreveport. We will likely see plenty of sunshine with near-normal temperatures and rather comfortable humidity. Highs will likely be in the upper 80s through the run of the festival with evening temperatures easing into the 70s.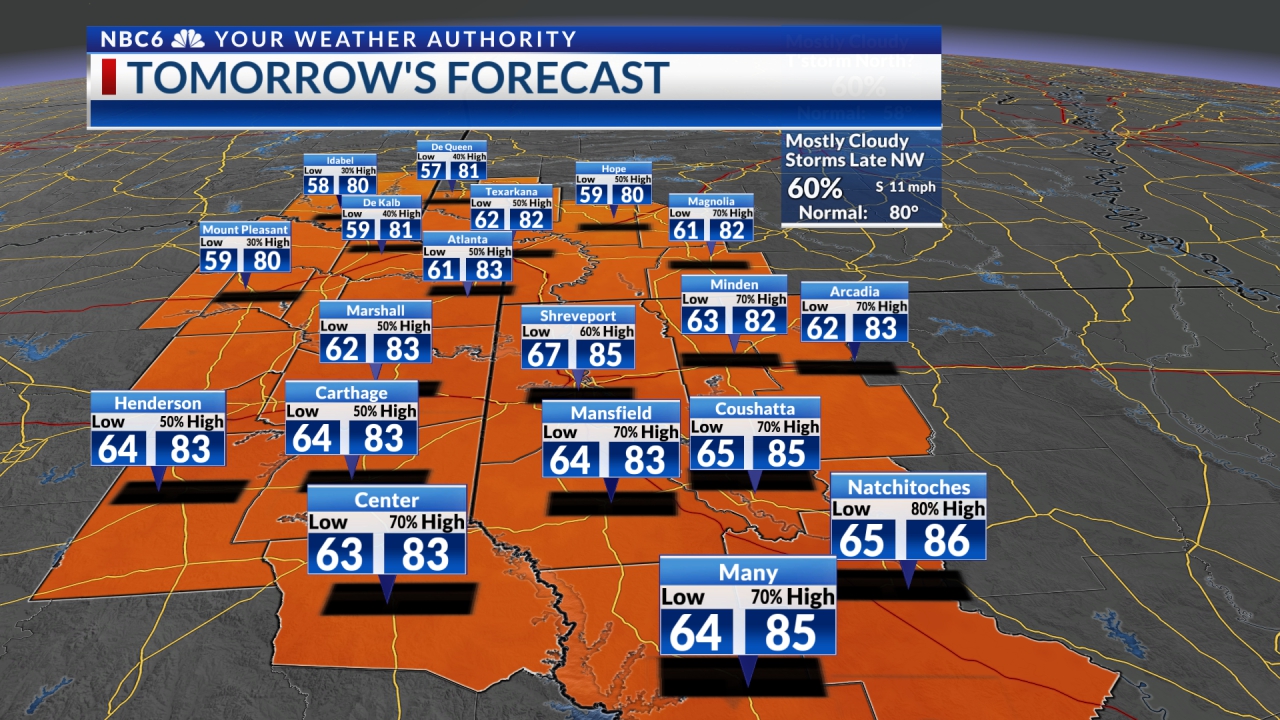 A typical late-May Friday: Not only will temperatures Friday be close to normal in Shreveport, but the same will also apply to all of the ArkLaTex. The day will begin with lots of sunshine and lows in the low to middle 60s. Daytime highs all across the area will be in the mid to upper 80s. We likely won't see much change through the holiday weekend.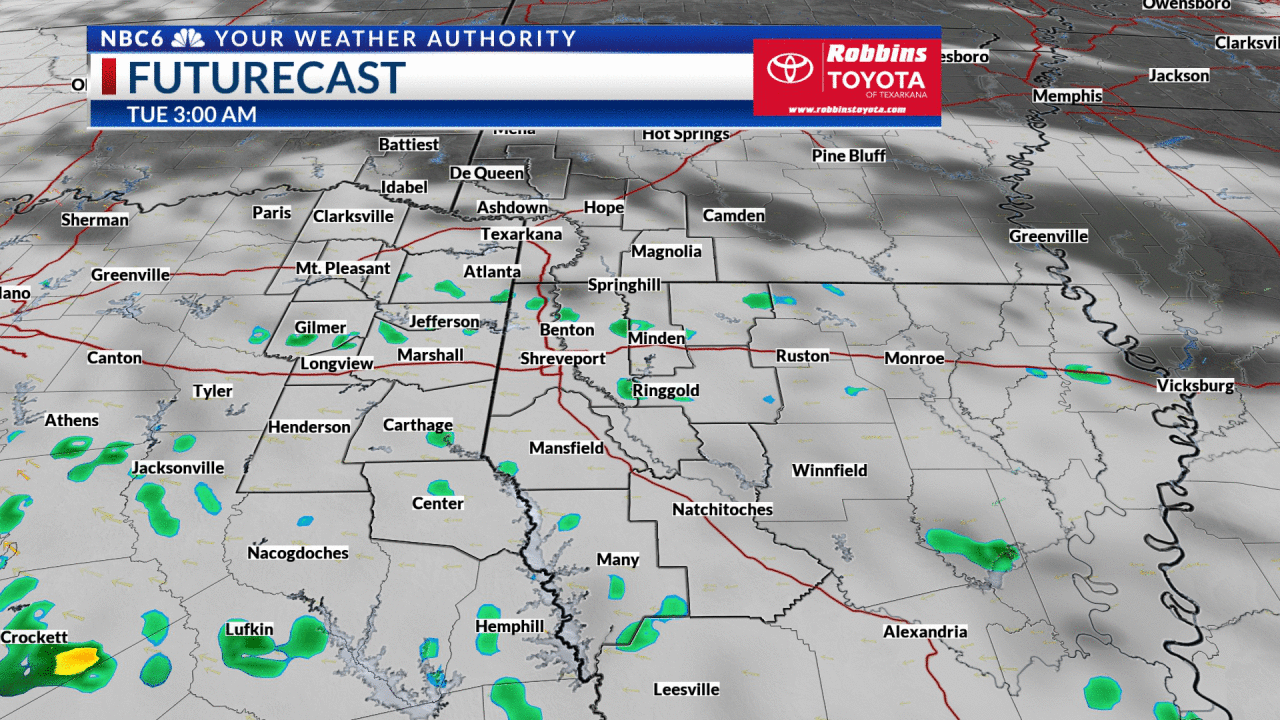 Futurecast: Futurecast shows that we will see a mostly clear sky Thursday night. Friday will begin with some sunshine but we will likely see a few clouds mix in with the sunshine during the afternoon as temperatures warm up. Those clouds will clear out as temperatures cool Friday evening. This pattern will likely repeat itself Saturday, Sunday, and Memorial Day. The reason for the rather quiet pattern is an area of upper-level high pressure stretched across the middle of the country and a large high at the surface centered over the Great Lakes. The surface high will slowly move southeast and will continue to provide us with a northeasterly wind preventing moisture from the Gulf of Mexico from invading our area. That will begin to change by the middle of next week.
A little rain next week:  With that moisture from the Gulf returning to the area, we will start to see a slight chance for an isolated shower or thunderstorm on Tuesday.  Temperatures next week with warm up a little with highs reaching the lower 90s.  Overnight lows will also respond to the increase in humidity as they will return to the lower 70s.  Rainfall totals next week could be rather limited.  The long-range model blend shows that most of the area will receive less than ½".  We could see pockets that see amounts approach 1".  They could be most numerous over the northern half of the area.
Get daily forecasts and exclusive severe weather details on storms as they approach your area by downloading the Your Weather Authority app now available in the App Store and Google Play