It has been a good run of rainy days, but more would have been quite nice. However, rain chances are dwindling for quite a while. Thank goodness that triple-digit highs are MIA (Missing In Action).
There is a stalled front near the Gulf Coast area, and it is in no hurry to head back our way. In the upper levels, the flow is west to east. At the surface, high pressure is found in the midwestern states and extends southwestward into the ArkLaTex. Any appreciable rain will be found in the southwestern parts of our area, mainly East Texas in the Toledo Bend region. As for our old nemesis, the upper-level high, it has been found enjoying being in Cabo San Lucas ( Gulf of Mexico). It may try to expand our way in the mid-levels of the atmosphere, but likely no farther than Central Texas.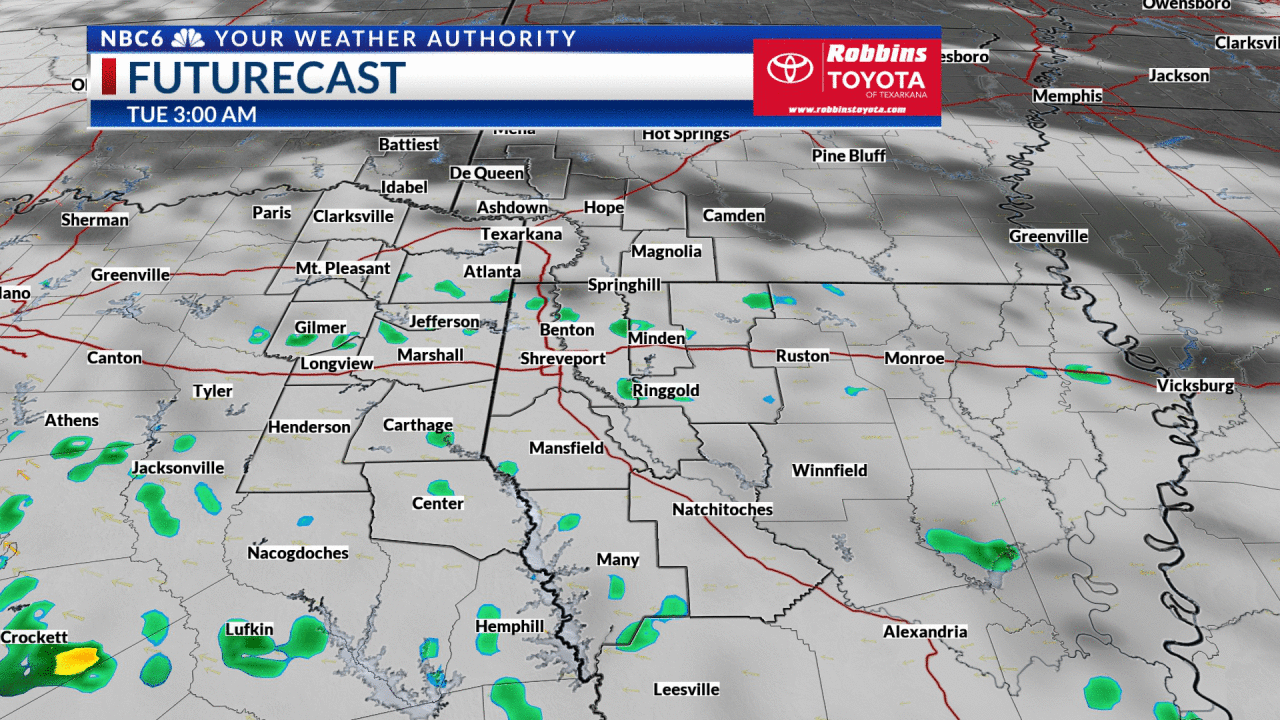 Unfortunately, that will be close enough to the ArkLaTex to limit our rain chances. But, take heart in the fact that your 7 Day Forecast holds morning lows in the low to mid-60s before rising into the mid to upper 60s by late week. Afternoon high temperatures should be either side of 90°. With triple-digit temperatures in the rearview mirror, we can do this!