In 1979, there was a hit song, "And The Beat Goes On". Our song today is, "And The HEAT Goes On" and it is NOT popular!
With that said, let's start the conversation with temperatures. Morning low temperatures will be at least either side of 70° through Sunday falling into the mid-60s to near 70° through next Thursday. Afternoon highs will be in the low 90s Friday and may wind up either side of 90° through next Thursday. The exception will be over the weekend in areas that get significant rainfall.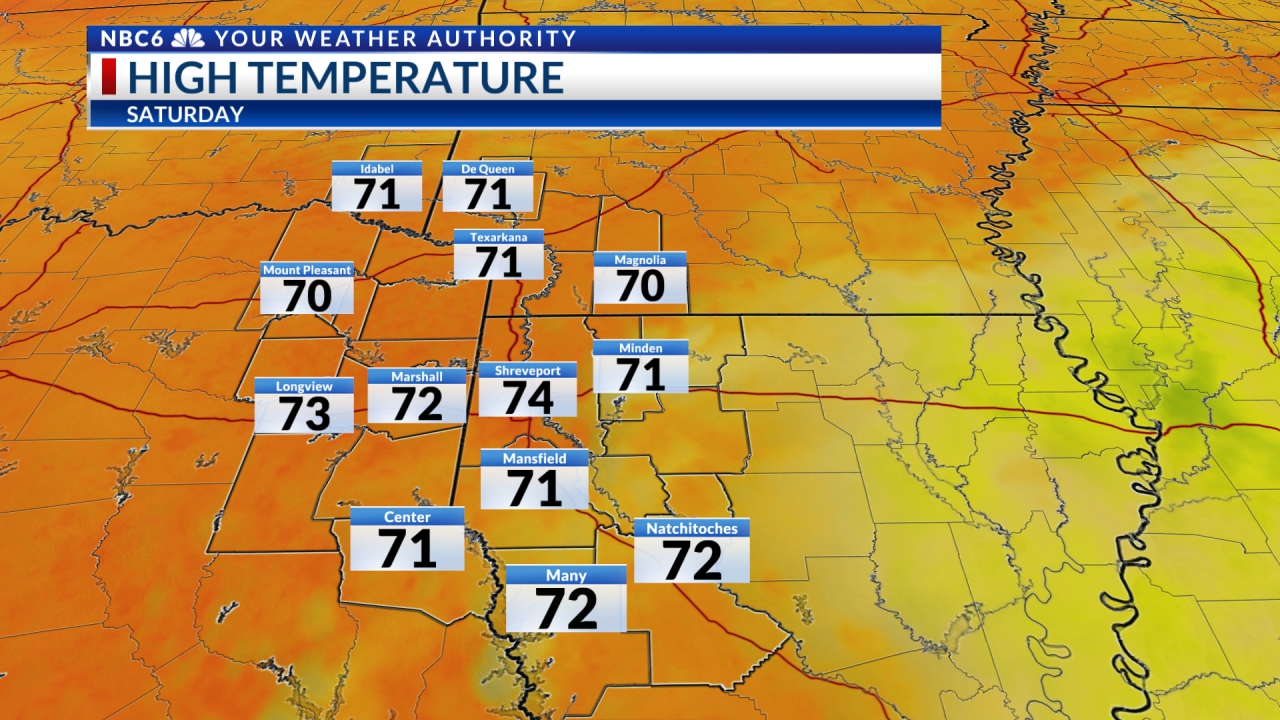 In the meantime, high pressure is keeping rain chances at bay and assuring that temperatures will remain summer-like. A few little showers and isolated storms managed to slip in from the east since our high pressure is less dominant. However, through much of Friday and part of Saturday, it will likely be hot and dry. By Friday night, eyes will be turned to a thunderstorm complex stretching from Kansas through SW Oklahoma and NW Texas. By Saturday afternoon, all the ingredients we discussed yesterday will come into play. The result will be scattered showers and thunderstorms developing over much of the ArkLaTex.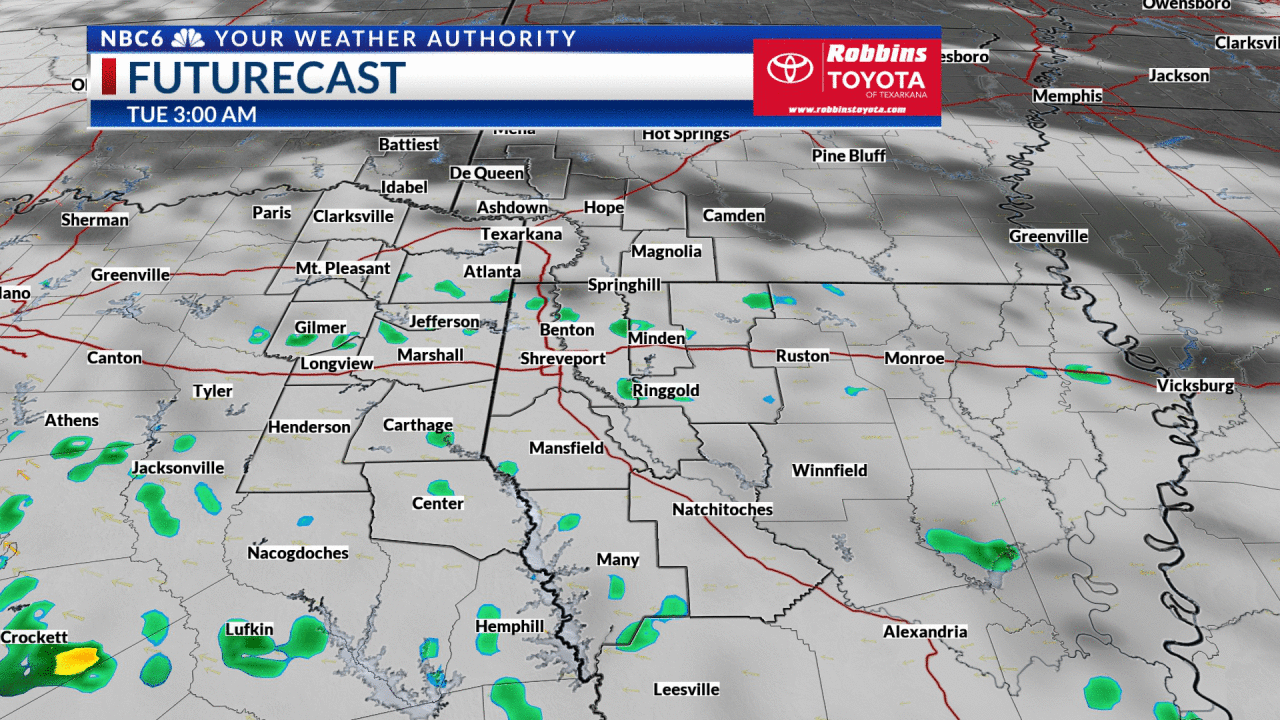 It is interesting that the best rain totals may be in the northern part of the ArkLaTex along and north of I-30. As we head into Sunday, the best rain coverage will be to our west. Nonetheless, scattered showers and thunderstorms will develop once again. It appears that the best rain coverage will be over the SW ArkLaTex.
The extended forecast includes a "possible" back door cold front entering our area from the northeast. Will it stall, dissipate, or make it through the area?? Stay Tuned.