This rather extended period of cold and wet weather will finally end Thursday night. Sunshine returns Friday and will hang around for several days with a warming trend. Mild temperatures will hang around next week with more rain by the middle of the week.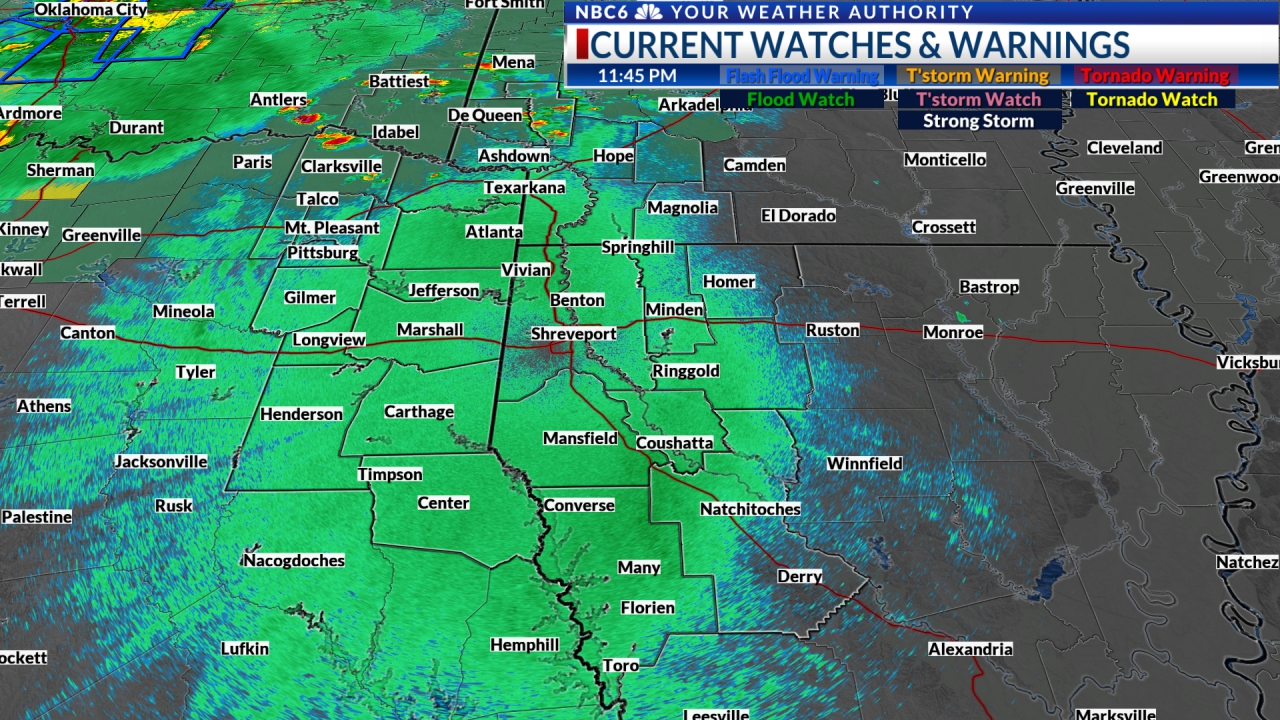 Rain to finally end: Most of the ArkLaTex saw temperatures stay steady Wednesday night as the rain increased. Temperatures over the northeast edge of the area in Hempstead, Nevada, and Columbia counties were slightly below freezing. This resulted in some additional ice accumulation mainly on exposed surfaces which lead to numerous power outages. At one point today over 90% of customers in Nevada county were without power.
Temperatures Thursday have warmed into the upper 30s and low 40s. Any leftover freezing rain changed to rain. Futurecast shows that what's left of the rain will end Thursday evening and the clouds will finally move out Thursday night. Sunshine will return Friday and will likely stick around through the weekend and into next week with a nice warming trend. Highs Friday will warm into the upper 40s and low 50s. We could see highs near 70 by Monday. The next few nights will be cold with lows in the 20s and low 30s. Lows will likely warm into the 40s and low 50s by Monday.
More rain next week: A look at the long-range pattern shows our next shot at some rain will return by the middle of next week.  Clouds will increase Monday night and a chance of rain will begin Tuesday and continue through Thursday.  We should see the return of sunshine once again by next weekend.  The good news is that temperatures will stay rather mild despite the rain.  Highs will only cool to the upper 50s to low 60s.  Overnight lows will cool from the low to middle 50s to the mid to upper 30s.
Rainfall potential next week:  Long-range models are now starting to show that more heavy rain could be possible next week.  If you exclude today's rain that is included in the outlook from a blend of models totals will still be nearly two inches over much of the area.  Stay tuned!
Get daily forecasts and exclusive severe weather details on storms as they approach your area by downloading the Your Weather Authority app now available in the App Store and Google Play