I will try to keep this short and sweet. And believe me, the forecast for next weekend will be very sweet! In the meantime, upper-level high pressure and surface high pressure will stick around a bit longer. This will lead to a few more hot days with highs in the 90s and lows in the 60s to near 70°. However, these systems will begin to weaken. At least the humidity levels will be rather low.
Lows Tomorrow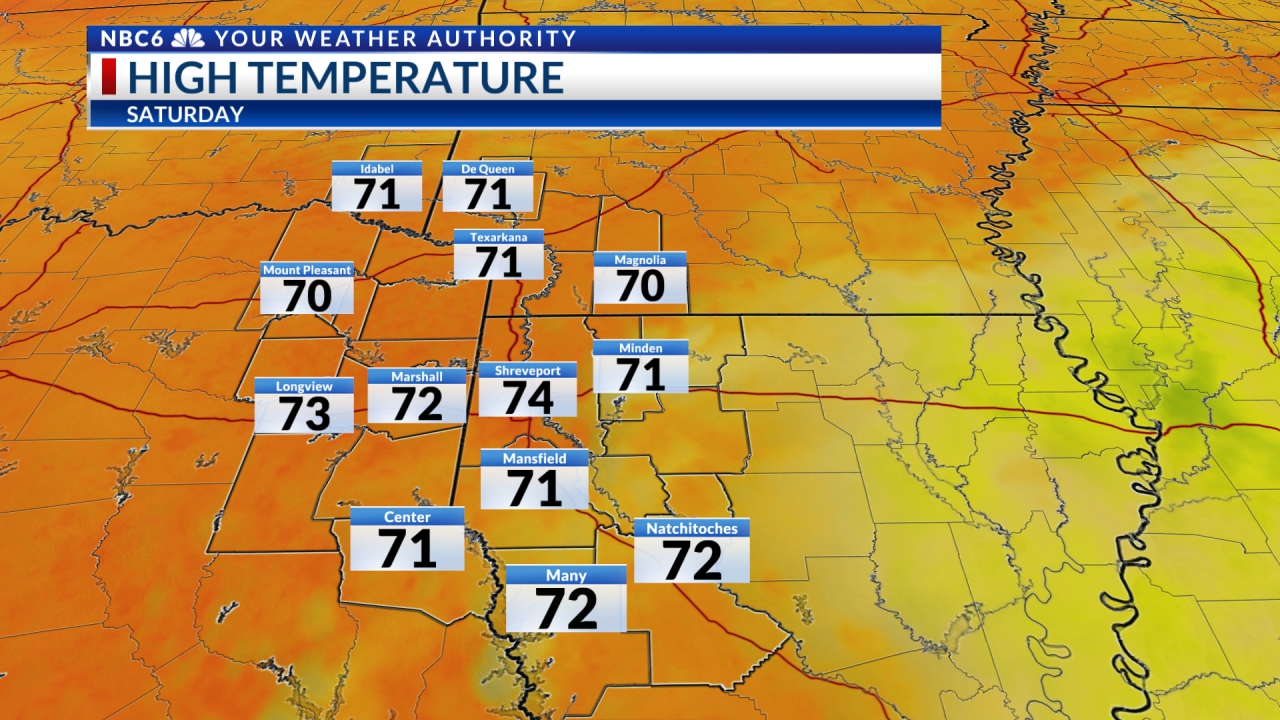 Highs Tomorrow
As we move into mid-week, we should see the much-advertised and very strong upper-level trough moving into the Plains States and, of course, into the ArkLaTex. The result will be increasing chances of rain (some possibly heavy) and thunderstorms (some possibly strong). The Weather Prediction Center has almost all the ArkLaTex in a Marginal Risk (Lowest Risk) of Excessive Rainfall next Wednesday.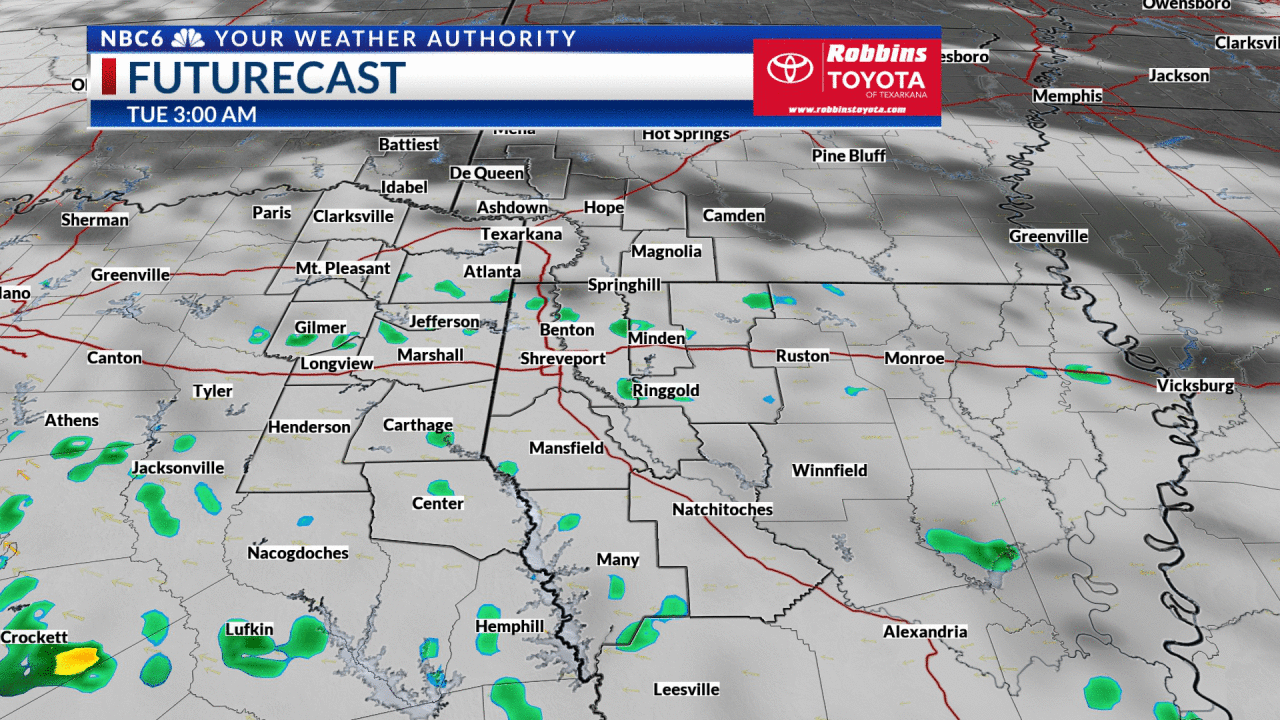 Current Futurecast Loop
Futurecast Rainfall Potential
So, "Summer Heat" and "Spring Storms"… and now the final event: "Autumn chill." This will come with a genuine Cold Front moving through the ArkLaTex. As of now, it appears that next weekend will be dry with morning low temperatures in the 50s followed by afternoon high temperatures in the 70s. Hello, first full weekend of October!!
7 Day Forecast