Update: Today's severe weather threat is shifting east out of our area into SE Arkansas and NE Louisiana. So far we have seen no reports of severe weather in our viewing area.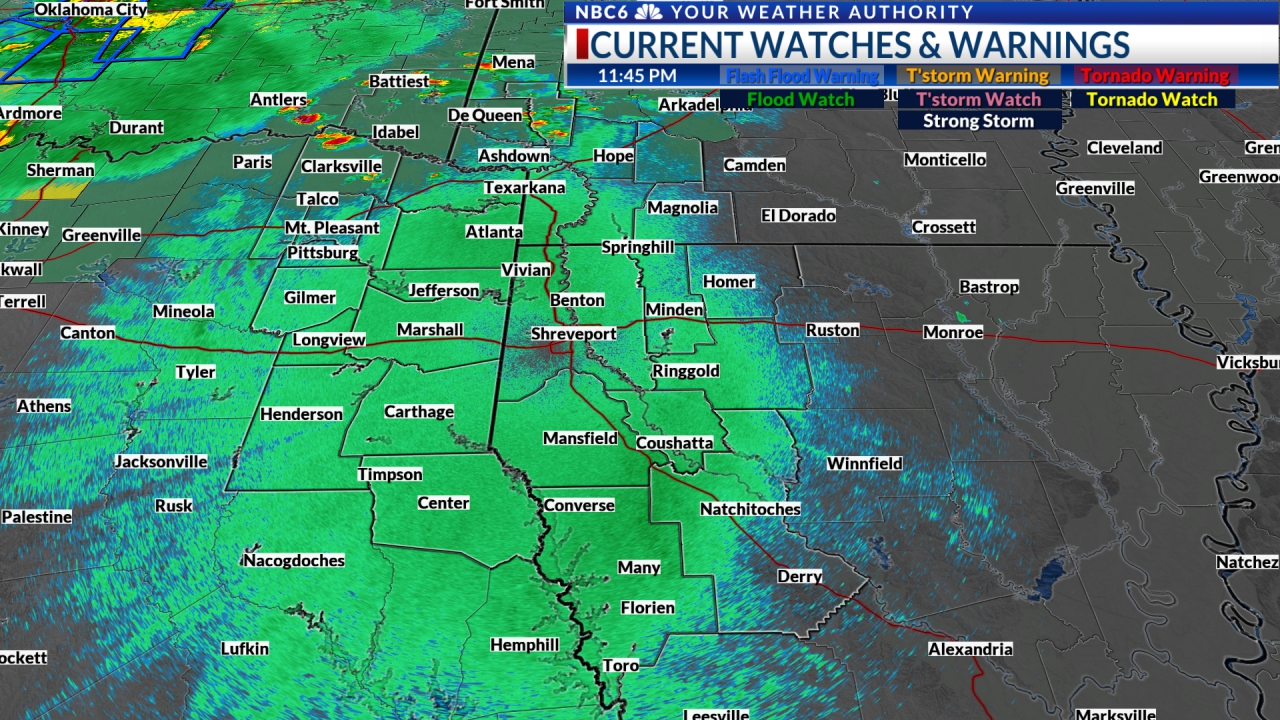 Futurecast: Now that the storms have moved out of our area, we will see some improvement for most of the weekend. Clouds will decrease from west to east Friday night. Sunshine will return to all of the area Saturday. It should be a great day for the Defenders of Liberty air show at Barksdale. We will see a partly cloudy sky Saturday night with clouds increasing over the southern half of the area. Some rain will likely develop over the southern half of the area Sunday.
Pleasant weekend temperatures: Cooler and drier will move into our area Friday night as lows will dip into the 40s and 50s. The combination of sunshine and a breezy westerly wind will bring a nice warm-up Saturday as highs will be in the 70s and low 80s.
Long-range outlook: Once the late weekend rain departs the area Sunday night, we will see several days of quiet weather to begin next week. That will be followed by a potentially extended period of wet weather that will begin Thursday. It is possible that we could see scattered showers and thunderstorms stay in the forecast through next weekend and into the following week. 10-day rainfall totals will be in the 1 to 2″ range for most of the area. Temperatures next week will stay rather pleasant with highs in the 70s and low 80s. Overnight lows will mainly be in the 50s.
Get daily forecasts and exclusive severe weather details on storms as they approach your area by downloading the Your Weather Authority app now available in the App Store and Google Play