SHREVEPORT, La. (KTAL/KMSS) – A Heat Advisory returns today as summer is not ready to give up yet. We will have several days near or above 100 degrees thorugh Friday, but this may be it for the triple-digit heat. A front will bring a return to 'normal' temperatures this weekend and into next week.
High temperatures will be in the upper 90s this afternoon, with humidity bringing a heat index or true feel to the temperatures of 105 to 108 degrees. A Heat Advisory is in effect as the temperatures will be dangerous to anyone working outside today. Stay hydrated and take as many breaks in the air-conditioning as possible.
High pressure will slowly build into the ArkLaTex today, which will limit the chance for any scattered storms like we experienced Monday. The heat and humidity may be enough to trigger a few spotty afternoon showers or isolated storms, but the rain will be too short-lived to bring any heat relief.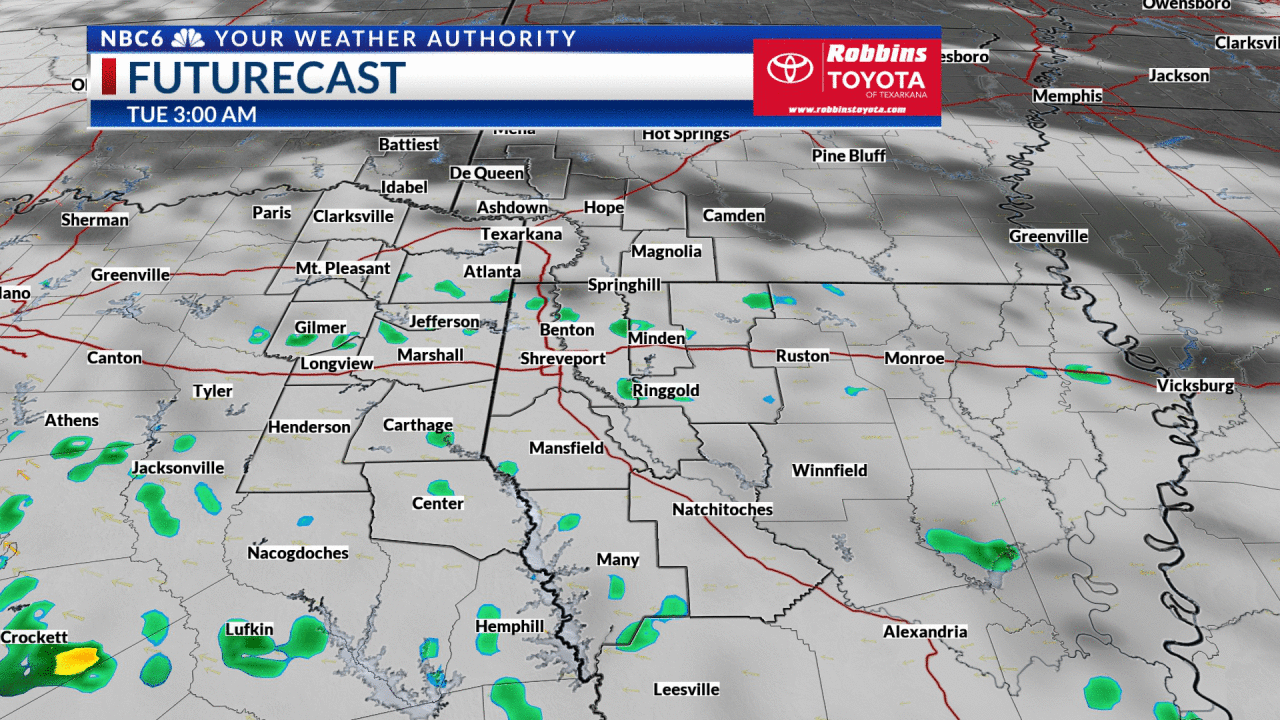 Highs will settle into the low 100s Wednesday, Thursday, and Friday with no more than a 20 percent chance of a spotty rain shower each day. There is a chance this will be the final run of 100-degree days this summer.
A front will arrive Saturday cooling our highs into the 80s and low 90s over the weekend. It looks like we may stay in the low to mid-90s for much of next week as well. With the first day of Fall a little over 2 weeks away it is going to be less likely that we reach 100 degrees after this weekend.
---