SHREVEPORT, La. (KTAL/KMSS) – Good morning and happy Friday, ArkLaTex! We are headed for a hot and dry weekend, but there are signs of Fall gracing us with a few cooler days by late next week.
It will be a clear and comfortable Friday morning with sunny skies warming our temperatures from the 60s at sunrise to near 90 degrees by noon. Highs will range from 93 to 97 degrees, which is about 10 degrees above the average high temperature for the date. Skies will be mostly sunny to partly cloudy with no rain. Lows will be in the 60s tonight. If you're going to any of the high school football fields expect temperatures in the 80s for the games tonight with no chance for rain.
High pressure is centered north of the ArkLaTex and that is drawing in the hot and humid air and blocking any rain from cooling us off. This pattern will continue through the weekend with comfortable early mornings in the 60s, but hot afternoons in the mid-90s.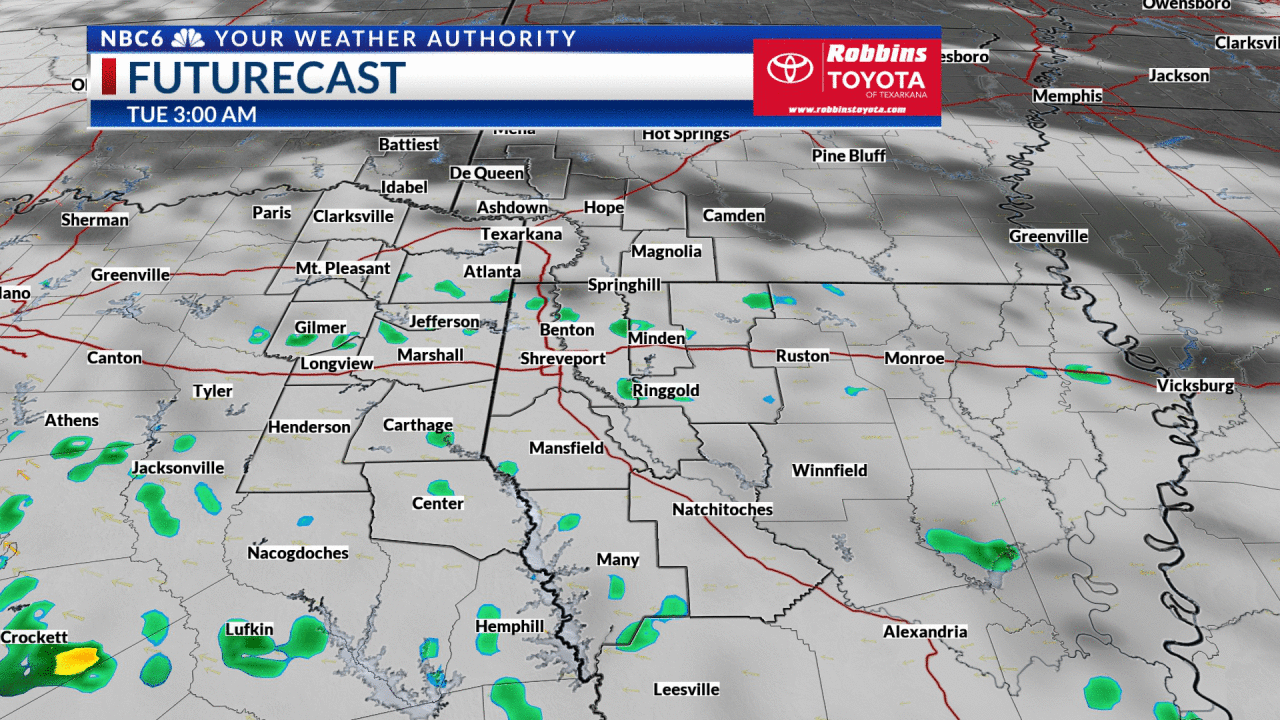 The high will slowly move away from us next week which will drop our temperatures a few degrees, but expect hot and dry weather in the low to mid-90s Monday and Tuesday.
Confidence continues to grow that a strong cold front will approach the ArkLaTex Wednesday night into Thursday. Showers and thunderstorms are expected to accompany the front as it passes through Thursday. We should feel a sizeable drop in temperatures and humidity late next week behind the front as the rain ends late Thursday. If everything goes as planned, Thursday through next weekend, highs will be in the 70s and low 80s with cool nights in the 50s.
The threat of severe weather doesn't jump off the page with this cold front, but the finer details won't come into focus until next week. Our secondary severe weather season usually gets going in October when the stronger cold fronts begin to arrive.
---