SHREVEPORT, La. (KTAL/KMSS) – It will be a dry, sunny, and hot Tuesday with a chance of rain and thunderstorms arriving in the northern ArkLaTex late tonight.
You will get to enjoy another round of cool Fall feeling temperatures this morning as we'll be in the 50s and 60s at sunrise around 7 a.m. Humidity remains very low with the dry air giving us a big temperature swing today as we should wind up in the low to mid 90s this afternoon.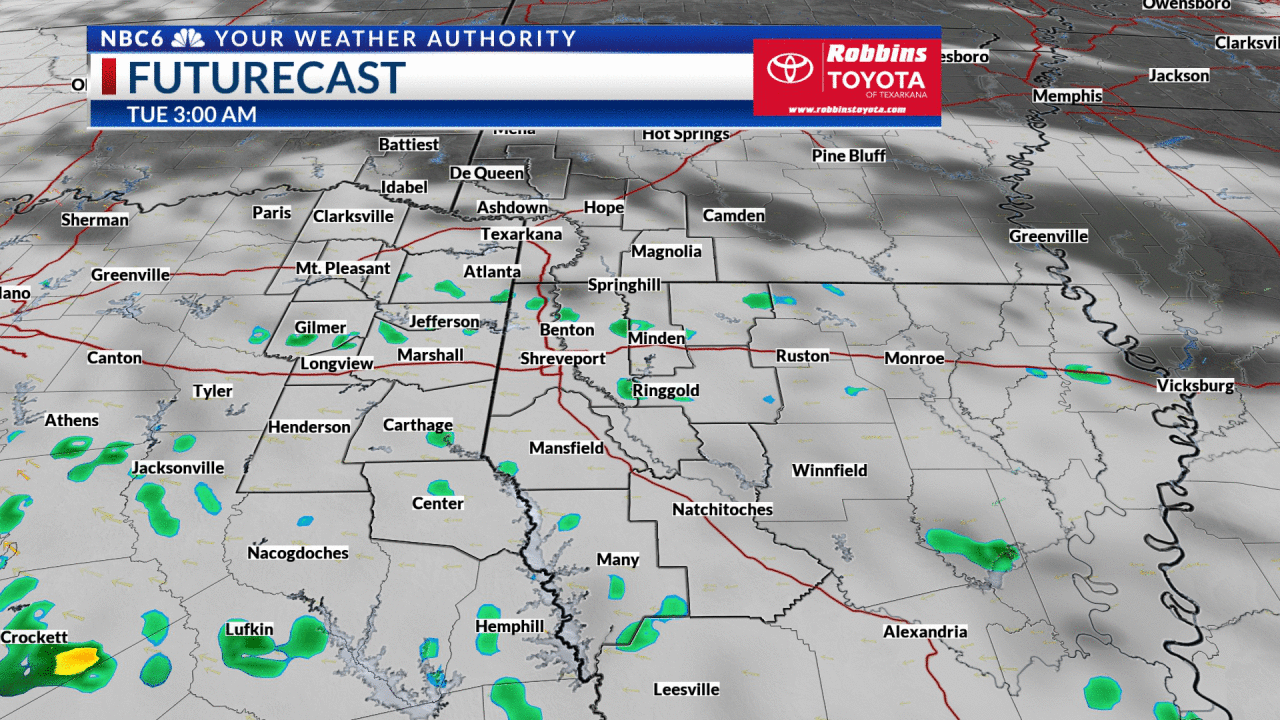 It will be mostly clear early, but we should see mid and high-altitude clouds build ahead of an area of low pressure moving in our direction. This low is expected to trigger a round of potentially severe thunderstorms in central Oklahoma this afternoon. These storms may hold together long enough to move into the northern ArkLaTex between 8 p.m. and midnight. Even though they may be weakening a strong wind gust can't be ruled out near Red River and McCurtain counties. 
The dry air will make it difficult for any rain to make it to the rest of us, but a few spotty showers and storms can't be ruled out during the day tomorrow mainly north of I-20 where high temperatures will lower into the mid 80s Wednesday. Accumulations will average from a trace as far south as I-20, to a quarter-inch or more in the northern ArkLaTex. 
We will sit in a transition period Thursday through Saturday as we await our next cold front late in the weekend. There will be maily dry and hot weather during this time period with highs in the low to mid 90s each day.
The weekend cold front will arrive late Saturday into Sunday, bringing the highest chance of showers and storms Sunday into Monday. As with any cold front now that we're entering the Fall months, a strong storm or two can't be ruled with hazards for mainly damaging wind gusts and hail.
---