SHREVEPORT, La. (KTAL/KMSS) – It will be drier and warmer today, and it is shaping up to be a warm but very nice weekend in the ArkLaTex.
Temperatures will be cool and in the 60s with low humidity this morning. We should see a few more of the sun's rays break through the clouds warming our high temperatures into the mid to upper 80s this afternoon, slightly below average for the date.
How pleasant has the rain been this week? It has helped to ease our wildfire danger and scoured out the 100-degree heat that has plagued us all summer. While a brief rain shower can't be ruled out today, the arrival of drier air will end the chance of accumulating rainfall for most of us. The chance for rain showers or an isolated thunderstorm will be highest in our deep east Texas counties.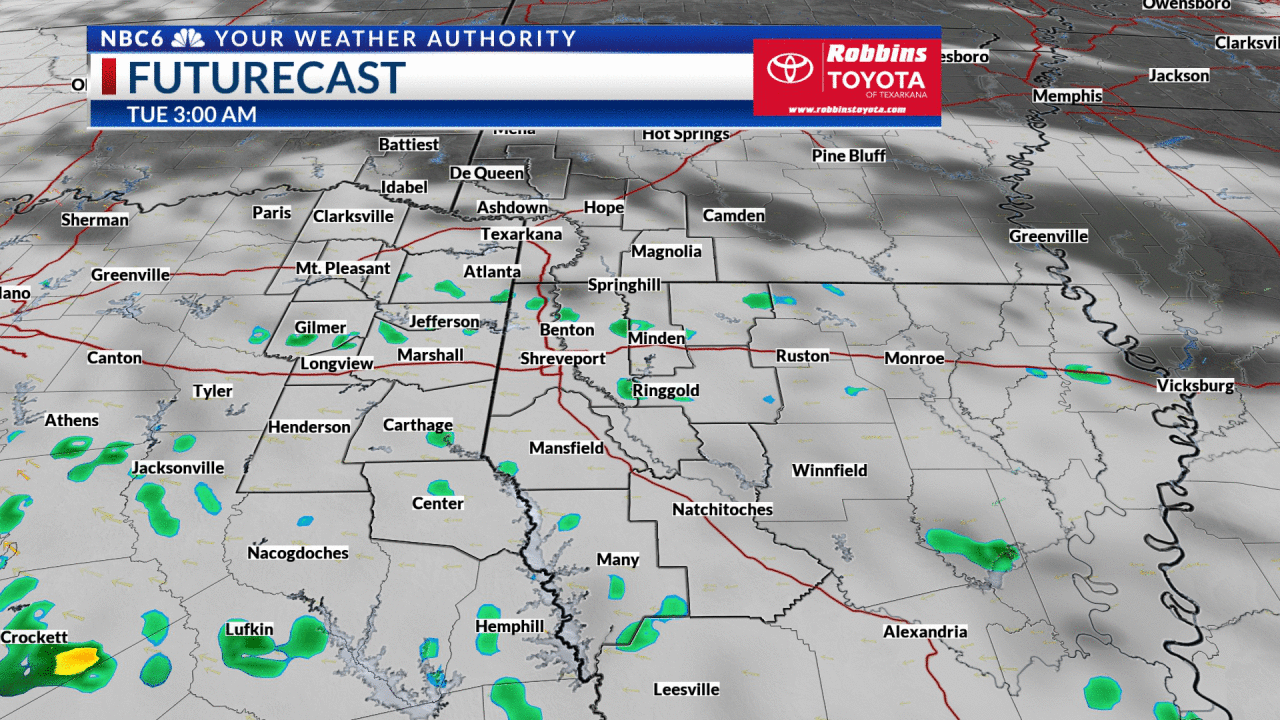 If you are attending any of the high school football games tonight, tailgating and 1st quarter temperatures will be in the 80s, with temperatures dropping into the 70s while most of the action is happening on the field.
The weekend is looking great, as we will enjoy cool mornings in the 60s, and partly cloudy days with highs in the low 90s Saturday and Sunday. A brief rain shower can't be ruled out on Saturday, but outdoor plans should be unaffected by rain in most areas over the weekend. A dry front will drop our humidity even more Saturday night, with sunny skies and highs in the low 90s expected Sunday.
Next week is shaping up to be warm and dry with highs in the low 90s, with only a slight chance of rain by the middle of the week.
---