SHREVEPORT, La. (KTAL/KMSS) – Our transition from Spring to Summer will really get going over the next week as high temperatures will regularly approach 90 degrees with little chance for any rainfall to cool us off until the middle of next week.
More sun and warmer temperatures today: The cool and comfortable mornings will continue through the weekend. We will be in the low to mid-60s this morning with high temperatures in the mid to upper 80s this afternoon.
After a day of scattered showers Wednesday, high pressure is sending drier air into the region today with little more than a 10 percent chance of a stray rain shower developing this afternoon under otherwise partly cloudy skies. Humidity remains very low for late May.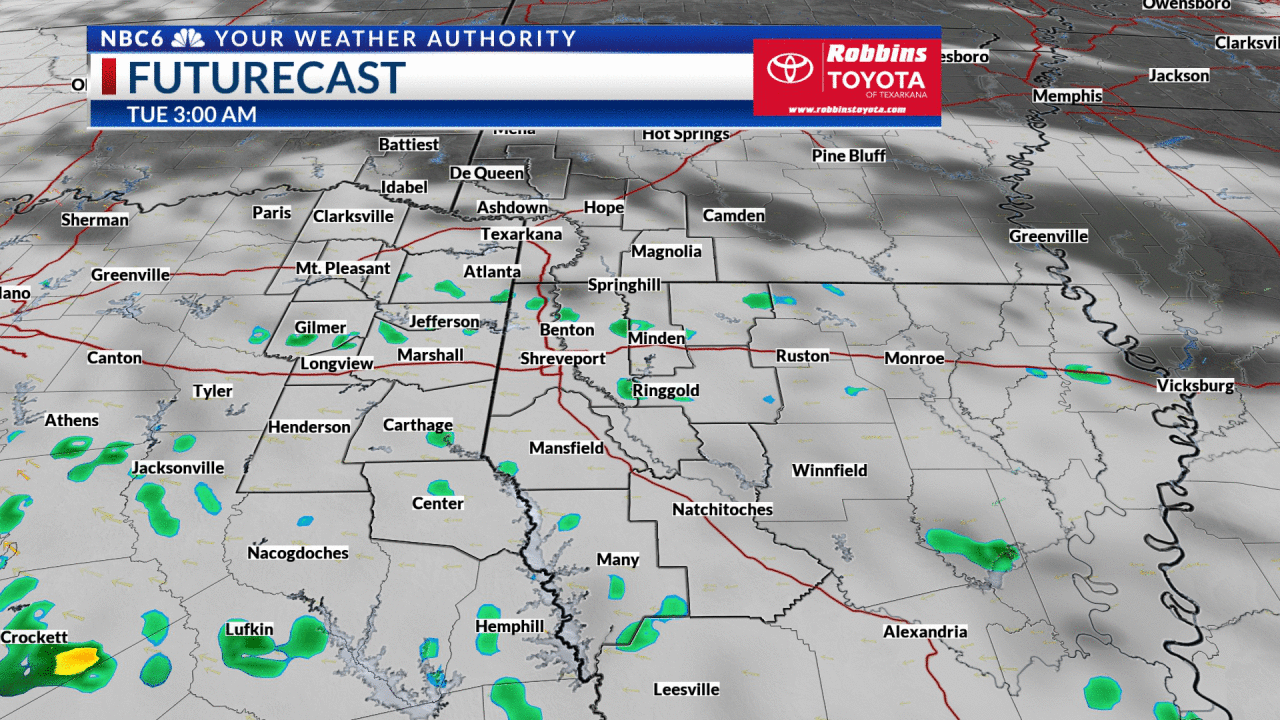 A hot and dry Memorial Day weekend: There will be no change to the weather pattern through Memorial Day next Monday. High pressure will keep our chance of rain low, and abundant sunshine each day will keep high temperatures in the upper 80s and low 90s into next week.
A dry front will move through Friday dropping our humidity to very low levels over the weekend. This will bring comfortable mornings in the 50s and low 60s, and quite warm afternoons.
Scattered showers and storms return by the middle of next week: The ridge of high pressure that will keep us hot and dry over the weekend will ease its grip on the ArkLaTex next week. Humidity will increase Tuesday and Wednesday which may result in afternoon showers and storms returning by midweek.
---