Expect less rain, more sun, and consequently much warmer temperatures as we head into and through the weekend. Upper-level high pressure will return next week and bring back some above-normal temperatures. Rain now looks possible late next week.
The chance of rain winds down: We have seen some fairly widespread rain around the ArkLaTex today. Expect this rain to move out of the area Wednesday evening with the chances of seeing more rain decreasing for most of the area for the rest of the week. Futurecast is still painting a rather optimistic picture of the potential coverage of rain on Thursday. Other hi-res models show that most of any additional rain will likely be confined to the southern half of the ArkLaTex. Any rain that does develop across the area will wrap up Thursday evening. We will then stay mostly cloudy Thursday night with mainly dry conditions. A few scattered showers will be possible on Friday, but most of the area will likely stay dry with a little bit of sunshine mixing in with the clouds.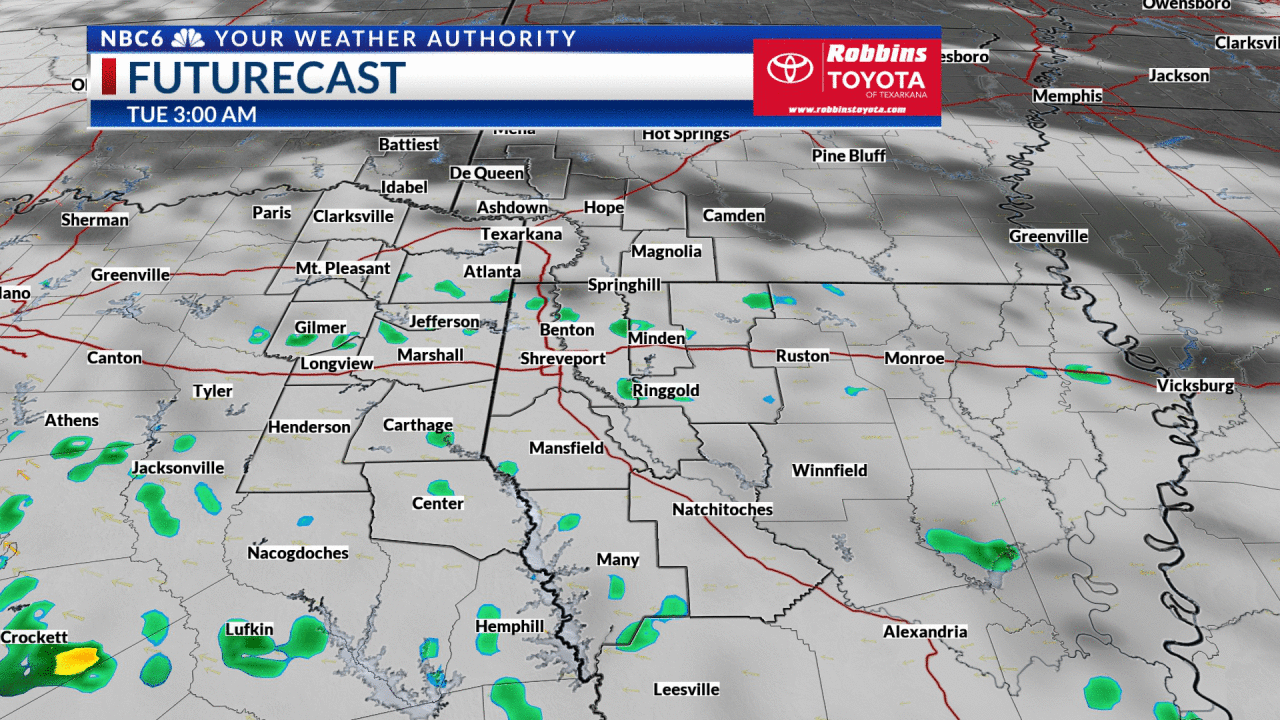 A warming trend begins: With the clouds sticking around Thursday we will continue to see well below-normal temperatures. With less rain, temperatures will be a little warmer. We will likely see lows Thursday morning in the 60s over most of the area. Daytime highs Thursday will warm into the low to middle 80s with some lingering upper 70s over the northern part of the ArkLaTex. That warming trend will continue Friday and this weekend as highs will warm to the mid to upper 80s Friday and the upper 80s to lower 90s this weekend.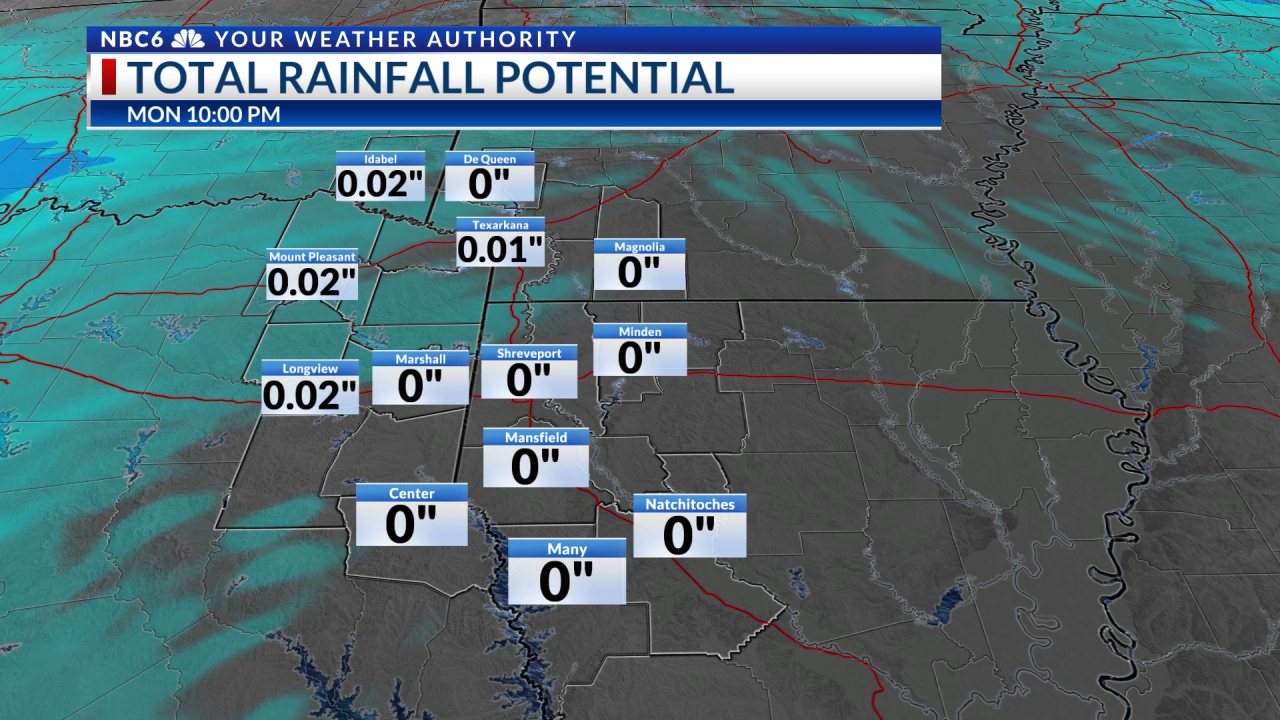 How much rain?: While much of the ArkLaTex will see just a little rain tonight and the rest of this week, it is still possible that some decent rain could fall on the southern edge of the area near Toledo Bend. This part of the ArkLaTex could see more than 1" of additional rainfall.
Rather hot and mainly dry next week:  Upper-level high pressure will build back over the middle of the country next week.  This will keep us dry for most of the week and bring back some above-normal temperatures.  Overnight lows should stay close to normal in the mid to upper 60s.  Daytime highs will soar into the low to middle 90s. Normal highs during this time of year are close to 90.  Our only hope of seeing rain could come by the end of the week.  A few long-range models show a chance of scattered thunderstorms returning next Friday.
Get daily forecasts and exclusive severe weather details on storms as they approach your area by downloading the Your Weather Authority app now available in the App Store and Google Play