SHREVEPORT, La. (KTAL/KMSS) – Good morning and welcome to a new week, ArkLaTex! The weather will be warmer but pleasant for much of the week. Did you enjoy the cool and sunny Fall weather this past weekend? Another late-week cold front will bring cool temperatures for next weekend as well.
A pleasant Monday morning, with warmer air returning this afternoon: It's one of those days when you'll want some long sleeves for sunrise temperatures in the 40s and low 50s, but you'll be able to get rid of any jacket or pullover well before lunchtime. Sunny skies and a south breeze will warm our high temperatures into the low to mid 80s with a southwest wind of 10 miles per hour.
A slight chance of midweek rainfall: Clouds will increase tonight with low temperatures in the mid to upper 50s. Tuesday will be mostly cloudy as the remnants of Tropical Storm Lidia move across Mexico and hug the Louisiana/Texas coastlines. Most of the rain from this system will be south of us, but by Wednesday into Wednesday night, a few raindrops may splash down south of I-20.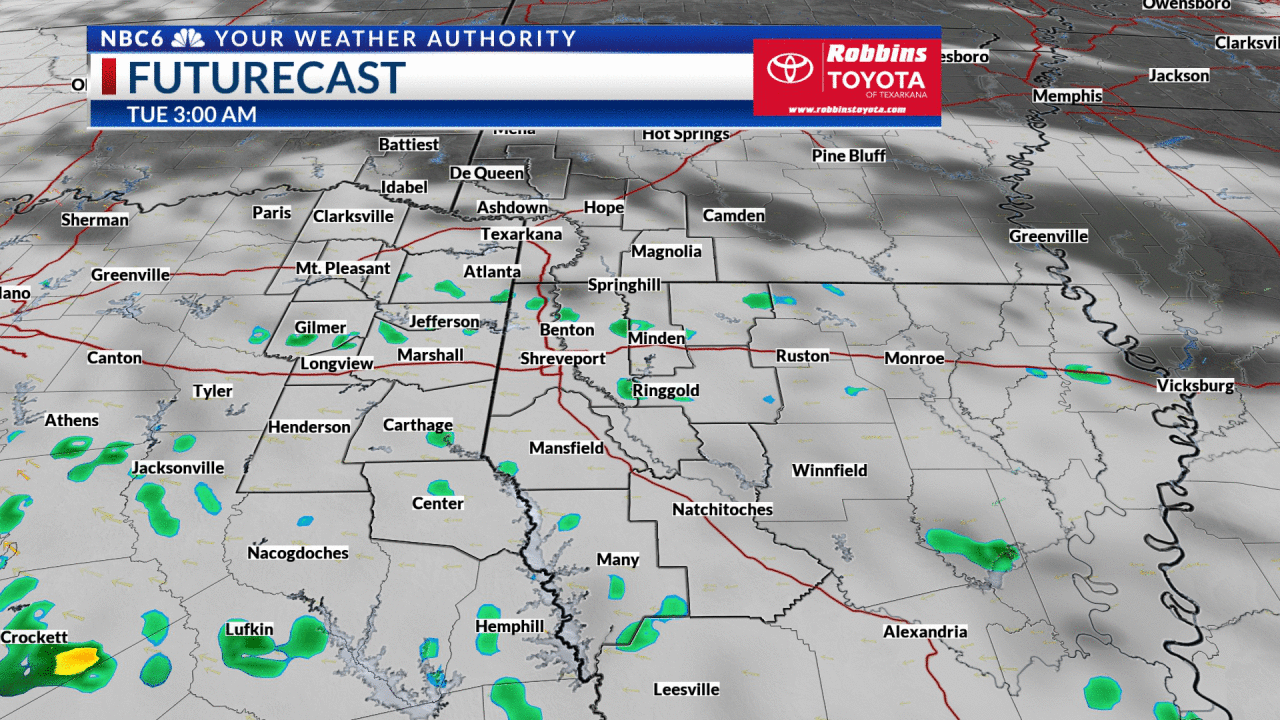 Cold front arrives Friday: We will remain in the low to mid-80s through Friday, with a cold front set to move thorugh late Friday into Saturday morning. In all likelihood, this will be a dry front with little chance of any rain developing. This front will scour out the 80-degree warmth, bringing another sunny and cool Fall weekend with highs in the 60s and low 70s on Saturday, and in the low to mid 70s on Sunday.
---