SHREVEPORT, La. (KTAL/KMSS) – Look out for some dense fog this Friday morning. After an overcast and rainy Thursday, the sun will return today and warm our temperatures into the 80s. A dry cold front will sweep through this afternoon giving us our first legitimate Fall weekend of the year as you will need jackets or sweaters for the chilly mornings we have on the way.
Friday: Today will be a comfortable and warm day. Temperatures will be in the low to mid-60s at sunrise, the cool and dry air above us is resulting in areas of fog, especially where the heaviest rain fell near Texarkana this week. A Dense Fog Advisory is in effect for the I-30 corridor of Texas and Arkansas until 9 a.m. We will break thorugh the fog by 8 or 9 a.m. with partly cloudy to mostly sunny skies for the remainder of the day.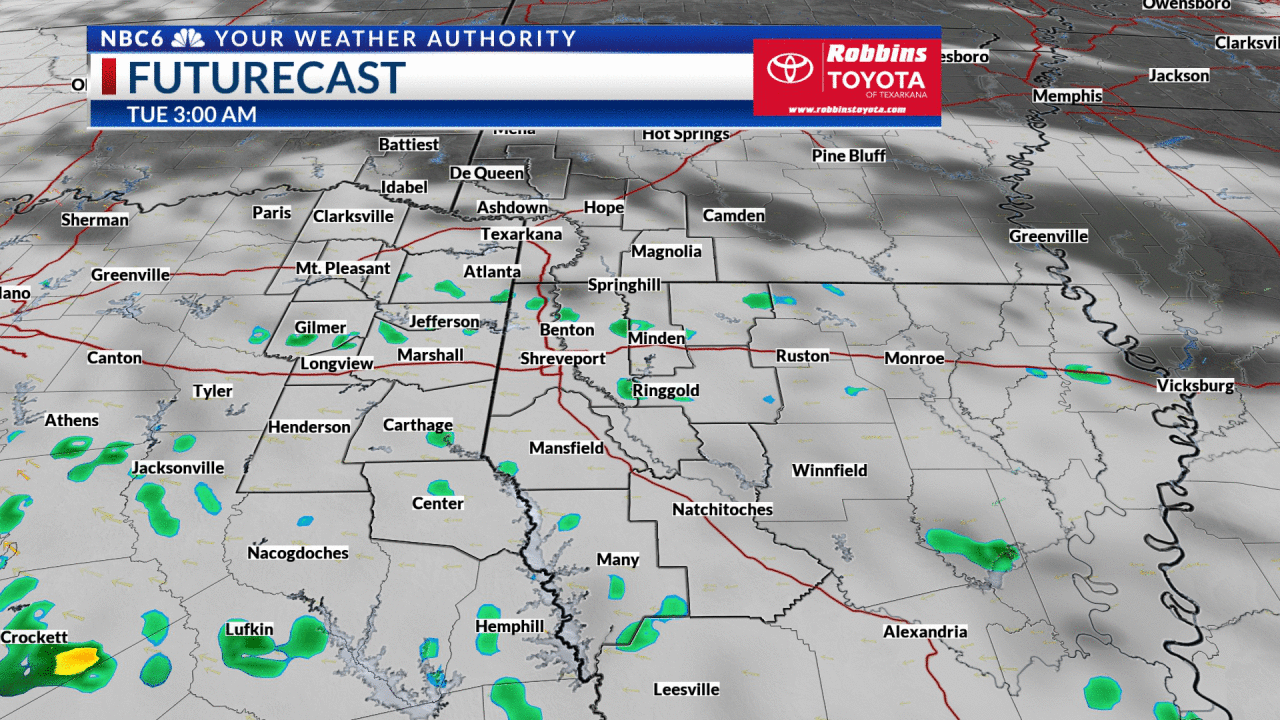 Friday evening into Friday night: A dry cold front will move across the region this afternoon. A breezy north wind around 15 miles per hour will develop as the front passes through and you will feel the humidity drop as soon as the breeze kicks in. This dry air will let our temperatures cool into the 40s and 50s tonight. If you are headed to the high school football fields, kickoff temperatures will be in the 70s, but drop into the 50s and 60s by the 2nd half, so take something with long sleeves to keep comfortable.
Sunny and cool/comfortable weekend: If you're doing any yard work or running errands early Saturday morning it will be chilly until noon. Highs will be on the cool side, in the upper 60s and low 70s but it should feel great with light wind and lots of sunshine.
Sunday morning will be colder, with sunrise temperatures in the low to mid-40s. It will eventually turn slightly warmer and sunny Sunday with highs in the 70s.
Expect dry and warmer weather in the 80s next week, but the cool mornings will be sticking around. Our next chance of rain will arrive with a cold front late next week, likely cooling our temperatures again next weekend.
---