SHREVEPORT, La. (KTAL/KMSS) – Cooler air is beginning to move into the ArkLaTex. Temperatures this weekend will likely be more than 10 degrees below normal. Next week will feature a warming trend, more rain, and then another shot of cooler air.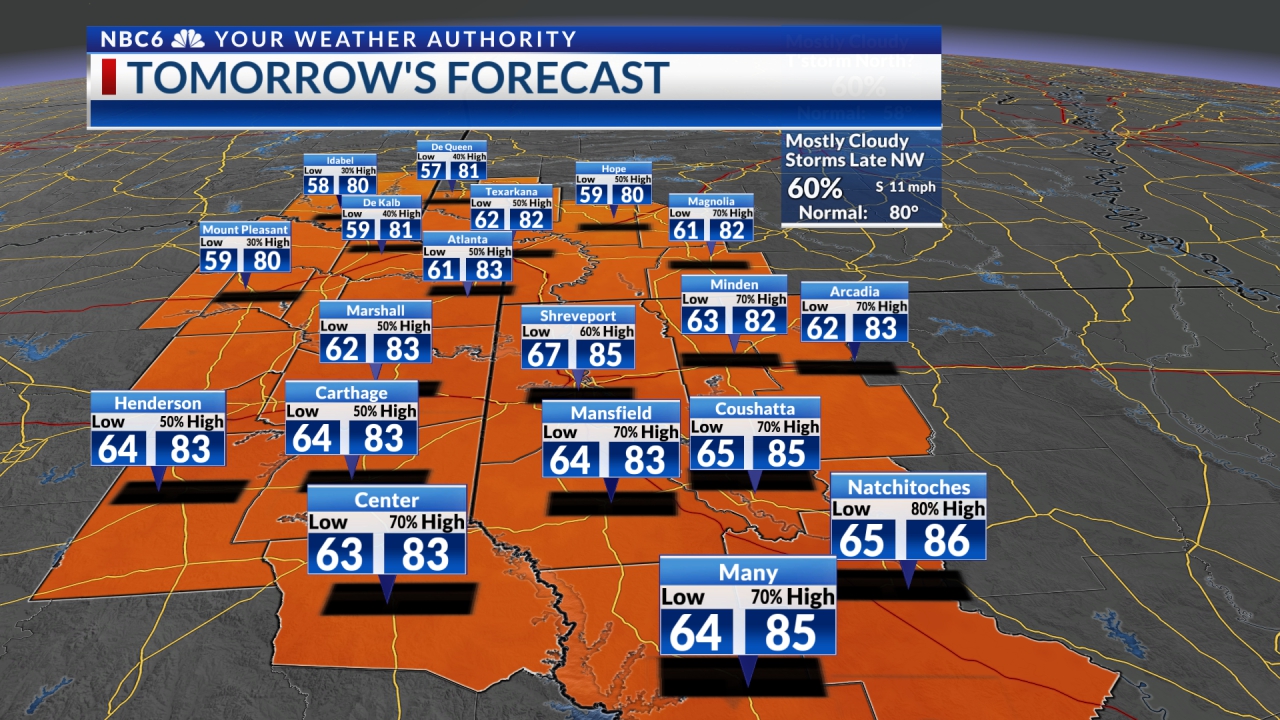 A dry and cool weekend: Typically this time of year lows are in the upper 50s and highs are in the middle 80s. That will not be the case this weekend. Saturday will begin with below-normal temperatures as we will dip into the low to middle 50s. A breezy north will keep temperatures down during the day Saturday as highs will mainly be in the upper 60s to lower 70s. The coolest air since April will settle in Saturday night as lows will plummet into the 40s. Some parts of the ArkLaTex will fall into the lower 40s!
Don't expect many clouds: Futurecast shows that we will see a clear sky across the ArkLaTex Friday night and lots of sunshine on Saturday. We will likely stay clear on Saturday night and experience lots of sunshine once again on Sunday. This dry weather pattern will continue through next Wednesday. By Tuesday the wind will shift around to the south. This will accelerate a warming trend that will begin Sunday as highs should return to the middle 80s. The south wind will also increase the humidity leading up to the arrival of our next cold front next Thursday.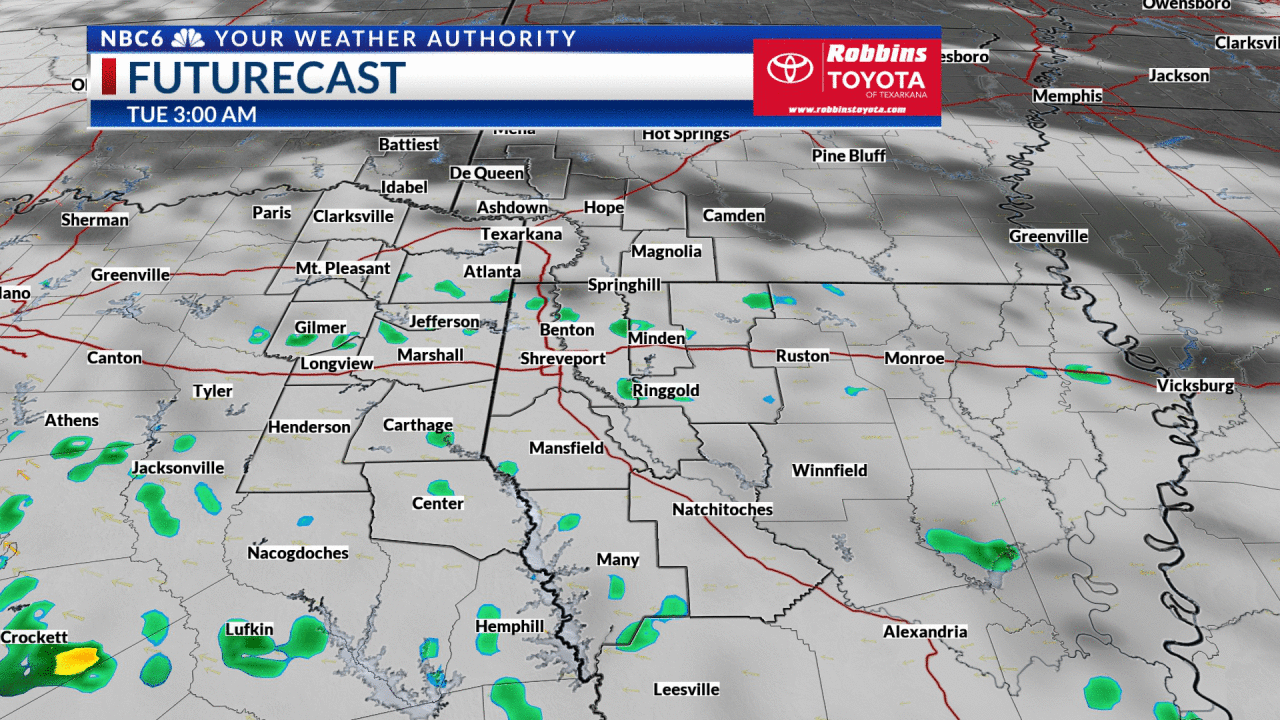 Our next cold front:  Another cold front will move through the ArkLaTex next Thursday.  While this front will bring another surge of much cooler air with below-normal temperatures.  It likely will not bring the amount of rain that its predecessor did.  As of right now, the longer-range blend of models shows that rainfall potential will likely be 1/2″ or less.  It is possible that we could get more.  The 'heaviest case' scenario shows that amounts could be in the range of 1.5 to 2".  We will have some thunderstorms and severe weather will be possible. As of right now, the risk is looking rather low. 
Another cool weekend: Sunshine will likely return to our area Friday and stick around through next weekend as another batch of cool and dry air moves in behind the front.  Lows next weekend will return to the 40s and lower 50s.  We will see daytime highs return to the 60s and low 70s.
The sunshine should stick around for next Saturday's solar eclipse where 80% of the sun will be covered by the moon. 
Get daily forecasts and exclusive severe weather details on storms as they approach your area by downloading the Your Weather Authority app now available in the App Store and Google Play