SHREVEPORT, La. (KTAL/KMSS) – Good morning, ArkLaTex! It is a soggy morning, the heaviest rain has moved out, but we will continue to see scattered showers, clouds, and drizzle throughout the day. Get ready for our first 'cool and sunny' weekend since the Spring. You have waited months to turn the air conditioning off, and you'll get a chance to do that soon. 
Radar is estimating 8 to 12 inches of rain has fallen in about 24 hours along the I-30 corridor of northeast Texas into Arkansas where there will still be some high water on roads and road closures. The threat of any additional flooding has ended but it's going to be an overcast, drizzly, and cooler morning with temperatures in the 60s and low 70s.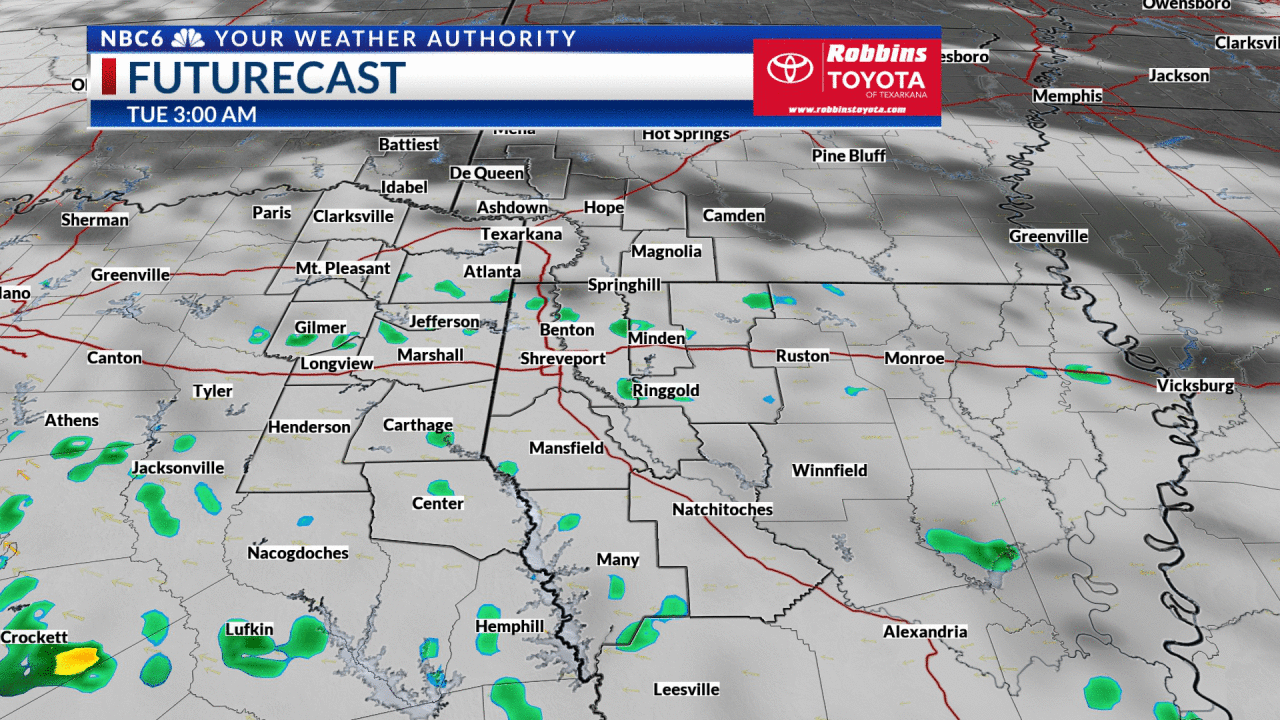 Expect clouds to linger today, but it will be dry for much of the afternoon and evening. It will be a mild day, with highs in the mid to upper 70s with some lingering humidity. Lows will be in the 50s and 60s tonight.
Sunshine will return Friday with highs in the low to mid-80s. The true Fall weather will be arriving late Friday into the weekend.
Find your sweaters, long-sleeved shirts, and jackets for the weekend mornings! We will wake up to temperatures in the 40s and 50s on Saturday and Sunday morning. You will be in heaven each afternoon with highs in the low to mid-70s under sunny skies on both Saturday and Sunday. This excellent Fall weather will continue into next week with cool mornings and highs at or near average in the low to mid-80s.
---