SHREVEPORT, La. (KTAL/KMSS) – We are in the final days of the scorching Summer of 2023. A cold front arrives soon, with heavy rain possible Thursday, and cooler Fall weather arriving late this week and into the weekend.
High pressure is easing its grip on the region, and you'll notice it will be very tolerable today. Sunrise temperatures will be cool and comfortable in the 60s, with highs in the 80s and low 90s this afternoon. Expect mostly sunny skies thorugh noon, then partly cloudy this afternoon.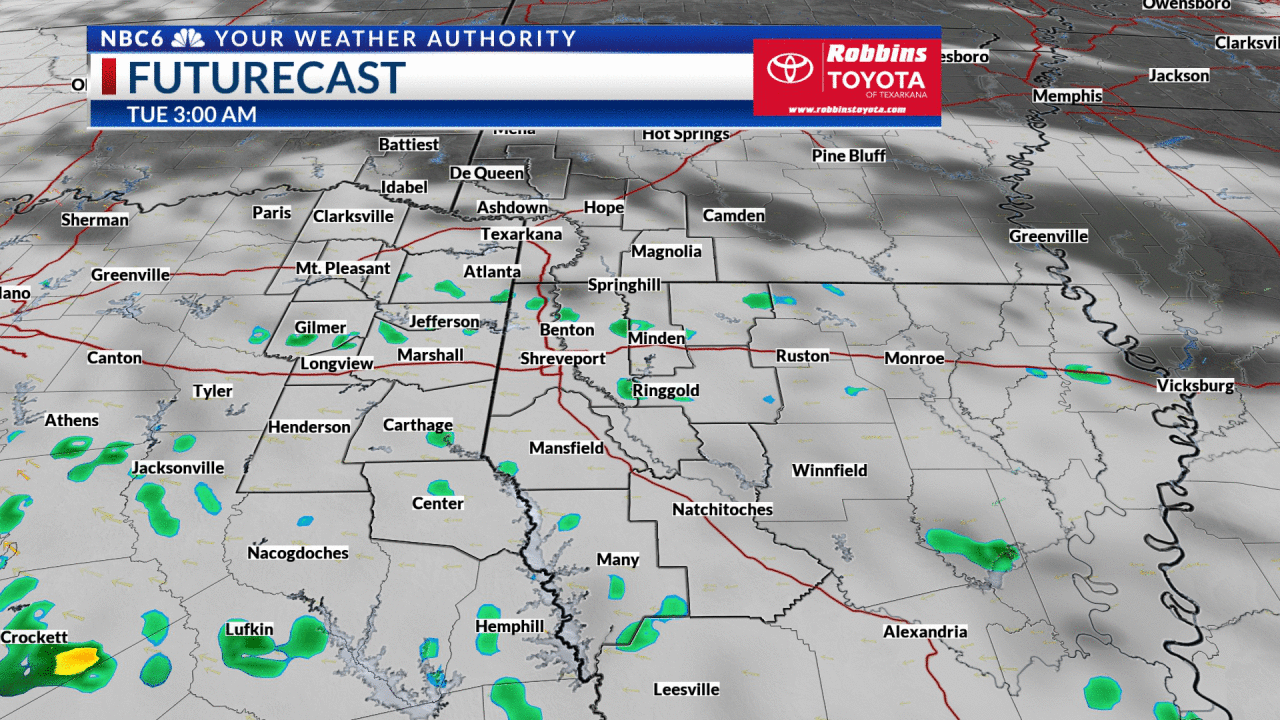 Thunderstorms increase Wednesday night into Thursday: A warm front will roll through the ArkLaTex tomorrow, and as a result, we will feel a surge in humidity and see more clouds around Wednesday. A few showers and storms may develop across east Texas and Oklahoma by Wednesday afternoon. 
A cold front will begin to enter the region Thursday morning. There may be a window for some of the storms to tap into the right ingredients for high wind or hail, but the ingredients aren't going to be the strongest. As of right now, the Storm Prediction Center is not highlighting any areas of the ArkLaTex for expected severe weather.
This front will be remembered for the cooler and comfortable weather it brings, but it will be a soggy Thursday before that pleasant weather arrives. Expect rainfall accumulations of 1 to 2 inches near I-30 in Texas and Oklahoma, with isolated amounts of 3 to 4 inches. The storms will weaken as they move east into Arkansas and Louisiana, and as a result, rainfall will average less than an inch for most of our Arkansas counties and Louisiana parishes. 
Expect chilly nights and mornings in the 40s and 50s Friday through Sunday, but nobody will be complaining about the daytime temperatures. Highs will be in the 70s and low 80s for a 4 to 5-day stretch Thursday through next Monday. 
---