SHREVEPORT, La. (KTAL/KMSS) –  Another cold front will move through the area and reinforce the chilly air now in place over the ArkLaTex.  Freezing temperatures are looking likely for all of the ArkLaTex on both Tuesday and Wednesday nights.  Expect much warmer temperatures by the weekend with 80 degrees possible by early next week.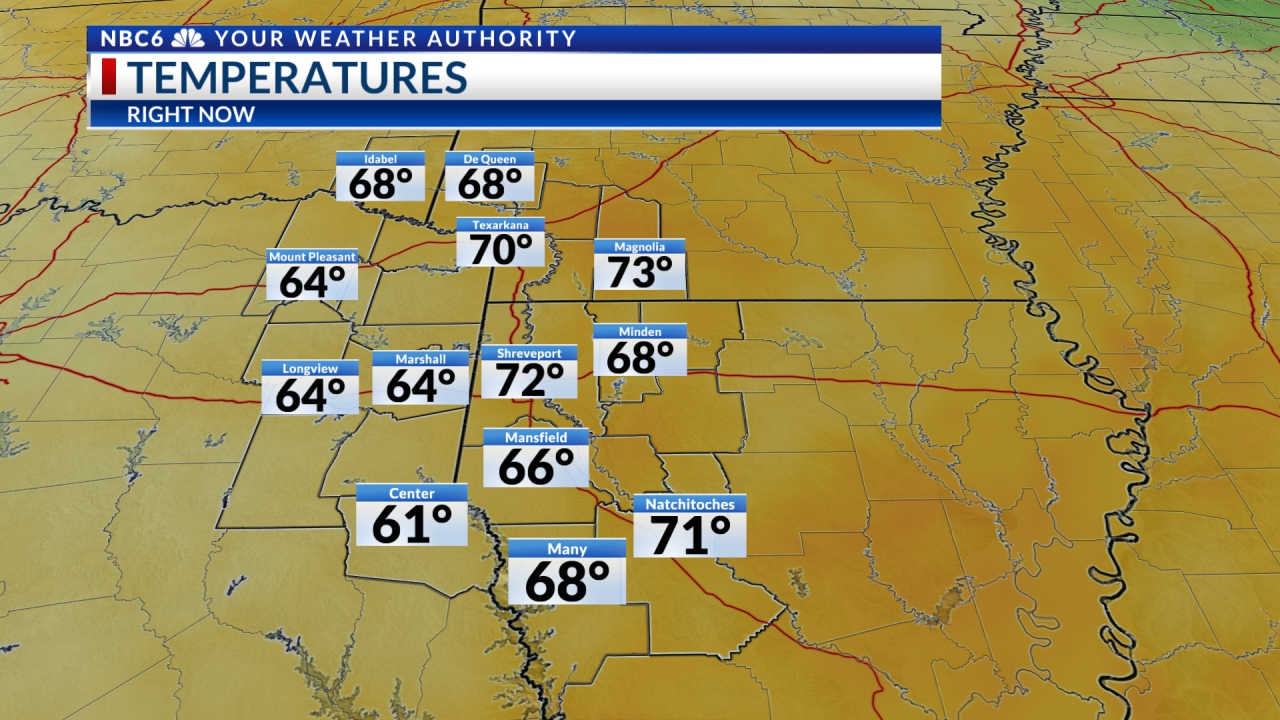 Halloween Outlook: The good news for Halloween is that it will be sunny and dry. The bad news is that it will be rather cold. Temperatures will quickly fall into the 40s during Trick-or-Treat time. By 8 pm in Shreveport, temperatures will dip into the middle 40s. Parts of the area could be in the lower 40s.
Freeze Warning!! If you did not see freezing temperatures Monday night in your part of the ArkLaTex, there is a very good chance that you could see it either tonight or tomorrow night and possibly both. Lows tonight will dip into the 20s and low 30s. If we hit freezing in Shreveport tonight, it will be nearly three weeks sooner than the average that dates back to the 1870s. Temperatures Wednesday will stay well below normal with highs mainly in the low to middle 50s. After another cold night on Wednesday night, we will see a very quick warming trend.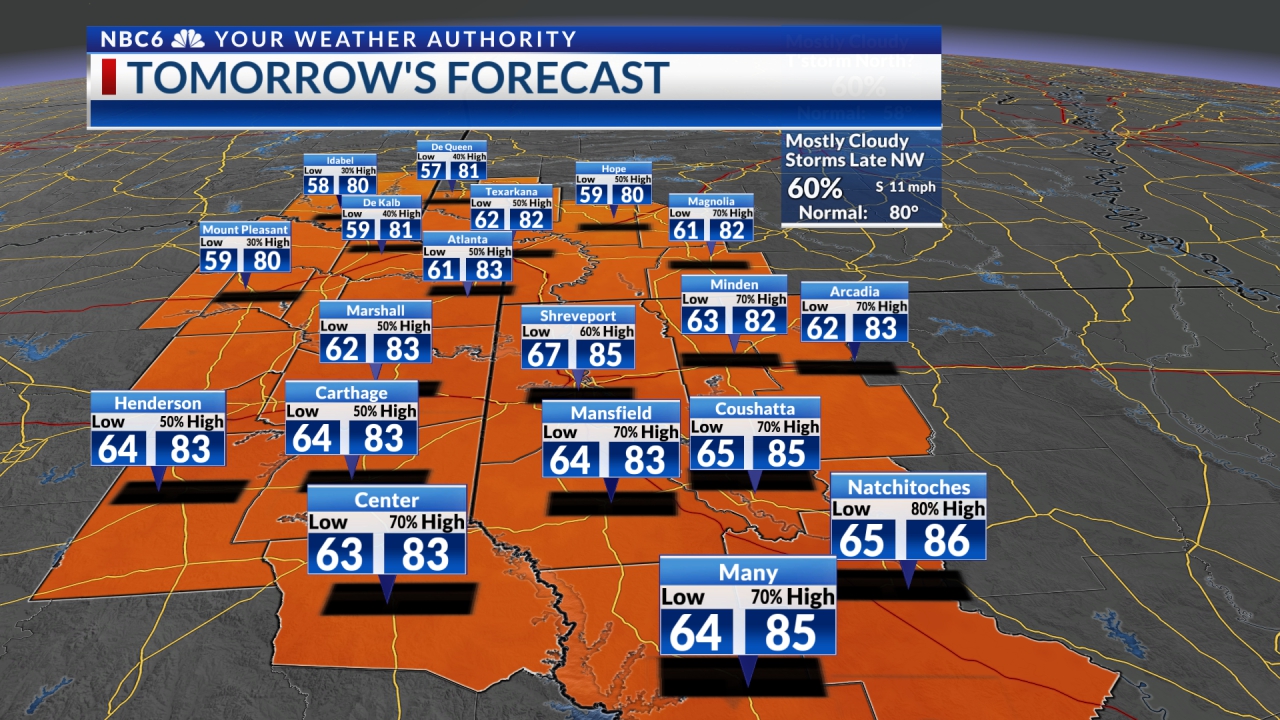 Get used to seeing sunshine: Futurecast shows that we will see a clear sky over the ArkLaTex Tuesday night. Expect lots of sunshine once again on Wednesday, a clear sky once again on Wednesday night, and plenty of sunshine again on Thursday.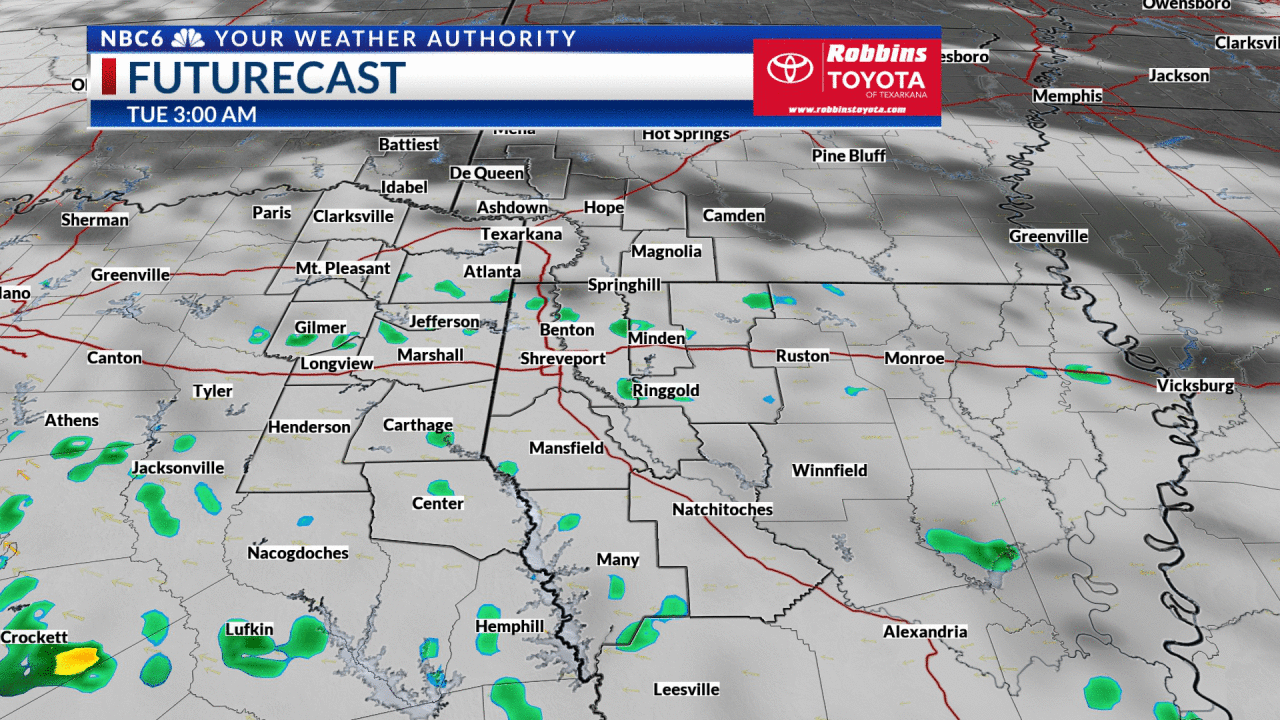 Could 80s return?: The rest of the upcoming ten-day period is looking dry and much warmer. A warming trend will begin Thursday when highs return to the lower 60s.  We should see highs return to the 70s as soon as Friday and possibly the low 80s by the beginning of next week.  Overnight lows will warm into the 40s by this weekend and should settle into the 50s on Sunday and pretty much all of next week.  We will likely continue to see plenty of sunshine through most of next week.  There could be a chance of rain on Monday night and by the end of the week. Below is a look at the very dry 10-day rainfall potential outlook from the blend of models.
Get daily forecasts and exclusive severe weather details on storms as they approach your area by downloading the Your Weather Authority app now available in the App Store and Google Play