SHREVEPORT, La. (KTAL/KMSS) – All we have been asking for is some cooler Fall weather and we will get more than we bargained for as it is going to feel like Winter for the next 3 days.
A strong cold front has passed thorugh this morning and blustery and cold conditions have been quick to take over. Temperatures will be in the 40s at sunrise with a cold and steady light to moderate rain for much of the morning. Temperatures will not budge, likely to drop a few degrees keeping us in the mid to upper 40s throughout the day. A north wind of 15 miles per hour, gusting to 20 to 25 miles per hour will bring a wind-chill in the low 40s, so grab a heavy jacket to protect you from the cold air, wind, and rainfall.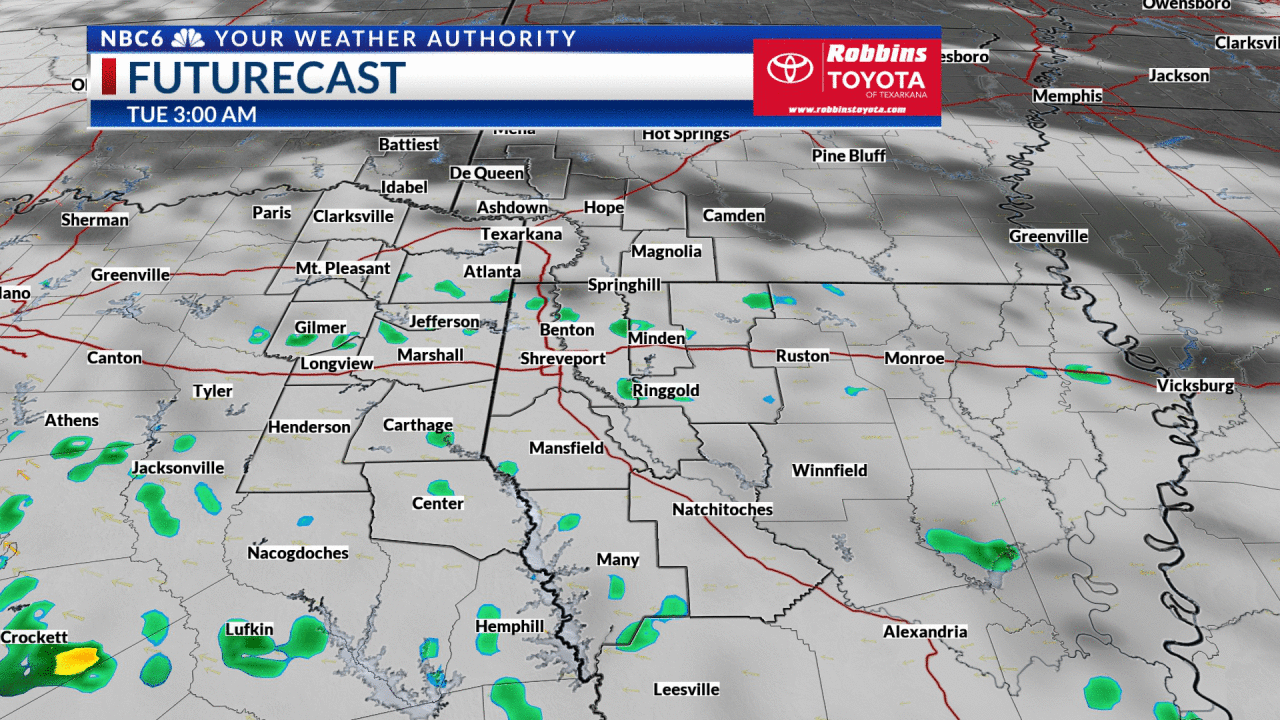 Rainfall will taper off in the northern ArkLaTex around noon, with light rain and drizzle ending for the rest of us during the mid to late afternoon. A lot of areas will receive half an inch to 1 inch of rain today with the ongoing drought keeping us from flooding.
Skies will be slow to clear tonight, but as they do clear after midnight temperatures will plummet into the 30s, with some areas of the northern ArkLaTex in the 20s. A Freeze Warning will be in effect tonight for areas near and north of I-30. Be sure to cover any plants and bushes that are sensitive to freezing temperatures.
Sun will return on Halloween day, but highs will only recover a few degrees and we'll wind up in the 50s with a cold north wind. Trick-or-treat temperatures will be in the 40s under clear skies Tuesday evening. An areawide freeze with lows in the 20s and 30s is possible Tuesday night into Wednesday morning.
Wednesday should be the final day of the temporary Winter pattern with highs in the 50s before a south breeze returns Thursday to warm highs into the 60s late this week and into the 70s over what is likely to be a partly cloudy and dry weekend.
---