SHREVEPORT, La, (KTAL/KMSS) – It will be breezy and very warm for the next 2 days and likely dry as well. Scattered rain showers will return late this week, with a strong cold front bringing a return of the cooler Fall temperatures for much of next week.
Temperatures are quite warm this morning for late October as we'll be in the upper 60s at sunrise. A breezy south wind will develop during the morning and continue into the afternoon with sustained speeds of 15 miles per hour and frequent gusts to 20 miles per hour. The combination of the warm south wind and more sunshine today will push highs into the mid to upper 80s, not far from record highs for the date.
We did have some rain around yesterday, but the warm front responsible for those showers has moved northwest and away from the ArkLaTex. Rain will likely stay away today, but we'll see a few clouds as it will be a partly cloudy morning and afternoon.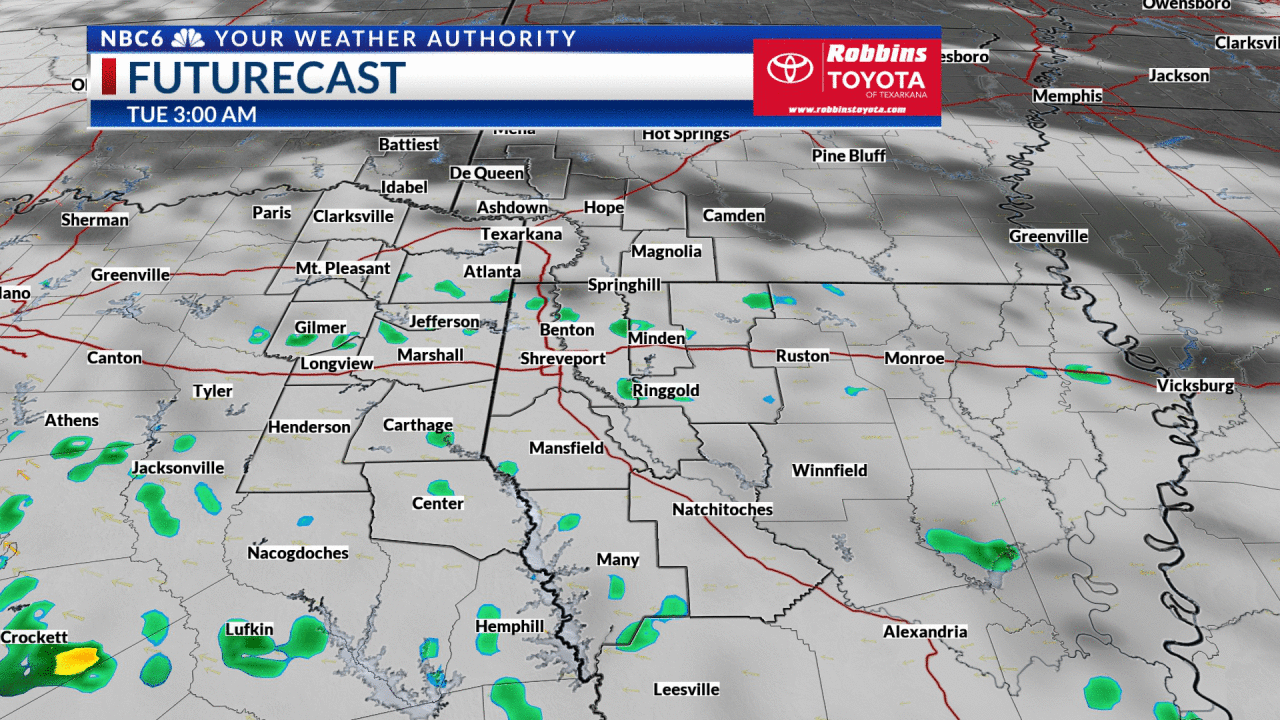 Expect similar weather tomorrow with high temperatures in the mid-80s. The outlook for rain improves Thursday and Friday as an area of low pressure will pass north of the ArkLaTex. Expect a chance of scattered thunderstorms each afternoon.
High temperatures will remain in the 80s through Saturday before a strong cold front begins to move into the ArkLaTex Sunday. A few scattered storms will be possible Sunday with light rain, drizzle, and cooler air continuing into Monday. High temperatures will drop into the 60s and 70s by Monday with highs as cool as the 50s and 60s by next Tuesday/Wednesday.
---