SHREVEPORT, La. (KTAL/KMSS) – The calendar says Fall but it will be a Spring week in the ArkLaTex with warm and breezy weather, there will be several chances for rain and a few thunderstorms through Friday.
Warm with scattered rain showers today: Temperatures will be in the 60s at sunrise with increasing clouds. A disturbance in Texas will slide overhead by late morning and trigger isolated to scattered showers and storms. You're more likely to see rain in Texas and Oklahoma today, but we can't rule out a few of these showers and storms holding together long enough to bring rain into Louisiana and Arkansas during the afternoon or evening. Most areas will receive less than a quarter inch of rain.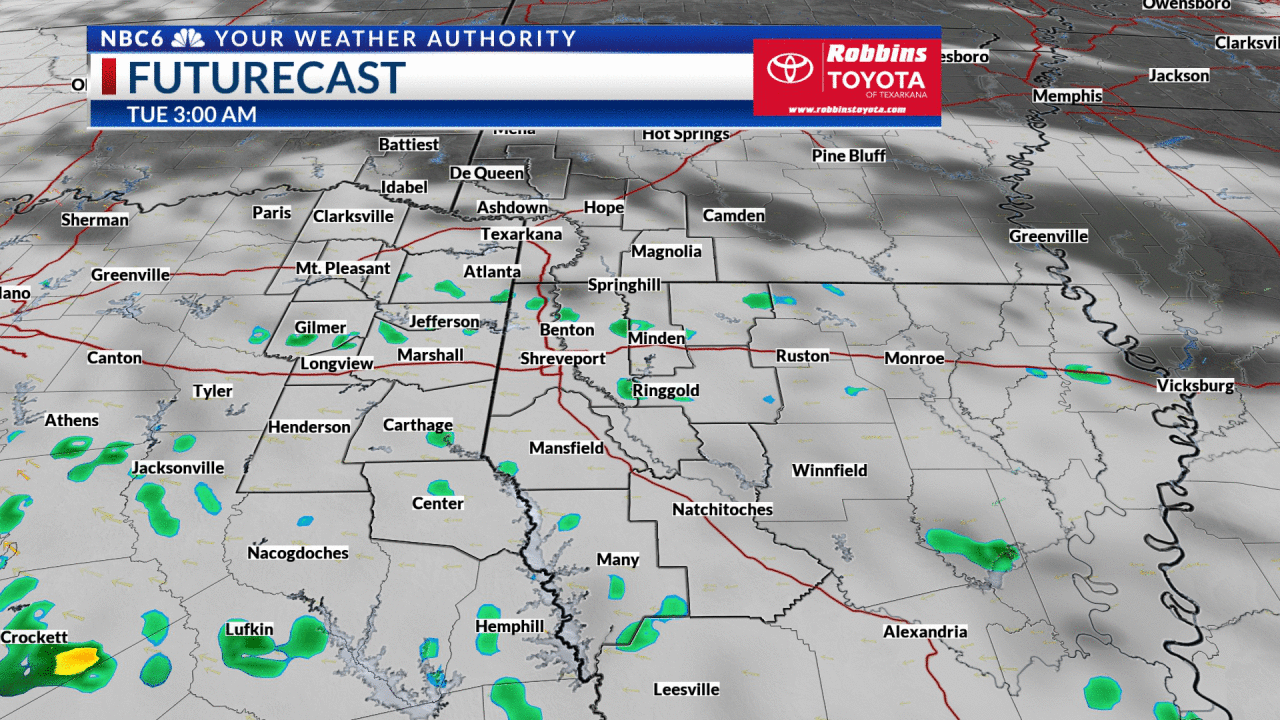 Temperatures will hover in the 60s and 70s throughout the morning, likely warming into the low to mid-80s this afternoon, and you'll feel some mugginess or stickiness as the humidity will be noticeable but tolerable. Get used to highs in the 80s, as this is what we'll feel until a cold front arrives early next week.
Scattered storms return on Thursday and Friday: It will be dry and partly cloudy Tuesday, with a few more clouds but no rainfall in Wednesday's forecast with highs in the 80s each afternoon. An area of low pressure will pass north of the ArkLaTex on Thursday and Friday bringing another round or two of showers and storms to close out the week. The rain will not be heavy, and any threat of severe weather will be very low.
The warm and mostly cloudy weather continues over the weekend with a low chance of any widespread rain, but a few spotty showers aren't out of the question on Saturday and Sunday. A strong cold front will arrive early next week, bringing a return of colder Fall air for much of next week.
---