SHREVEPORT, La. (KTAL/KMSS) – Some areas of the ArkLaTex will flirt with record-high temperatures Friday and Saturday. It will be dry this weekend with a chance of rain and thunderstorms returning for a few days next week.
We will feel a few weather patterns today, a cool Fall morning with temperatures in the 50s, but a more Summer-like afternoon with highs in the mid to upper 80s. The record high for the date in Shreveport is 91 degrees, and it's possible we could approach that this afternoon. Fortunately, a west and northwest breeze will keep our humidity very low.
Expect clear skies this evening with kickoff temperatures in the 70s for high school football, falling into the 60s after halftime so you may want to keep an extra layer on hand if it gets too cool for your comfort tonight. Temperatures will drop into the 50s after midnight.
It will stay very warm this weekend, but we will turn partly to mostly cloudy as the remnants of Hurricane Norma in Mexico get ingested into the jet stream and pushed toward the ArkLaTex. No rain is expected, with highs in the upper 80s Saturday, with thicker clouds Sunday dropping highs a few degrees into the mid-80s.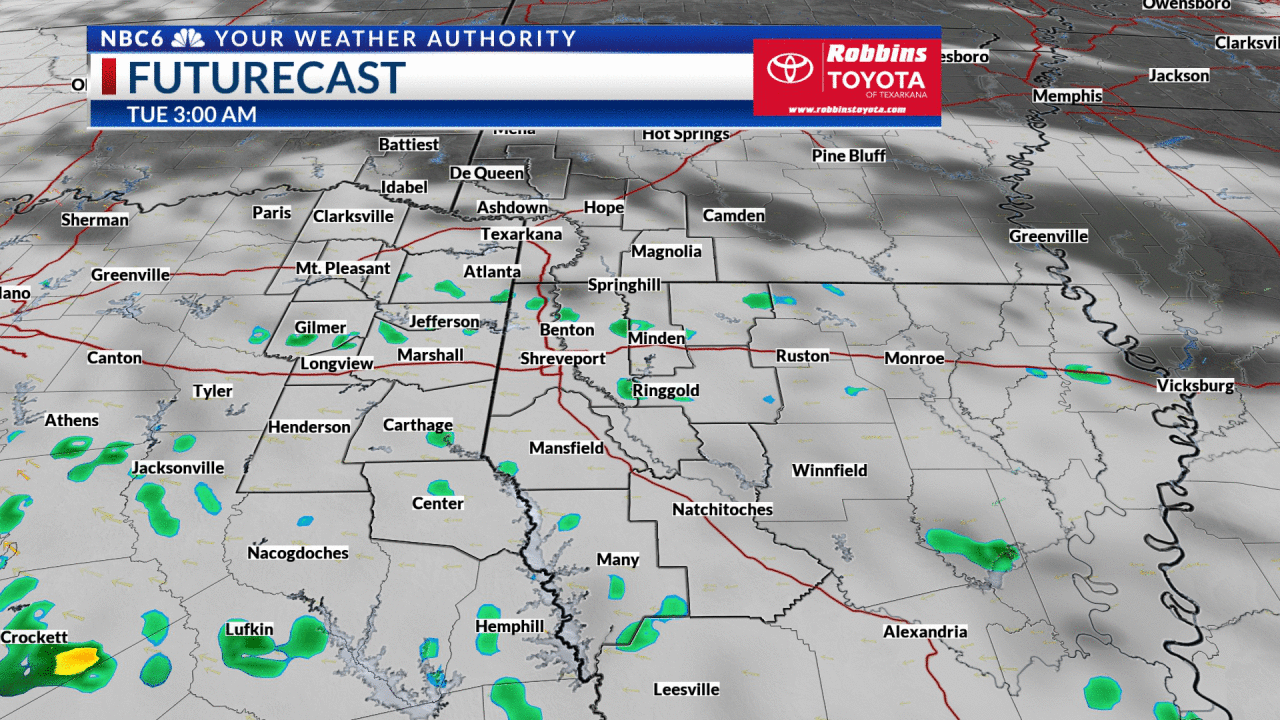 When is the rain returning? A cold front will arrive late next week (Friday/Saturday), but we may begin pulling in a few scattered showers and storms by Wednesday and Thursday. Highs will stay in the 80s next week but should cool into the 60s as rain ends next weekend.
---