SHREVEPORT, La. (KTAL/KMSS) – Our slow warming trend will continue today with temperatures remaining comfortable for mid-October. We may feel some heat on Friday and Saturday before temperatures gradually ease by Sunday.
A weak cold front is passing through the ArkLaTex this morning and there have been a few rain showers near the Arkansas/Louisiana border. Any rain will be gone by sunrise, with a few lingering clouds and pleasant temperatures in the 50s and low 60s.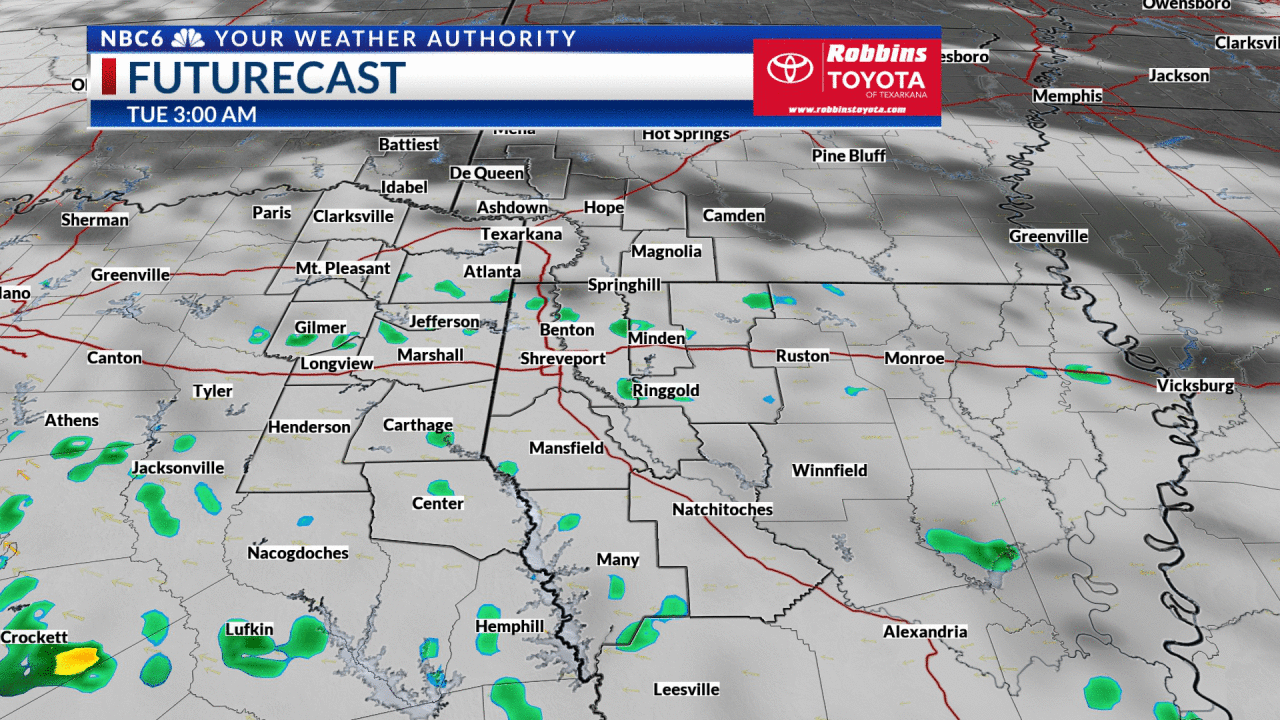 Mostly sunny to partly cloudy skies are expected throughout the day with highs in the low to mid 80s. Wind will be light and out of the west and southwest at 10 miles per hour.
High pressure will bring a sunny Friday with highs in the mid-80s, and the weekend will begin with high temperatures in the upper 80s on Saturday. An increase in clouds may lower our temperatures a few degrees on Sunday but we will be unseasonably warm next week as well.
I have high confidence in the forecast through Tuesday, but the outlook becomes muddled Wednesday through Friday. A slow-moving area of low pressure will develop in Texas next week, and this may begin to send in a few showers and thunderstorms by Wednesday. In this weather pattern, we may stay in a spot where scattered storms are possible into next Thursday and Friday as well. Expect the 80-degree highs through late next week, but following the rain, we may cool into the 60s with more typical Fall weather by next weekend.