SHREVEPORT, La. (KTAL/KMSS) – We are in for another round of pleasant and sunny weather on Wednesday, with a very slight chance of rain arriving tonight. Warmer but overall comfortable weather is expected into the weekend.
It is another clear and crisp fall morning with temperatures in the 40s and low 50s. Other than some patchy fog over lakes and rivers, it will be mostly sunny all day with highs in the 70s and low 80s, close to average for the date. Wind will be light and out of the southwest at 10 miles per hour.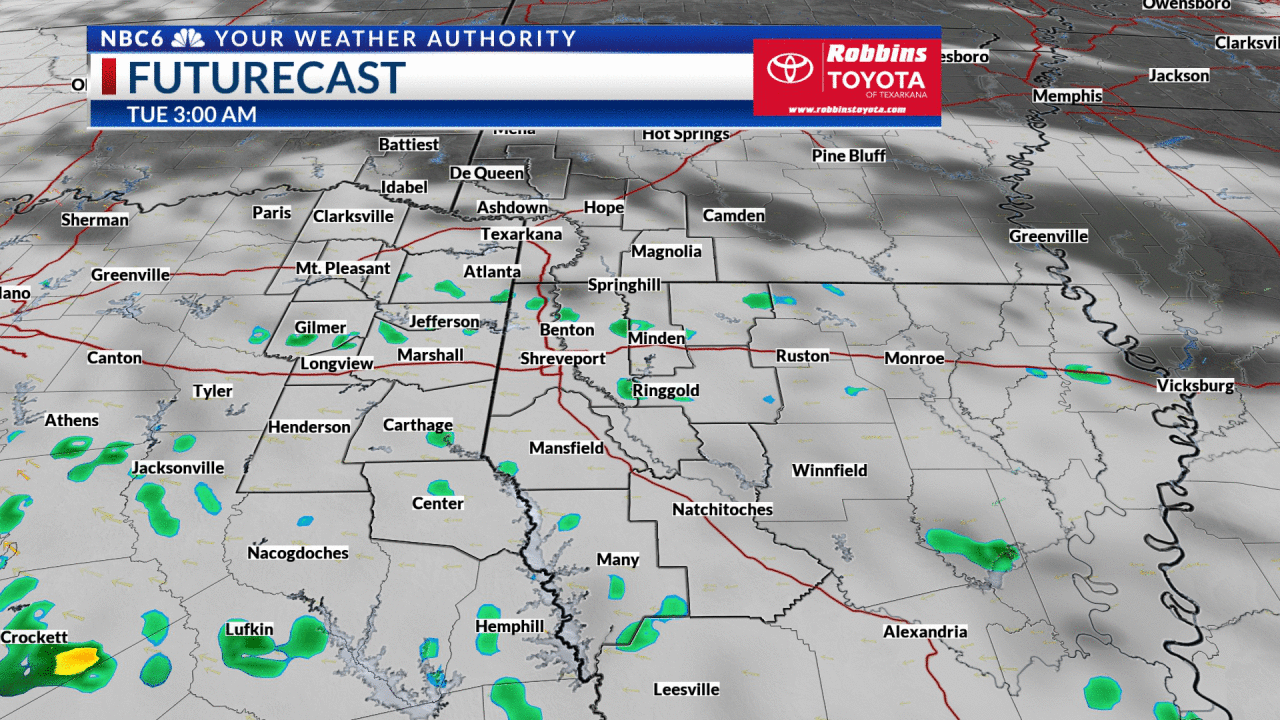 The tail-end of a cold front will move into the ArkLaTex late tonight. The dry air and low humidity we have enjoyed this week will limit any chance for rain to develop, but we can't rule out a brief spotty shower overnight in Arkansas. Lows will be in the 50s tonight.
We will have a few lingering clouds tomorrow, but a southerly wind and sunshine pouring in after the morning clouds will keep us warm with highs in the low 80s.
It will be a dry and warm weekend with highs in the mid-80s, likely partly cloudy each day with little change to temperatures through at least next Wednesday. A strong cold front is expected late next week which could bring rain, some potential for severe weather, and colder temperatures by next weekend.
---