SHREVEPORT, La. (KTAL/KMSS) – Welcome to Friday, it is a big weather update today! We have several notable weather events on the way, as a strong cold front will arrive this afternoon bringing cooler air for the weekend, and we also have a solar eclipse that will be viewable for several hours on Saturday. 
The bottom line up front, it's a tricky temperature forecast today as the clouds may linger through the early afternoon. Expect to feel temperatures in the 70s for much of the day, winding up in the low 80s this afternoon with a breezy south wind up to 15 miles per hour.
The front is not expected to bring much measurable rainfall, but a spotty shower or storm is possible when the front rolls through your area. The front should be to Texarkana by 3 p.m., to Shreveport by 6 p.m., and to Natchitoches just after sunset.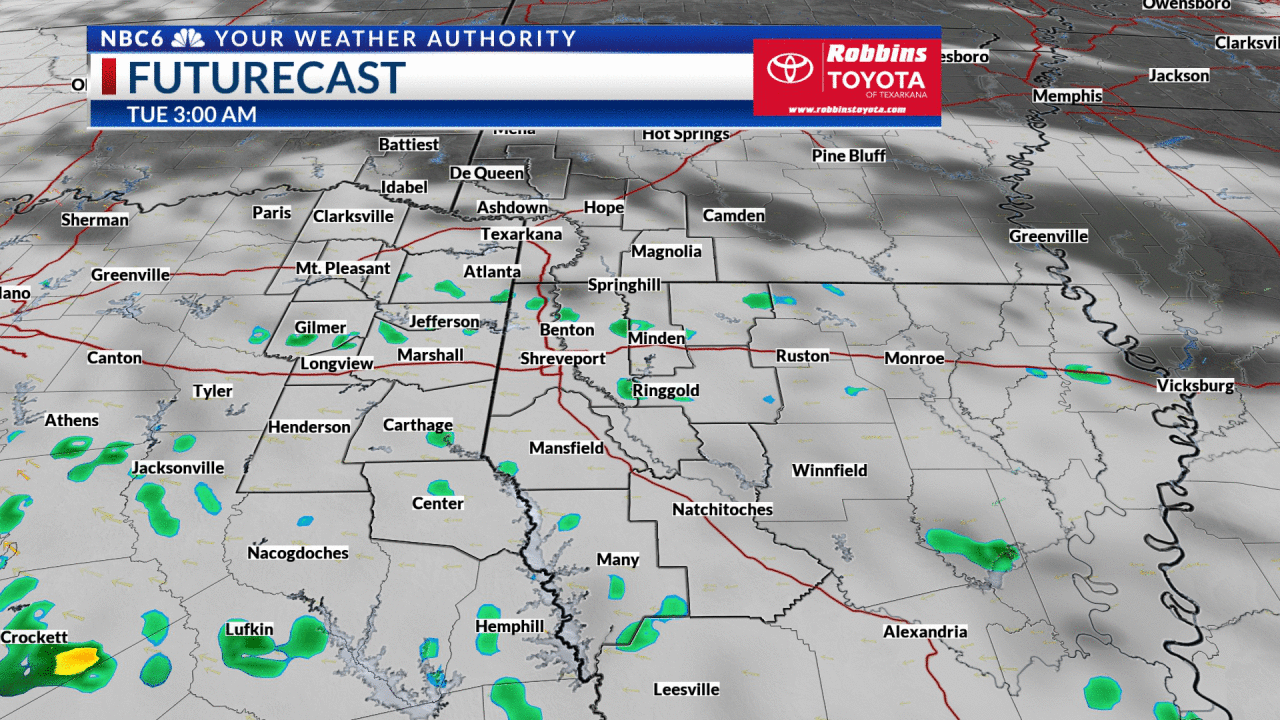 It will turn breezy and much cooler behind the front, so if you're headed to the football fields tonight take something with long sleeves to be on the safe side. 
Saturday morning will be cool and breezy with temperatures in the 50s with a north wind gusting to 20 to 25 miles per hour. This wind will be pushing dry air in so our skies should clear rapidly Saturday morning, which is great news if you're planning on viewing the solar eclipse. The eclipse will begin around 10:30 a.m., reaching its peak around noon in the ArkLaTex, and should remain viewable until 1 p.m. 
Saturday afternoon highs will be in the 60s and low 70s. The wind won't be as gusty Sunday, but a north breeze of 10 to 15 miles per hour will keep it feeling cool with a few passing clouds late in the weekend. 
---