SHREVEPORT, La. (KTAL/KMSS) – A gradual warming trend will return through Friday, but Friday evening a cold front arrives to bring us another cool Fall weekend.
Thursday is shaping up to be a comfortable day. We'll have lingering clouds for much of the morning, but all of the rain has moved east of the ArkLaTex, and dry weather is expected today. The dry air will eventually win out and we should see the clouds break late this morning or early in the afternoon leaving us partly cloudy under some afternoon sunshine. High temperatures will be near average in the low 80s with a light southeast breeze.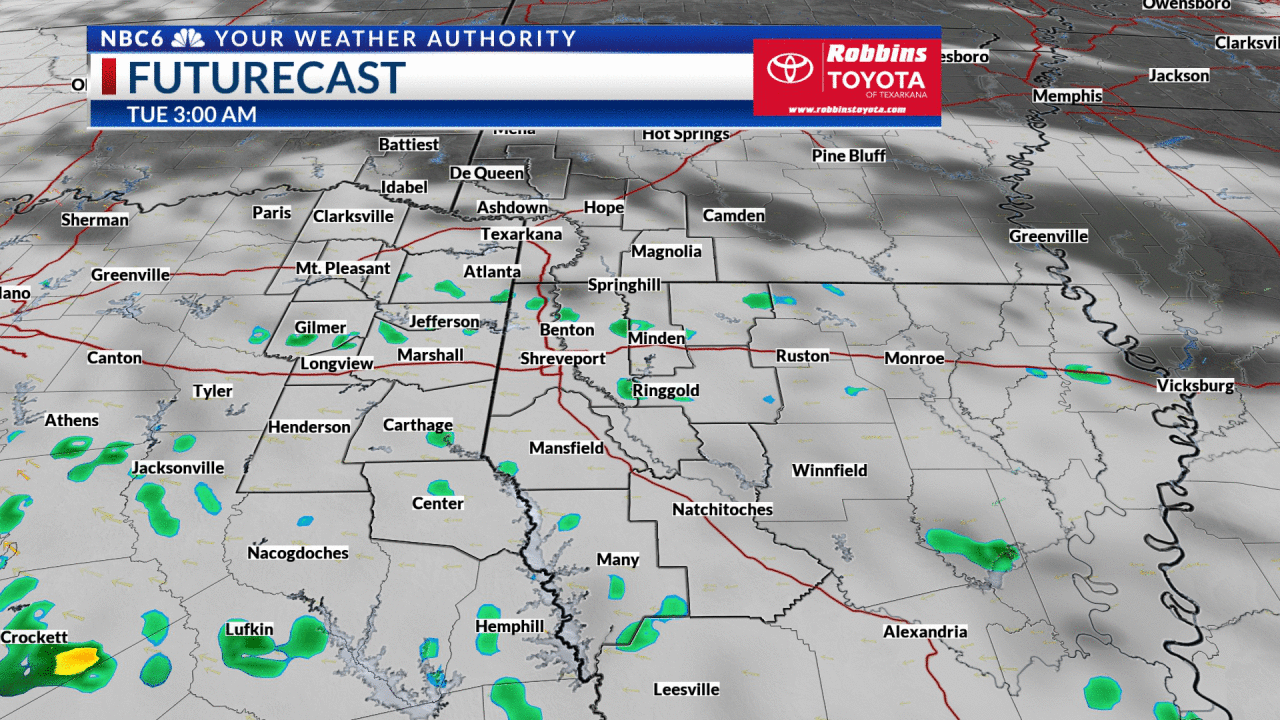 Friday's cold front won't arrive until the afternoon. Warm air will build ahead of the front as highs in the northern ArkLaTex will be in the low to mid-80s, with areas near and south of I-20 in the upper 80s to 90 degrees. The front may trigger a narrow band of rain showers, but for most of us, this will be a dry front that doesn't bring any measurable rainfall.
Breezy conditions will develop Friday night as the cool and dry Fall air rushes in behind the front. Saturday morning we will wake up to temperatures in the 40s and 50s with a north wind gusting to 15 to 25 miles per hour. Saturday will be sunny, breezy, and cool with highs in the low 70s. The wind will remain noticeable on Sunday with highs in the 60s to end the weekend.
The comfortable and dry Fall weather will continue for much of next week. A chance of showers and thunderstorms is expected to return late next week.