SHREVEPORT, La. (KTAL/KMSS) – We are halfway through what has turned into an enjoyable week of weather. Our temperatures won't get too hot or too cold through Friday, but we do have some cool and crisp Fall air on the way for the weekend!
Not as cool this morning, off to a mild start with temperatures in the 60s. Clouds will be thick through the morning likely holding our temperatures down a few degrees today. We only have one shot of receiving rain over the next week and it will be this morning. Expect any rain showers to mainly stay on a path through Louisiana and Texas near and south of I-20, and accumulations will be very light.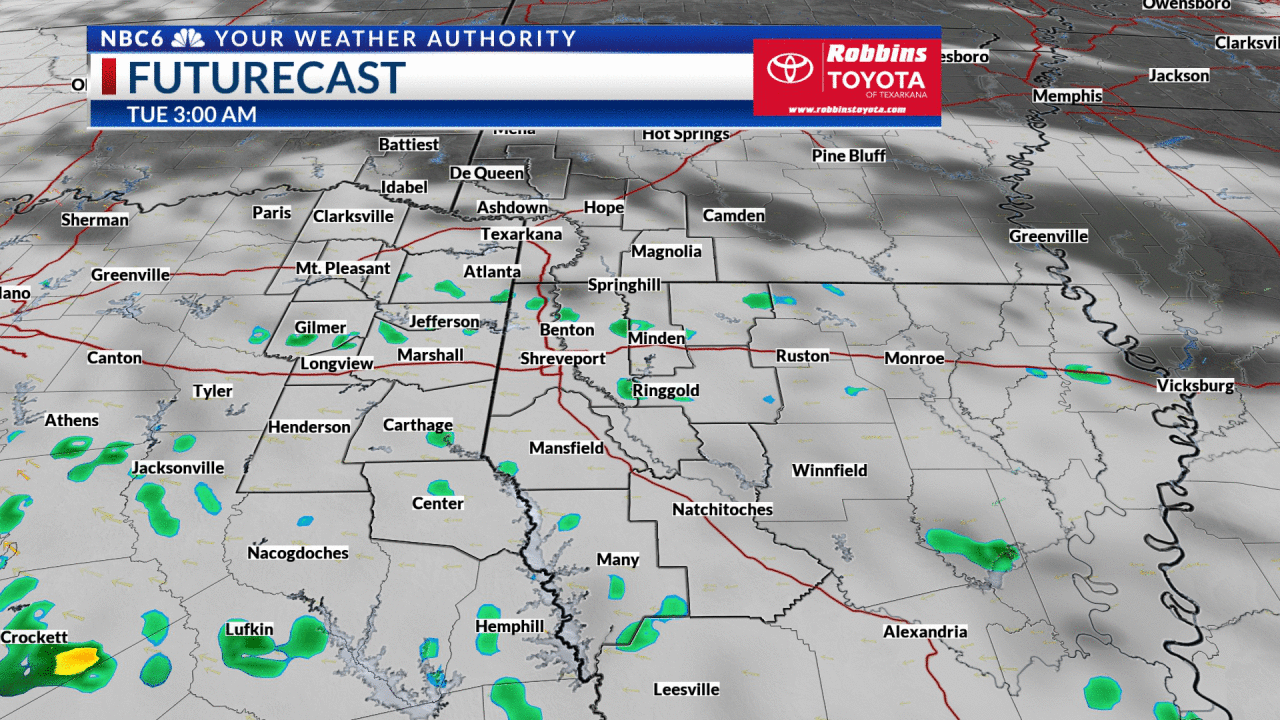 Any areas that manage to see a few raindrops will dry out around noon. We should see a few breaks in the clouds this afternoon, with the returning sunshine bringing highs comfortably in the upper 70s and low 80s. It won't be windy, but there will be a noticeable south breeze up to 15 miles per hour. 
The wind will increase on Thursday and Friday as a dry cold front approaches the region. We will stay on the warm side of the front with highs in the low to mid-80s Thursday and Friday. 
The front will roll through late Friday into Saturday morning. A breezy north wind will develop pushing this week's warm air and humidity out by sunrise Saturday. Expect a breezy and cool Saturday with highs in the upper 60s and low 70s. The wind will relax on Sunday with a repeat of the cool and sunny weather in the low 70s. 
Don't forget we have a solar eclipse viewing opportunity on Saturday as the moon passes between the earth and the sun. The eclipse will begin around 10:30 a.m., reaching a peak of 80 percent coverage of the sun just before noon. It will be breezy and cool if you're viewing outside, but most importantly it will be a mostly clear day with only a few lingering high clouds.
---