SHREVEPORT, La. (KTAL/KMSS) – We will enjoy some sunny and cool weather early this morning, eventually turning mostly cloudy and staying warm today. There will be a slight chance of rain for a few areas tonight, and we're still on track for cool air to return by the weekend.
Not as cold this morning as it was yesterday morning as sunrise temperatures will be in the mid to upper 50s. Expect some early-day sunshine, but clouds will be taking over our skies today becoming mostly cloudy by the afternoon. High temperatures will be in the low to mid-80s, which is near our average high for the date.
A disturbance along the Texas and Louisiana coasts will move in our direction this afternoon. This will be the reason for the mostly cloudy skies today, and by tonight a few rain showers may overcome the dry air bringing light rainfall accumulations across the Toledo Bend region near Sabine and Natcitoches parishes.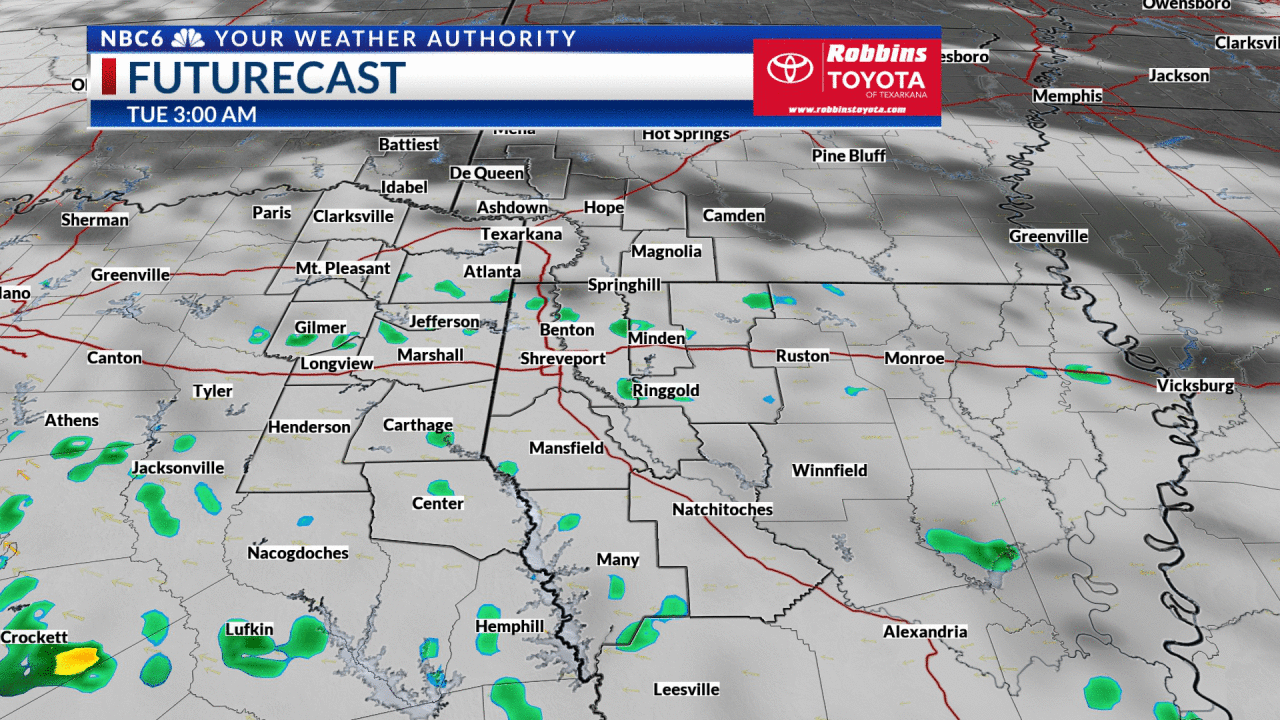 Wednesday morning a few of these showers could push as far north as the I-20 corridor, with all areas of the northern ArkLaTex likely missing out on any rain. Those of us who do receive rain over the next day or two will be underwhelmed as accumulations will only be trace amounts to a few hundredths of an inch.
The remainder of the work week will be dry and warm with highs in the low to mid 80s through Friday. A dry cold front is expected to arrive Friday evening into Friday night, and this will again scour out any humidity and warm air just in time for the weekend. Expect weekend highs in the upper 60s and low 70s under sunny skies, with the cooler Fall weather continuing into next week.
---