SHREVEPORT, La. (KTAL/KMSS) – A cold front will arrive in the ArkLaTex later this morning bringing heavy rain this afternoon through tonight. Grab an umbrella if you leave the house today, and make sure you have a jacket as well as temperatures will drop after 11 a.m. or noon in most areas.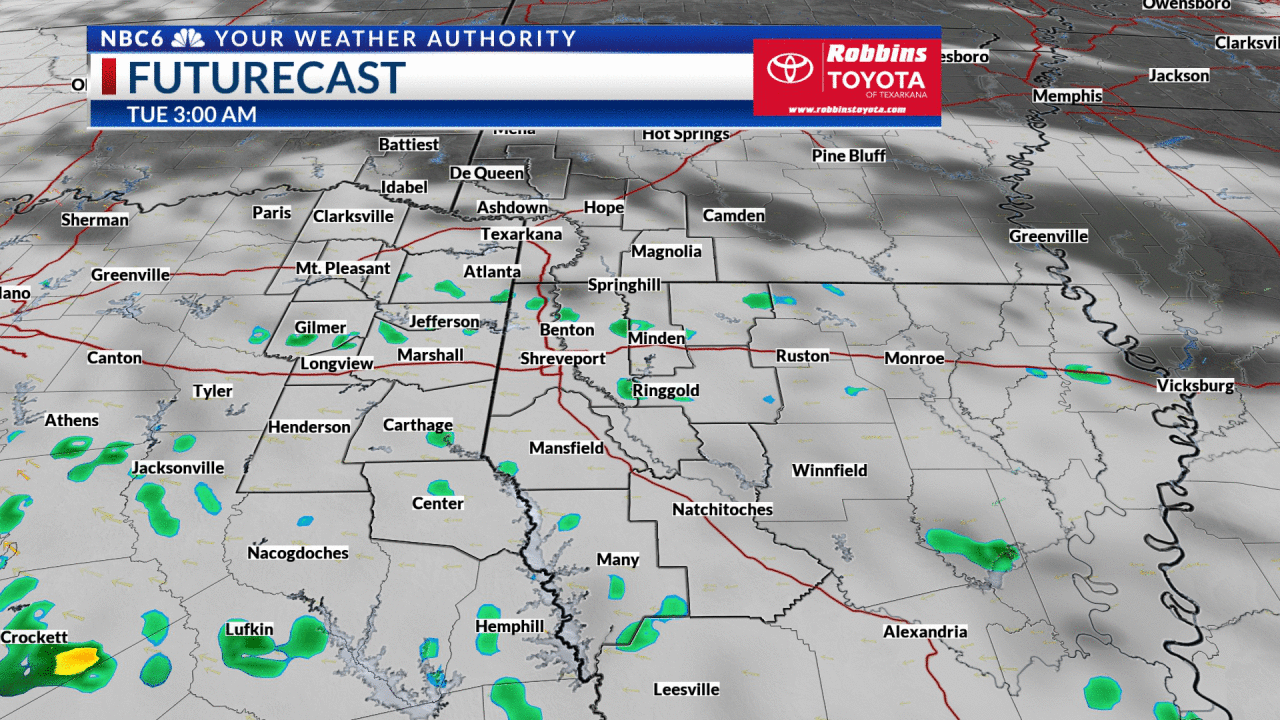 Rain will begin prior to sunrise in Oklahoma aand Arkansas, pushing south into the I-30 corridor by the late morning or early afternoon. A few thunderstorms are possible, but severe weather is not expected. The cold front will push south into the I-20 corridor by the mid-afternoon, with the rain becoming steady in Sherveport by the late afternoon.
As the steady rain arrives there will be a drop in temperatures. Most areas will be in the 60s or low 70s ahead of the rain, but fall into the 50s and low 60s by the late afternoon and evening.
A steady rain may continue overnight with the intensity of the rain tapering off Friday morning, but Friday will turn into a drizzly day with light rain, overcast skies, and chilly temperatures. Rainfall accumulations will approach or exceed 2 inches in many areas of Texas, where roadway flooding can't be ruled out. Most of us should expect about an inch of rainfall, which is much needed with the ongoing drought conditions.
The steady rain will end during the day Friday, but another disturbance moving in over the weekend will bring some light rain to Texas and Louisiana Saturday. We may see some sun poke out Sunday which will warm our highs into the 60s where we will stay for several days next week.
An additional round of rain will move in Monday into Tuesday. Drier air and sunshine returning midweek could push us back into the 70s by next Wednesday or Thursday. Fall is here, and it looks like it's styaing this time.