SHREVEPORT, La. (KTAL/KMSS) – Changes are on the way as a cold front moves through on Thursday. We will see lots of clouds, rain, and much cooler temperatures behind the front. The mild temperatures will linger through most of next week.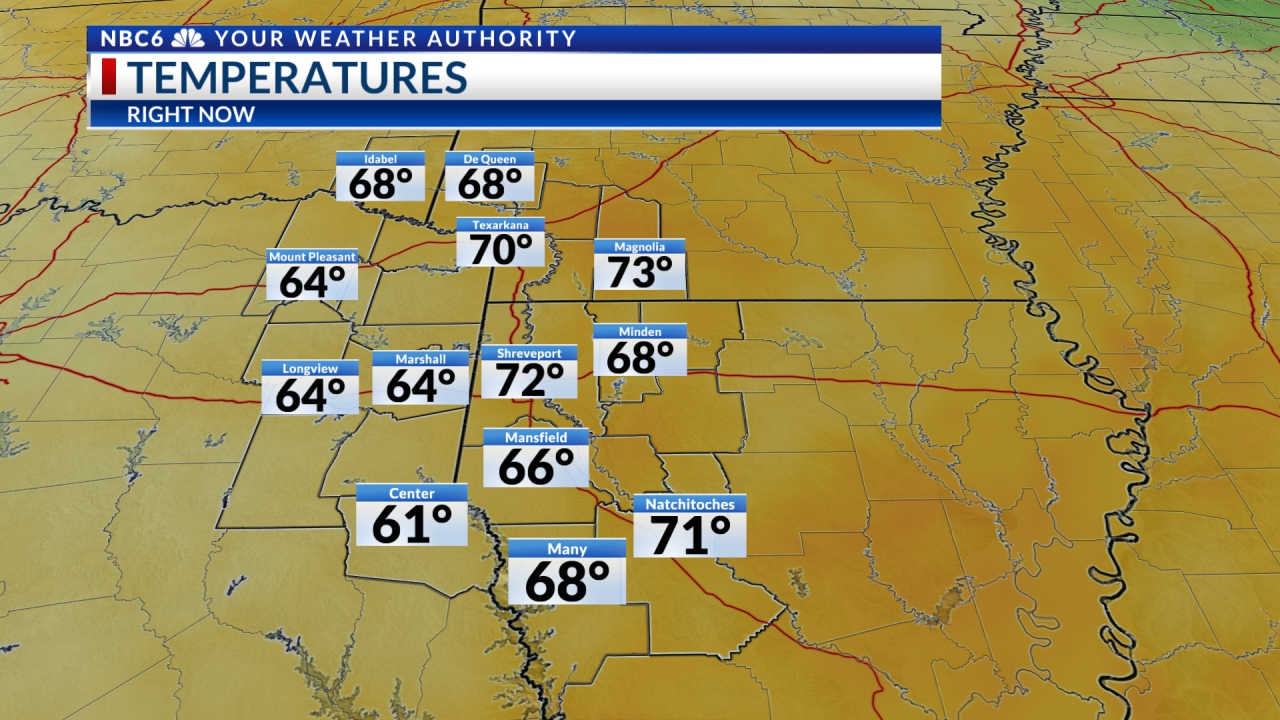 Near record high temperatures: The record high temperature on Wednesday in Shreveport is 87 degrees. Chances are that we will fall short of that record Wednesday afternoon but not by much. Temperatures Wednesday morning will begin well above normal in the low to middle 60s. We will see high temperatures in the low to middle 80s. We will then start to cool down on Thursday with below normal temperatures returning on Friday.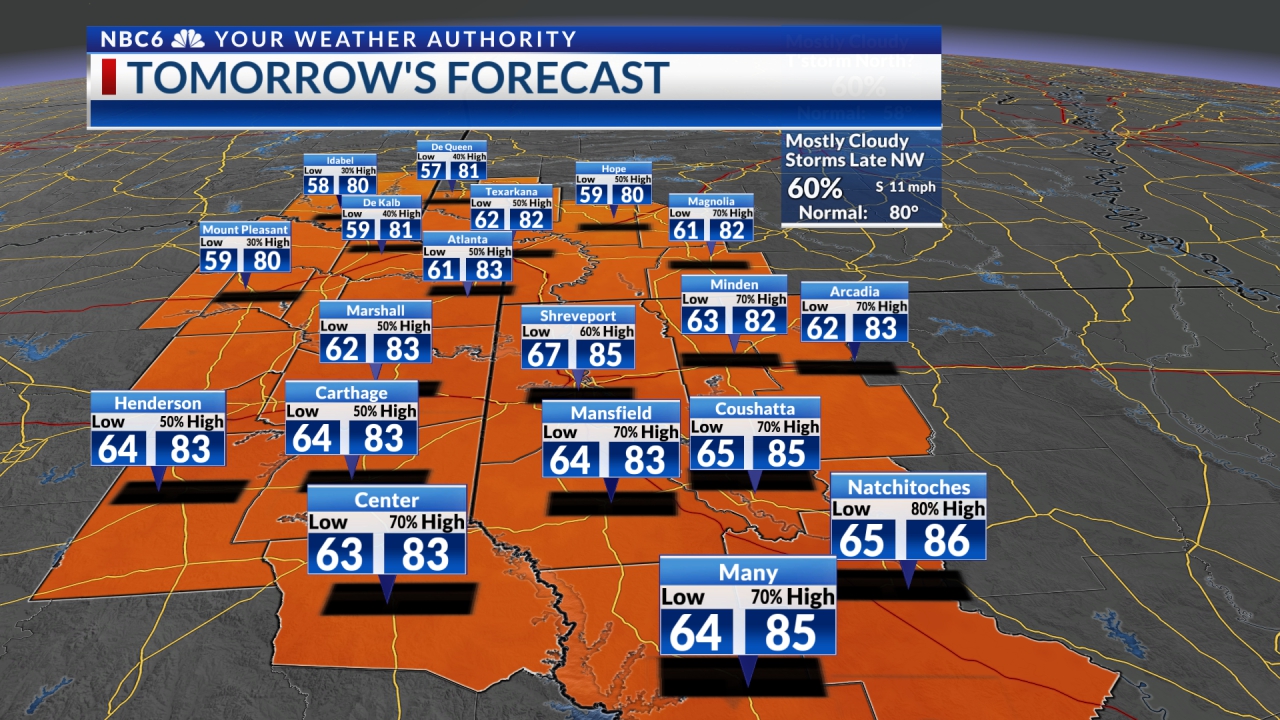 One more day of dry weather: Futurecast shows that we will see a partly cloudy sky Tuesday evening. Low clouds will likely develop Tuesday night and gradually give way to some sunshine on Wednesday. The cold front will begin to move into the northern half of the area on Wednesday night. Rain should be rather limited as it enters the ArkLaTex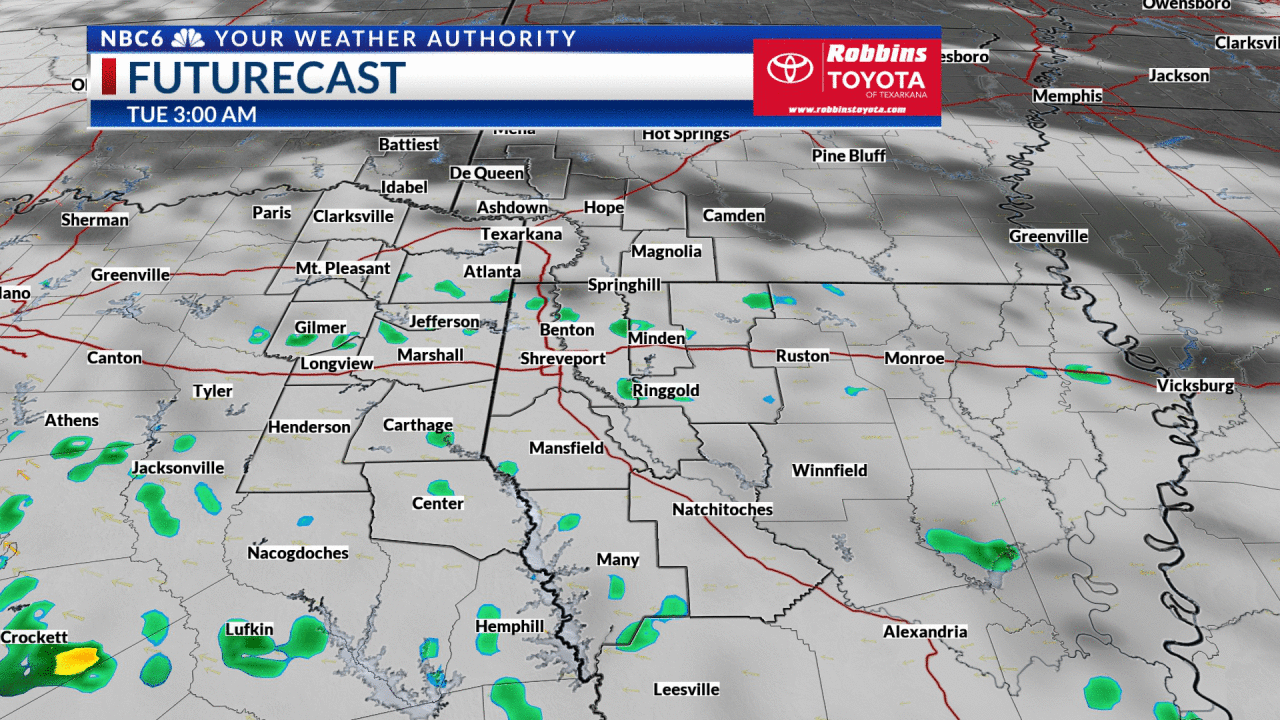 Rain Increases Thursday night and Friday: Upper-level support will increase behind the front late Thursday and especially Thursday night. A few rumbles of thunder will be possible but severe weather is highly unlikely. Friday looks to be a rather miserable day with persistent rain, lots of clouds, and a breezy north wind. The rain will likely end on Friday night. It appears that we could see lots of lingering clouds this weekend.
Mild air returns:  Cooler temperatures will invade the ArkLaTex behind this front.  We will likely see daytime highs retreat to the 50s & 60s starting on Friday.  Overnight lows will dip back into the 40s.  This mild air will stick around through this weekend and much of next week.  We could see highs back into the 70s by the end of next week. Long-range models are hinting that more rain could be on the way by the middle of next week. Combine this rain with the heavier rain expected this Thursday and Friday and we could see totals of 1.5 to over 2".