SHREVEPORT, La. (KTAL/KMSS) – The warm and breezy weather pattern will continue for a few more days, with a strong cold front likely to bring heavy rain and a chilly end to the week.
Record heat possible today: Patchy fog is expected this morning as muggy air is returning from the coast. It will be mild and in the low 60s at sunrise, with any fog and clouds lifting quickly as we turn partly cloudy for most of the day. A south breeze of 15 miles per hour and some sun will crank the temperatures into the low to mid-80s this afternoon. Shreveport has a chance of tying or breaking the record high of 86 degrees set last year.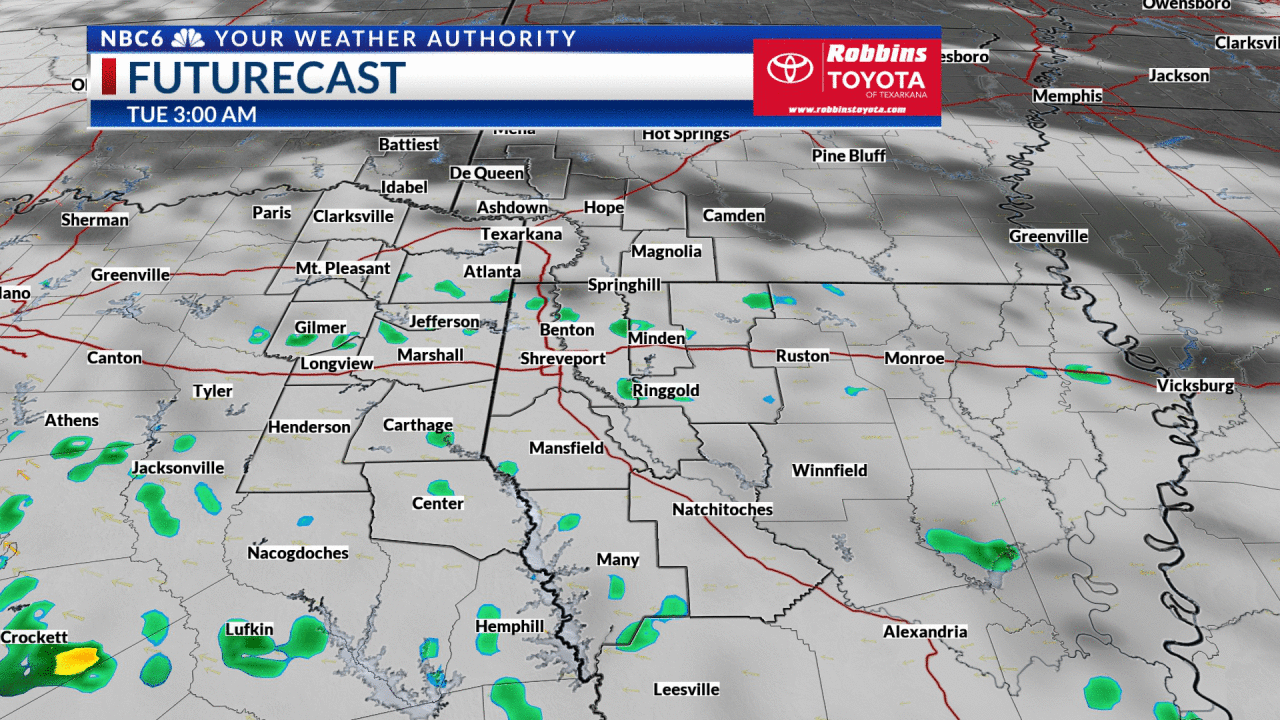 No changes Wednesday: The mild and cloudy conditions return tonight with morning temperatures in the 60s Wednesday. Daytime highs will again be in the low to mid-80s with record-tying or breaking warmth possible for another day.
Rain returns Thursday into Friday: A cold front will move into the region Thursday, and showers and thunderstorms will arrive behind the front Thursday afternoon through at least Friday morning. A few thunderstorms are likely to develop, but severe weather is not expected. The slow-moving front should drop 1 to 1.5 inches of rain in most locations, with some areas of Texas picking up 2 to 3 inches of rain. There will be a minor flood threat for flood-prone roads and drainage areas.
Cooler for the weekend: It will be cool and cloudy over the weekend with highs in the 50s and 60s. There will be a slight chance of rain, but your outdoor plans will be safe from any washout scenario as heavy rain is not expected.