SHREVEPORT, La. (KTAL/KMSS) – Good morning, ArkLaTex! It will be a warm and breezy start to the week and it will stay like this through Wednesday, with a cold front arriving late Thursday to bring much-needed rain as well as a return to the cooler Fall weather.
It's a mild Monday morning with sunrise temperatures in the upper 50s and low 60s. You'll see a few clouds passing overhead today but no rain is expected. Despite the partly to mostly cloudy skies, it will be quite warm for November, with highs in the low to mid-80s. A south wind of 10 miles per hour will gust to 15 to 20 miles per hour by the late morning and afternoon.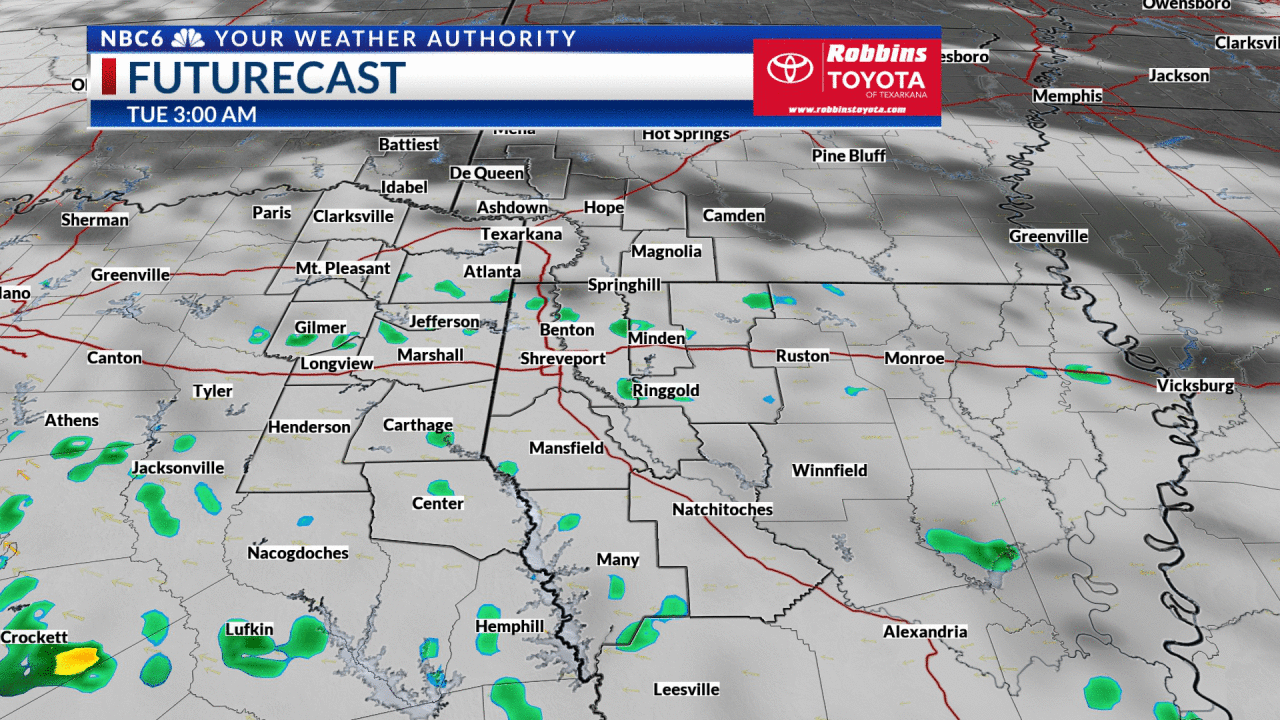 Our weather will remain unchanged through Wednesday, as each morning will bring temperatures near 60 degrees, and afternoon highs in the low to mid-80s. The clouds will continue to gather keeping us partly to mostly cloudy thorugh the middle of the week.
A cold front will begin to move into the region Thursday afternoon into Thursday night. Rain will develop late in the day Thursday with steady rain Thursday night into Friday morning. A few thunderstorms will accompany the front although the threat of severe weather is very low.
Rain will taper off during the day Friday, but not before a much-needed 1 to 2 inches of rain accumulates across the region. High temperatures will cool into the 60s late this week and into the weekend.
---