SHREVEPORT, La. (KTAL/KMSS) – Warm temperatures quickly returned to the ArkLaTex this weekend and will likely stick around for a few more days with near record high temperatures. A front will bring widespread rain to the ArkLaTex Thursday, Thursday night, & Friday. Below normal temperatures will return.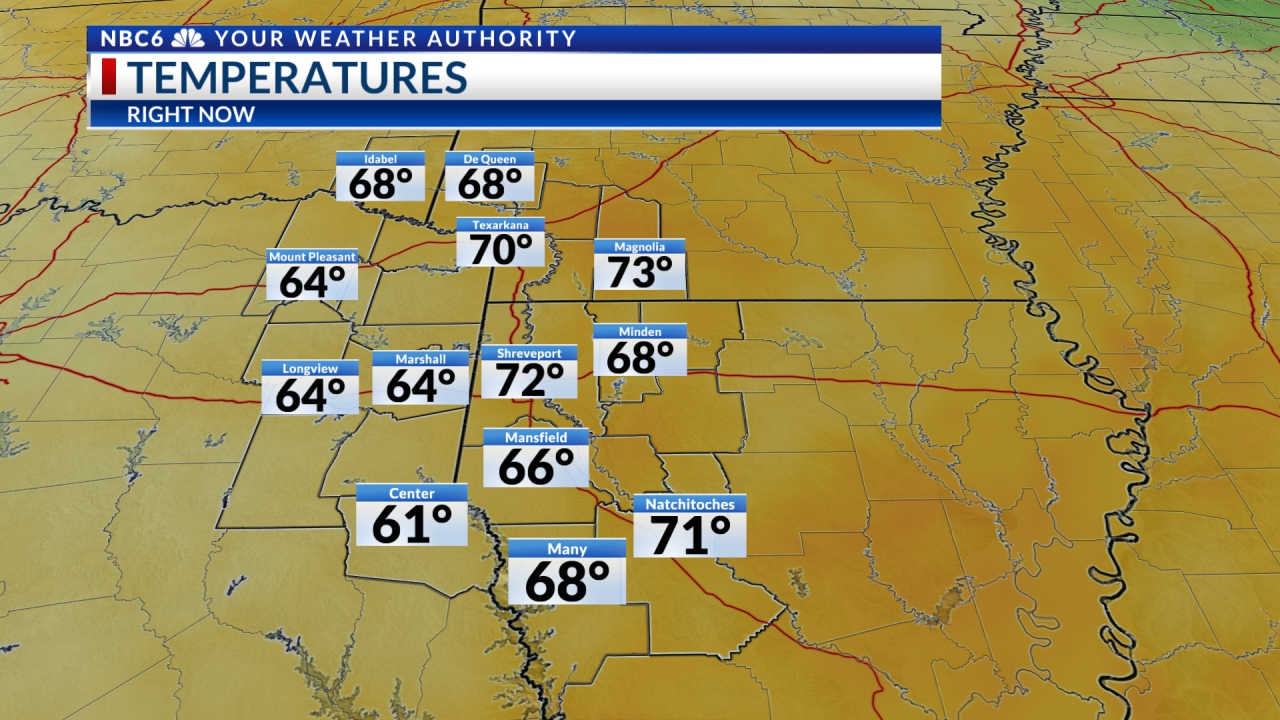 Near record high temperatures: The record high temperature on Tuesday in Shreveport is 86 degrees set just last year. It's possible that we could tie or even break this record on Tuesday. Temperatures Tuesday morning will begin well above normal in the low to middle 60s. We will see high temperatures in the middle 80s. This warmth will stick around Wednesday with lows in the mid to upper 60s. Daytime highs on Wednesday will return to the middle 80s. Wednesday's record high in Shreveport is 87 degrees.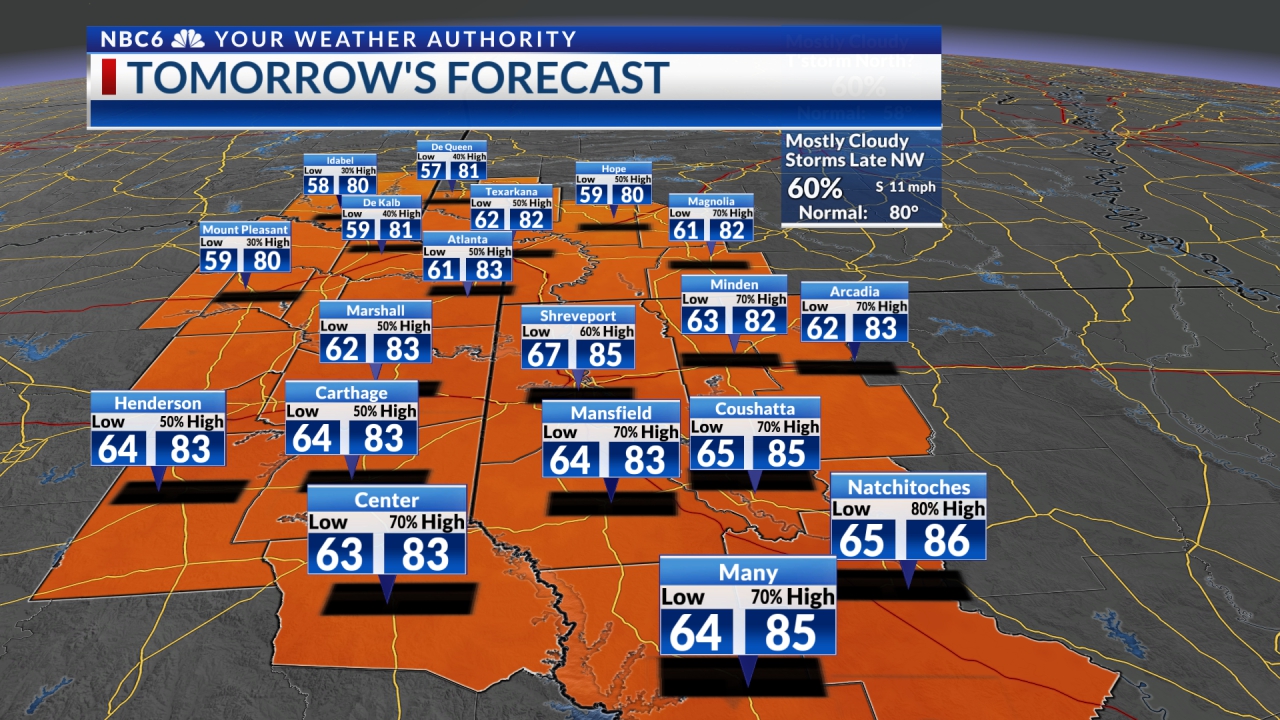 Dry weather continues: Futurecast shows that we will see a partly cloudy sky Monday evening. Low clouds will likely develop Monday night and gradually give way to some sunshine on Tuesday. This cycle will likely repeat once again on Tuesday night and Wednesday.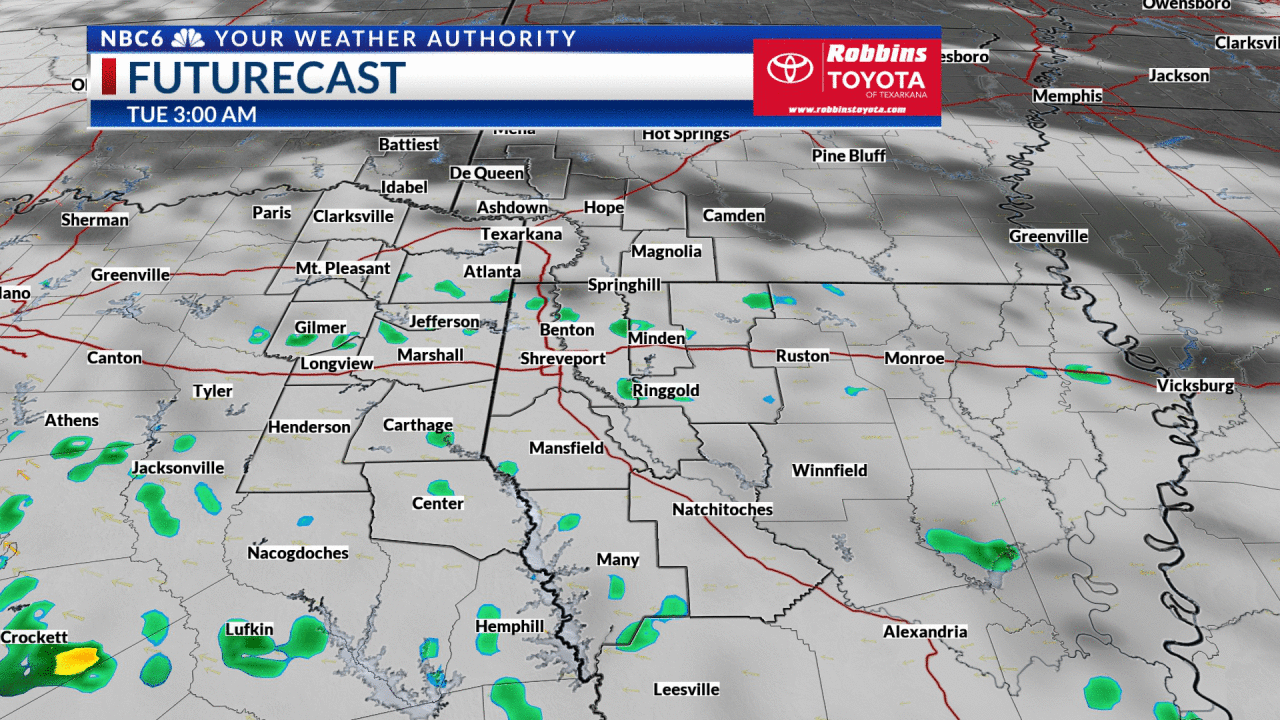 Rain on the horizon: Our next chance of rain will return late Thursday, Thursday night, and Friday as a cold front eases through the area. While some thunder will be possible, severe weather is looking unlikely. The weekend will begin and end with lots of clouds and a chance of more rain on Saturday night and Sunday. Another disturbance could bring rain by the middle of next week. These systems could bring a decent amount of rain to the area. The long-range model blend shows that rainfall potential from now through most of next week will be in the range of 1 to 1.5" for all of the ArkLaTex.
Mild air returns: Cooler temperatures will invade the ArkLaTex behind this front. We will likely see daytime highs retreat to the 60s starting on Friday. Overnight lows will dip back into the 40s. This mild air will stick around through this weekend and much of next week. We could see highs back into the 70s by the end of next week.
Get daily forecasts and exclusive severe weather details on storms as they approach your area by downloading the Your Weather Authority app now available in the App Store and Google Play