SHREVEPORT, La. (KTAL/KMSS) – Get ready for a breezy and much cooler weather pattern today, with Fall temperatures sticking around through Thanksgiving and likely into next week as well.
You may have heard the wind howling overnight and that is the cooler air rushing in behind yesterday's cold front. Temperatures will be in the 50s at sunrise under overcast skies. Any areas of light mist or drizzle will end quickly and we'll stay mostly cloudy to overcast through the afternoon. Temperatures will only warm a few degrees today as highs will settle into the mid-50s this afternoon. A northwest wind of 15 miles per hour, with frequent gusts of 20 to 25 miles per hour will keep wind-chill temperatures in the 40s so take a jacket if you're going outside.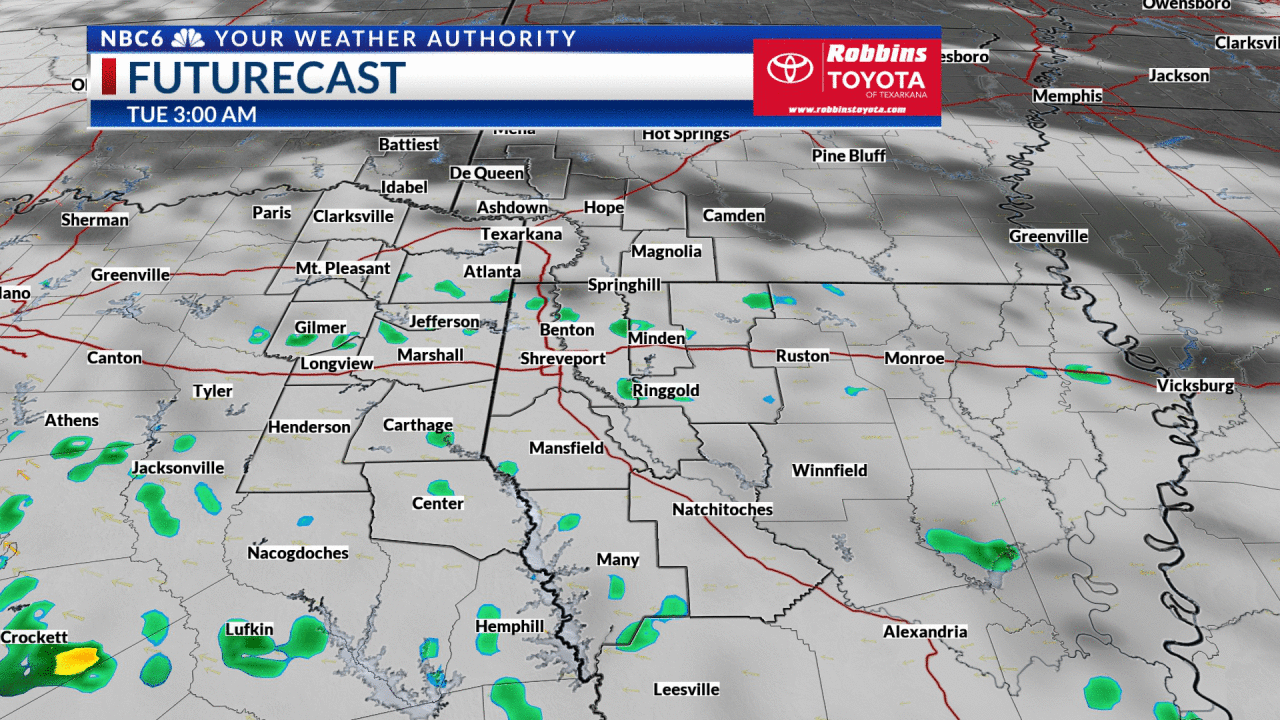 Skies will clear out tonight and wind will drop below 10 miles per hour. It will be a cold night with lows in the 30s and low 40s. We may experience a brief freeze in Oklahoma and Arkansas on Wednesday morning. It will be partly cloudy tomorrow with highs in the mid-50s with more sun and a lighter north breeze.
Thanksgiving will bring increasing clouds with highs in the 50s and low 60s. Light rain may move up from the coast Thursday evening resulting in a few scattered showers Thanksgiving night. We will dry out and warm into the low/mid-60s Black Friday and Saturday.
Our next chance of widespread rain will arrive with a cold front on Sunday with highs dipping into the 50s. At this point, the cool temperatures over the weekend should limit any threat of severe weather.
---