SHREVEPORT, La. (KTAL/KMSS) – The severe weather threat in the ArkLaTex is wrapping up. Much colder air will settle into the area and will likely stick around. Thanksgiving Day is looking rather cloudy with cool temperatures and a slight chance of rain.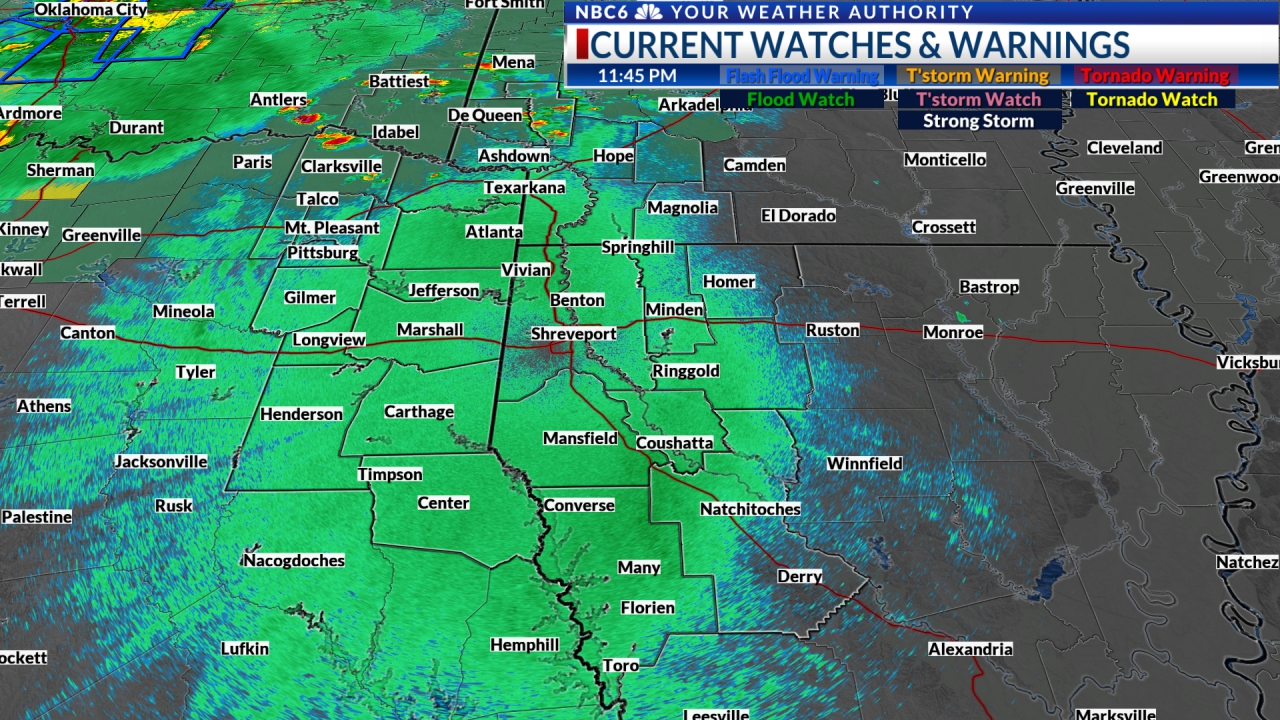 Severe weather ending: Thunderstorms that have brought the threat of severe weather are beginning to move out of the ArkLaTex. Futurecast shows that we will likely continue to see lots of clouds around the area Monday night. Expect a mix of lots of clouds and a little bit of sunshine on Tuesday. The clouds will probably decrease Tuesday night and we will see plenty of sunshine on Wednesday. The clouds will likely return just in time for Thanksgiving Day. We will have a slight chance for a few showers on Thanksgiving. Sunshine will likely return on Friday and Saturday. The Thanksgiving weekend will likely end with a slight chance of rain on Sunday.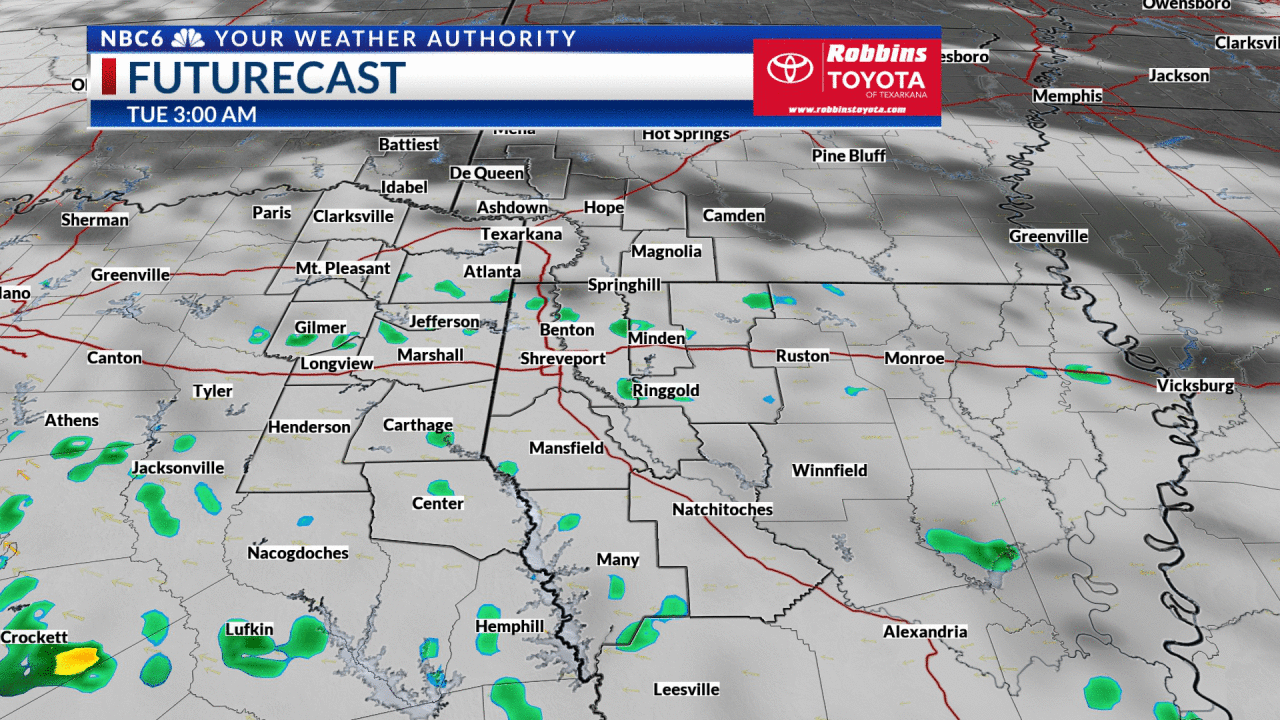 Cooler air returns and will stick around: A colder weather pattern will impact most of the country for the next couple of weeks. Temperatures in the ArkLaTex on Tuesday will likely begin in the 40s and low 50s. We will likely not see much rise in temperatures during the day with highs likely stay in the 50s for most of the area.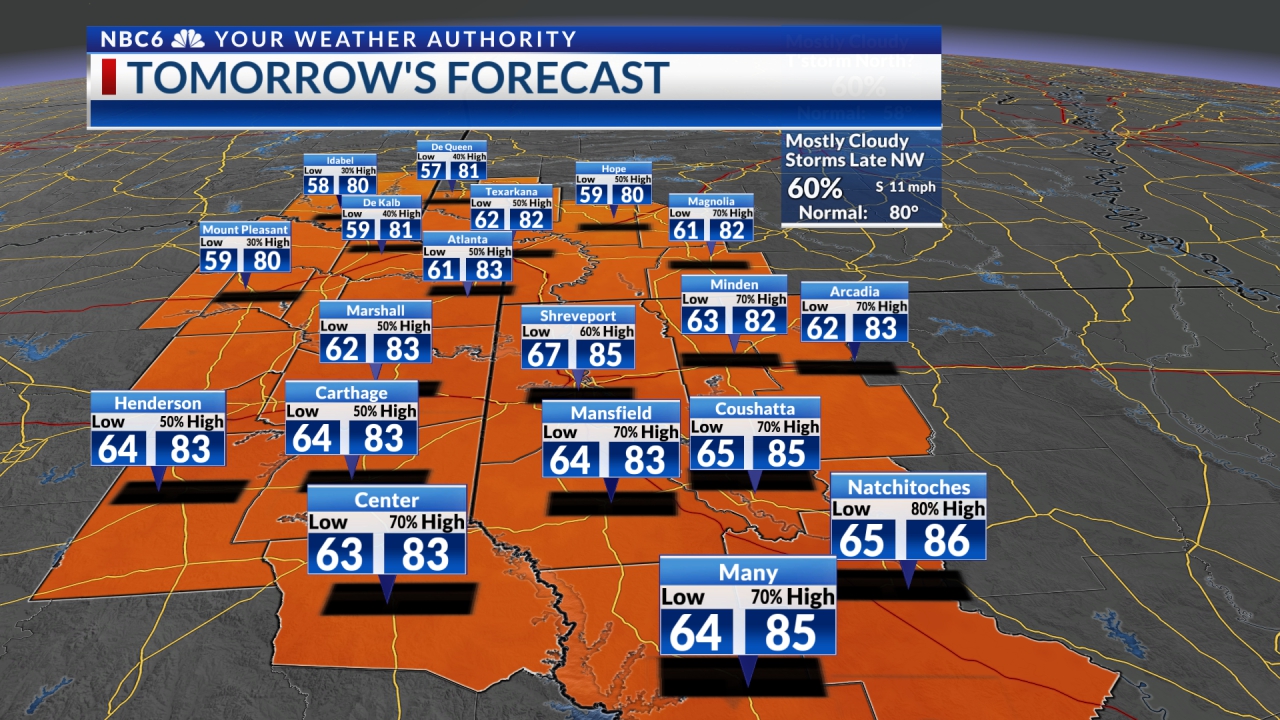 Thanksgiving weekend weather: The below-normal temperatures will likely stick around through all of the Thanksgiving holiday weekend and all of next week. Thanksgiving day will likely get off to a rather cold start with lows in the mid to upper 30s. Daytime highs will likely be in the mid to upper 50s. Low temperatures for the rest of the weekend will likely be in the low to middle 40s. Daytime highs will likely stay in the upper 50s to lower 60s. It is possible that we will see another disturbance bring a chance of rain on Sunday.
Get daily forecasts and exclusive severe weather details on storms as they approach your area by downloading the Your Weather Authority app now available in the App Store and Google Play