SHREVEPORT, La. (KTAL/KMSS) – After experiencing the first freeze for most of the ArkLaTex this week, next week could feature the return of near record high temperatures. That warmth will give way to cooler temperatures and our next chance of rain next weekend.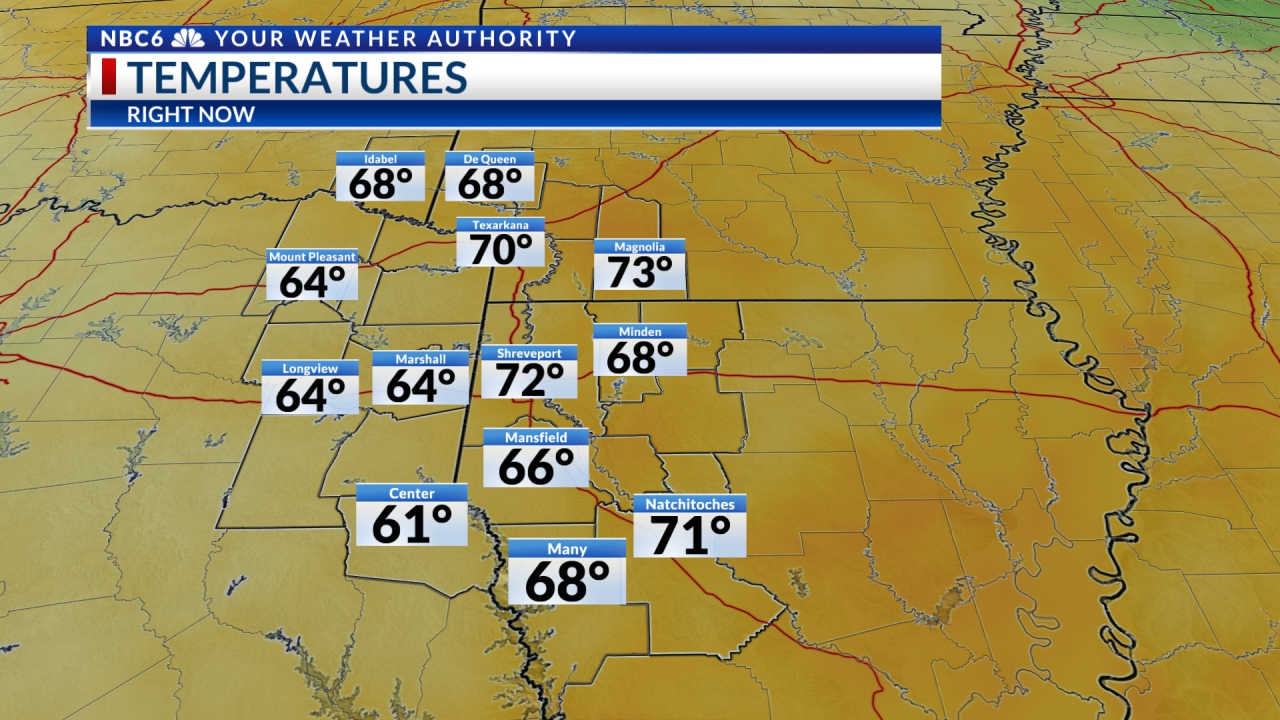 The warming trend accelerates: Lows Thursday morning across the ArkLaTex dipped into the 20s and low 30s. A warming trend has begun in our area a Thursday afternoon temperatures have returned to the 60s. This warming trend will only accelerate in the coming days. Friday will get off to another cold start with lows in the mid to upper 30s. Daytime highs Friday afternoon will soar back into the low to middle 70s which is pretty normal for this time of year. This warming trend will continue into the middle of next week. Highs will return to the low 80s by Sunday and the middle 80s by Tuesday. Record highs next Tuesday and Wednesday are in the middle 80s. Those records could be in jeopardy. Overnight lows during this warming trend will return to the low to middle 60s.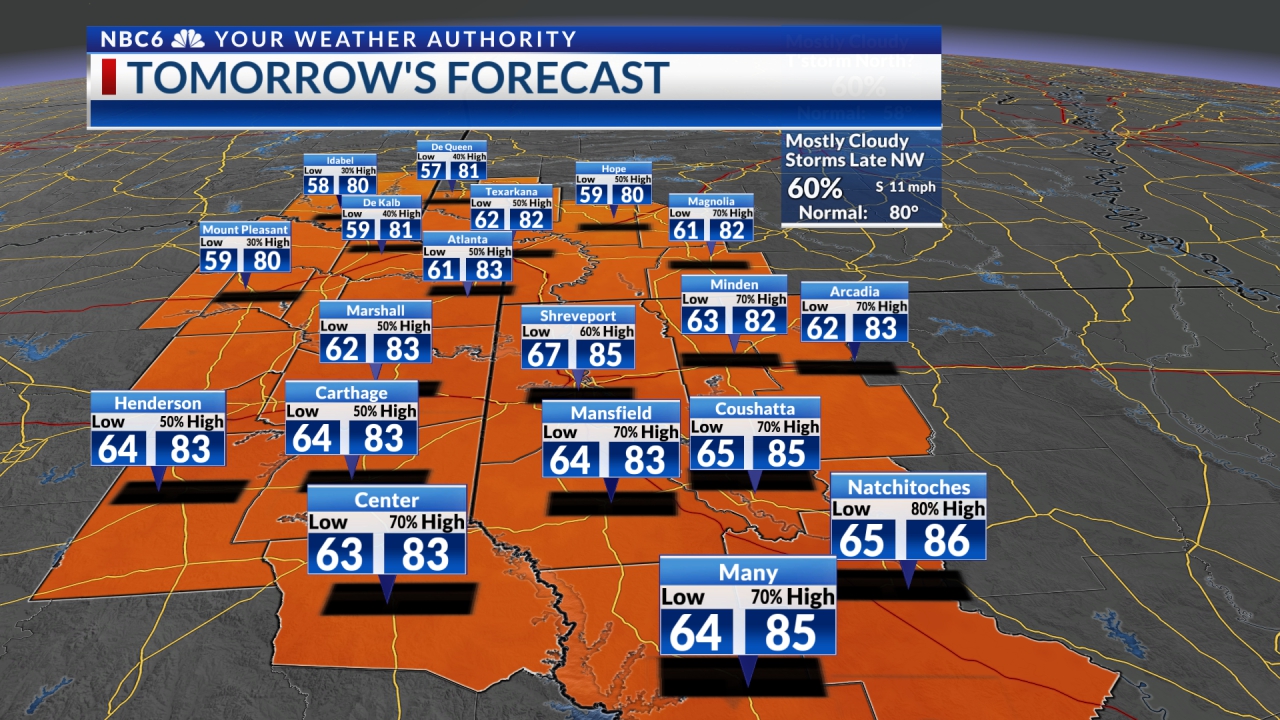 Dry weather continues: Futurecast shows that we will once again see a clear sky tonight. Expect a sunny sky once again on Friday. With the wind shifting around to the south on Friday, we could see a few clouds start to mix in with the sun on Saturday. The dry conditions will continue through the weekend and probably the first half of next week.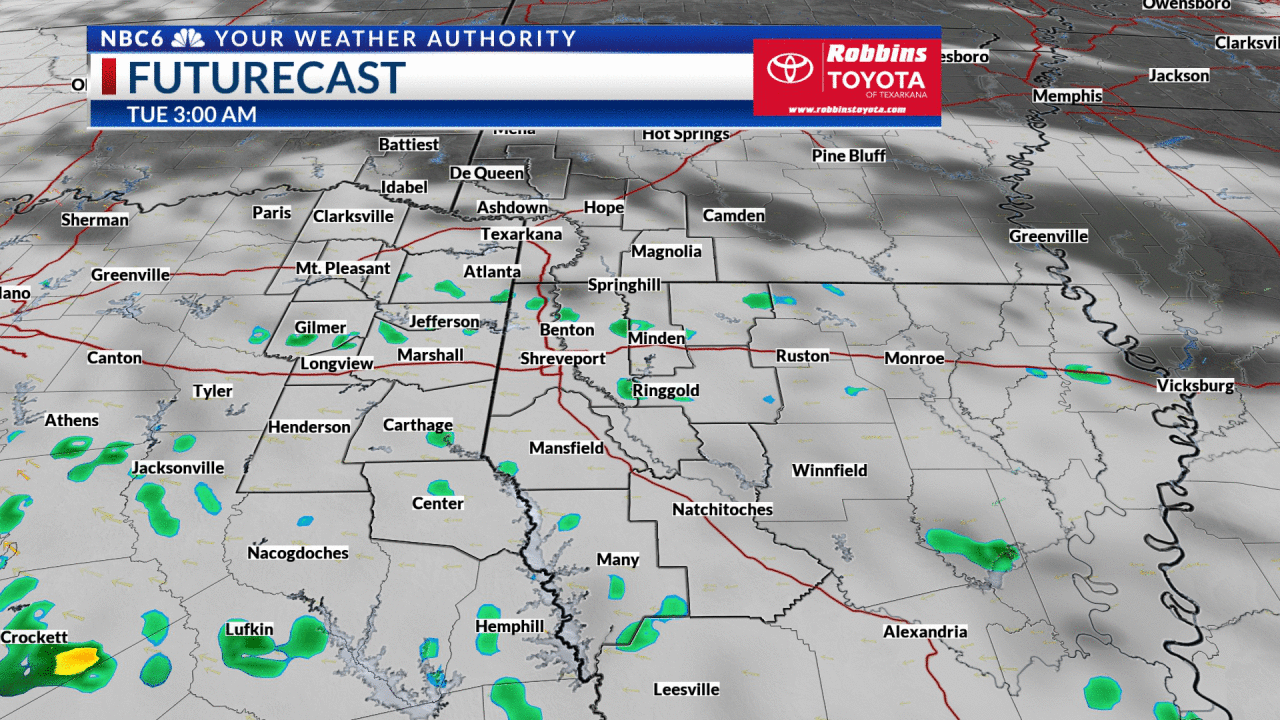 The end of the warming trend: The warming trend will finally end next Thursday when a weak disturbance brings more clouds. Some models show that a little rain will also be possible. Our next best chance of rain will probably hold off until next weekend. We will see rain chances increase late next Saturday, Saturday night, and Sunday. The long-range model blend shows that all of the area will likely get some rain during this time with the heaviest rain once again over the northern half of the area where amounts could exceed 1". Amounts are looking lighter over the southern part of the area where totals should be close to ½". Severe weather doesn't look to be much of a concern at this point.
Mild air returns: The ten-day period will end with cooler temperatures. Look for daytime highs to return to the mid to upper 60s next Friday, Saturday, and Sunday. These temperatures are a little below normal for this time of year. Overnight lows will gradually cool into the lower 50s which is a little above normal. Enjoy!
Get daily forecasts and exclusive severe weather details on storms as they approach your area by downloading the Your Weather Authority app now available in the App Store and Google Play