SHREVEPORT, La. (KTAL/KMSS) – We have the weather pattern dialed in nicely for the next week. Temperatures will begin a slow warming trend today that should bring some fantastic weather for the weekend.
We've had a lot of cold mornings this week, and this will be the coldest for many as temperatures will be in the low to mid-30s, near freezing at sunrise. You'll notice dew on the ground and your car this morning which may make for some frosty windshields between 6 -8 a.m.
The big change today? We are going to cut off the north wind which has been pushing cold Canadian air into the region this week. With our wind turning southeast today highs will return to the low to mid-60s this afternoon under sunny skies.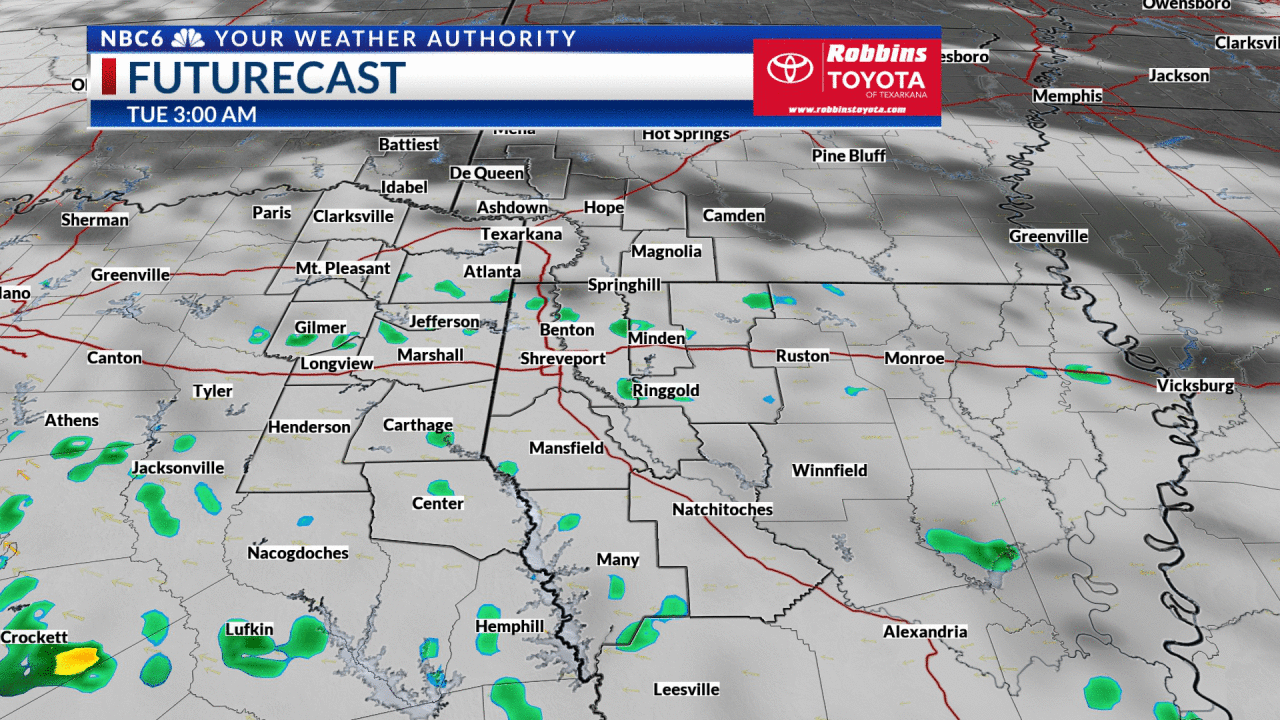 If the 60-degree highs aren't cutting it for you, Friday is the day you've been waiting for as we'll begin to feel some warmer air with highs in the low 70s under mostly sunny skies. The warming trend continues into the weekend as it will be in the upper 70s on Saturday, and into the low 80s on Sunday. The weekend will be partly cloudy, and although the afternoons will be warmer, the mornings will stay chilly in the 40s and 50s.
The warm air builds next week as high temperatures will be in the mid-80s by Tuesday and Wednesday, putting us back in 'record high' territory for a few days. A pattern change is likely as a cold front approaches by next Thursday, bringing a slight chance of rain and cooler weather late next week.