SHREVEPORT, La. (KTAL/KMSS) – After scattered rain showers each day this week, our weather pattern will be dry for the remainder of the week. A cold front will bring our next chance of seeing widespread rainfall late Sunday into Monday.
Skies did clear somewhat overnight, turning this into the coldest morning of the week with nearly all areas in the 40s. There is a light mist falling in some areas of Arkansas and Louisiana, including the Shreveport area. This mist should end after sunrise. The day will start with sunshine in some areas, but clouds will gradually return throughout the day. It will be mostly cloudy in Arkansas and Louisiana, with partly cloudy skies for much of Texas and Oklahoma. These clouds will be a mainstay through Friday, but no rain is expected.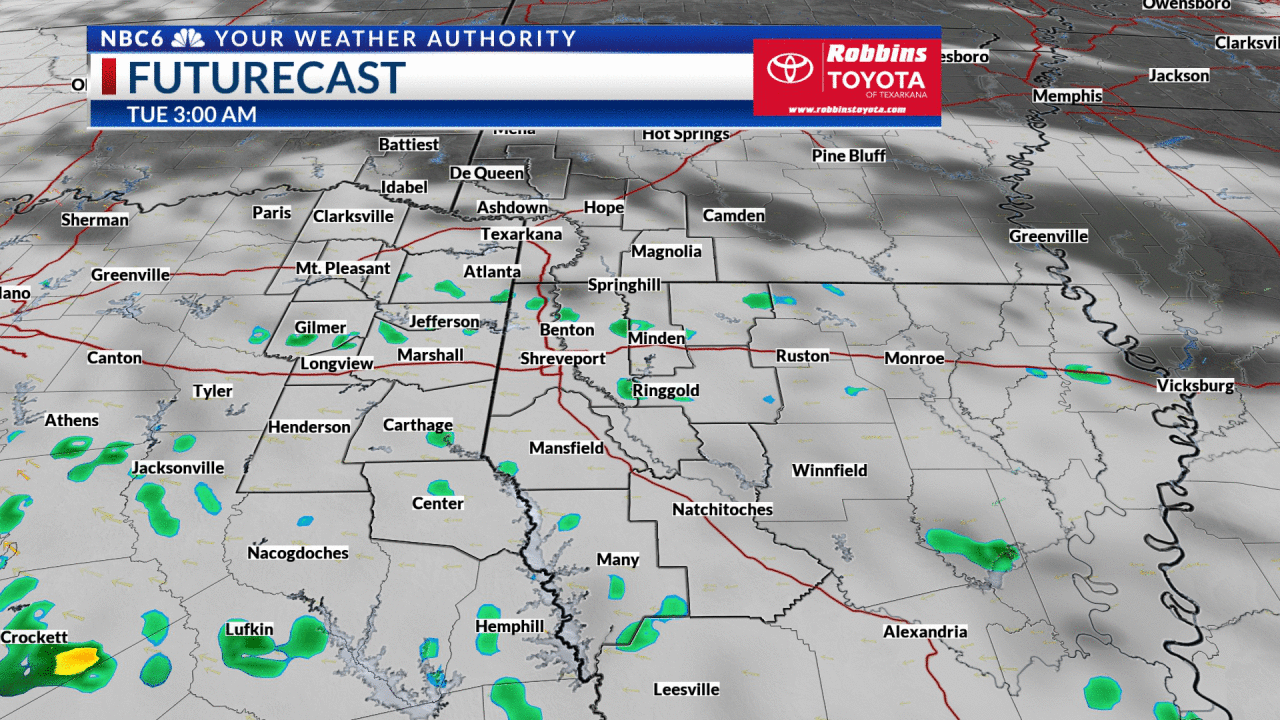 A dry cold front will roll through Friday night, cooling highs into the 60s over the weekend with a mix of sun and clouds.
Our next cold front is expected to roll through Monday. Rain could begin as soon as Sunday as scattered showers move in from the west, but most of the rain looks to fall Sunday night into the day Monday. Accumulations will be less than an inch, and severe weather is not expected. Cooler air will drop temperatures into the 50s on Tuesday.
Thanksgiving now looks to be dry, and cool, but comfortable. Highs will be in the 60s under partly cloudy skies. This forecast could change so make sure you return for any updates over the next week.
---