SHREVEPORT, La. (KTAL/KMSS) – Fall has returned to the ArkLaTex, and it looks like it's staying for good this time. It will be a breezy, overcast, and cool Friday with areas of light rain and mist throughout the day.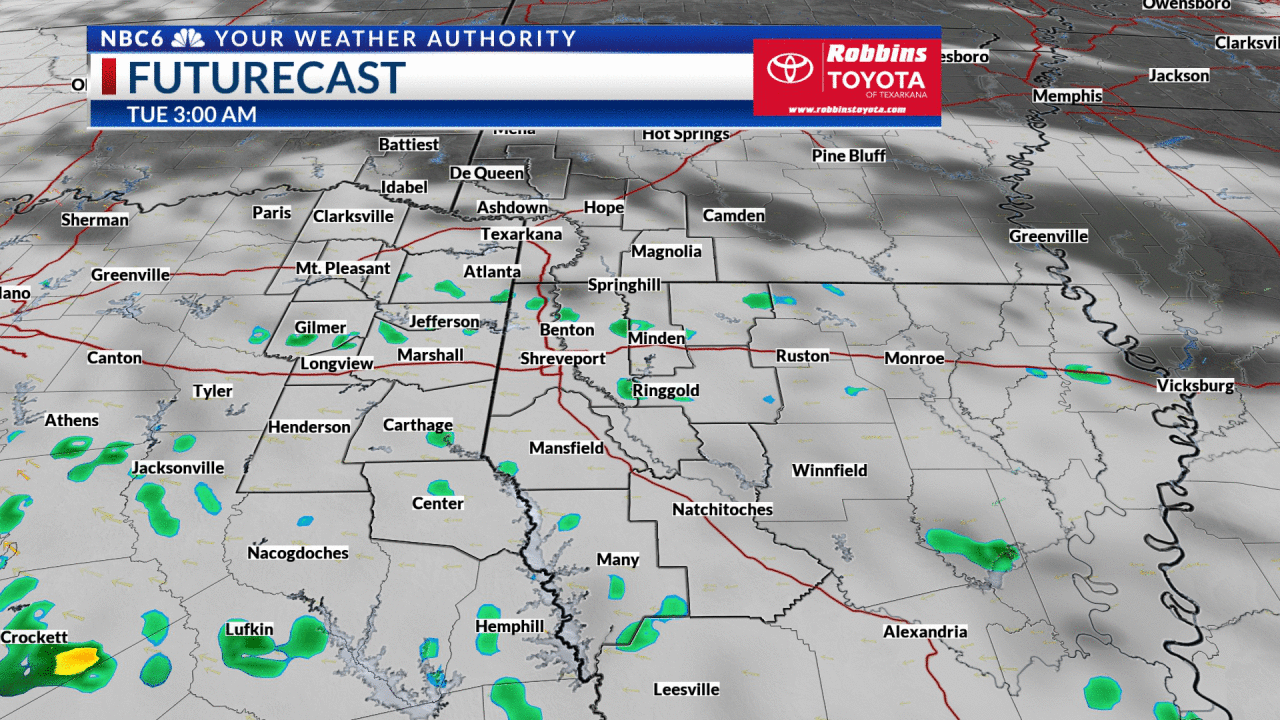 Sunrise temperatures will be in the 40s and low 50s with the steady rain ending in most areas by 9 a.m. Pockets of light rain, drizzle, or mist will be possible throughout the day, especially in east Texas and Louisiana. It will be otherwise overcast, and much cooler with highs in the 50s and low 60s this afternoon. It will also be breezy, with a sustained northeast wind of 15 miles per hour, gusting to 20 to 25 miles per hour all day.
Cool and cloudy Friday night: If you're attending a high school football game this evening, expect overcast, breezy, and chilly weather as game-time temperatures will be in the low to mid-50s. Rain should leave most areas alone, but a few lightly scattered showers will be possible anywhere south of I-20 throughout the Toledo Bend Region.
Cool with a very slight chance of rain this weekend: We'll wake up to overcast skies and temperatures around 50 degrees Saturday morning. It will stay overcast, with temperatures in the 50s for much of the day. A few rain showers will continue across the southern half of the ArkLaTex with very light accumulations. Outdoor plans will be safe from any heavy rain.
There will be a mix of sun and clouds on Sunday, with the sun pushing highs into the mid to upper 60s, a cool but comfortable end to the weekend.
Fall temperatures and more rain next week: An area of low pressure along the Texas coast will move north on Monday stirring up another round of rain showers for the ArkLaTex, mainly Monday afternoon through Tuesday morning. Highs will stay in the 60s as long as the rain is around next week.
Drier air will arrive Wednesday or Thursday, bringing a return to normal November weather with highs near 70 degrees.