SHREVEPORT, La. (KTAL/KMSS) – Welcome to November! The month will begin with a chill, but we have a warming trend that will bring some great Fall weather over the weekend.
It is bitter cold this morning as sunrise temperatures will be near or below freezing in 20s and 30s under clear skies. High pressure remains west of the ArkLaTex, steering the dry and cool north breeze through again today. Highs will struggle to break out of the mid-50s, so you will need a jacket or sweater if you spend time outside. Wind will be light and out of the northeast at 5 to 10 miles per hour. The extremely dry air that has taken over our pattern will bring another day of sunny skies.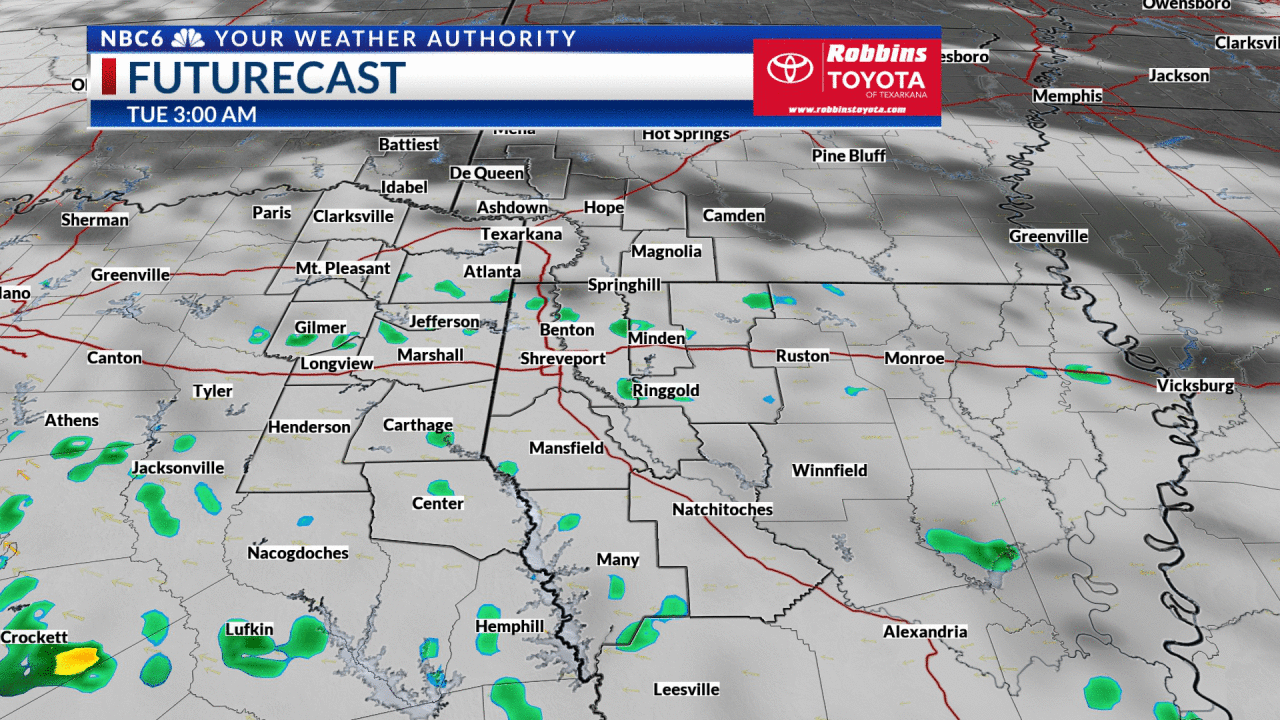 Expect another freeze in most locations onight, so cover up the plants again and bring your pets inside. Lows will be in the 20s and 30s.
I'm sure many of you are enjoying this cooler weather, but you may want temperatures that feel more like Fall than Winter. We have plenty of fantastic Fall days on the way. As high pressure moves east of the ArkLaTex tomorrow, the cold north breeze will replaced by a warmer south wind. Highs will jump about 10 degrees into the mid-60s Thursday, and another 10 degrees into the mid-70s Friday.
The warmer air will continue to build over the weekend as highs will be in the 70s and low 80s on Saturday as well as Sunday.
Our next cold front will not arrive until late next week so it will remain dry thorugh at least next Monday. A slight chance of showers may return midweek but there won't be much measurable rain over the next 7 to 10 days.
---