SHREVEPORT, La. (KTAL/KMSS) – A rare sight this morning as patchy fog is developing for the morning commute. The damp ground from recent rain will bring us these foggy mornings for the remainder of the week, and the afternoons will feel more like Summer than early Fall.
Skies are clearing above us today, but we will have areas of fog around until 8 or 9 a.m. as temperatures cool into the upper 60s. Once the sun is up and we warm a few degrees, fog will lift, giving us mostly sunny to partly cloudy skies for the remainder of the day.
High temperatures will be quite warm, but not too hot in the upper 80s throughout Arkansas and Oklahoma, and in the low 90s for east Texas and Louisiana. You will feel some humidity, but it won't be at the stifling mid-summer levels we have felt for months.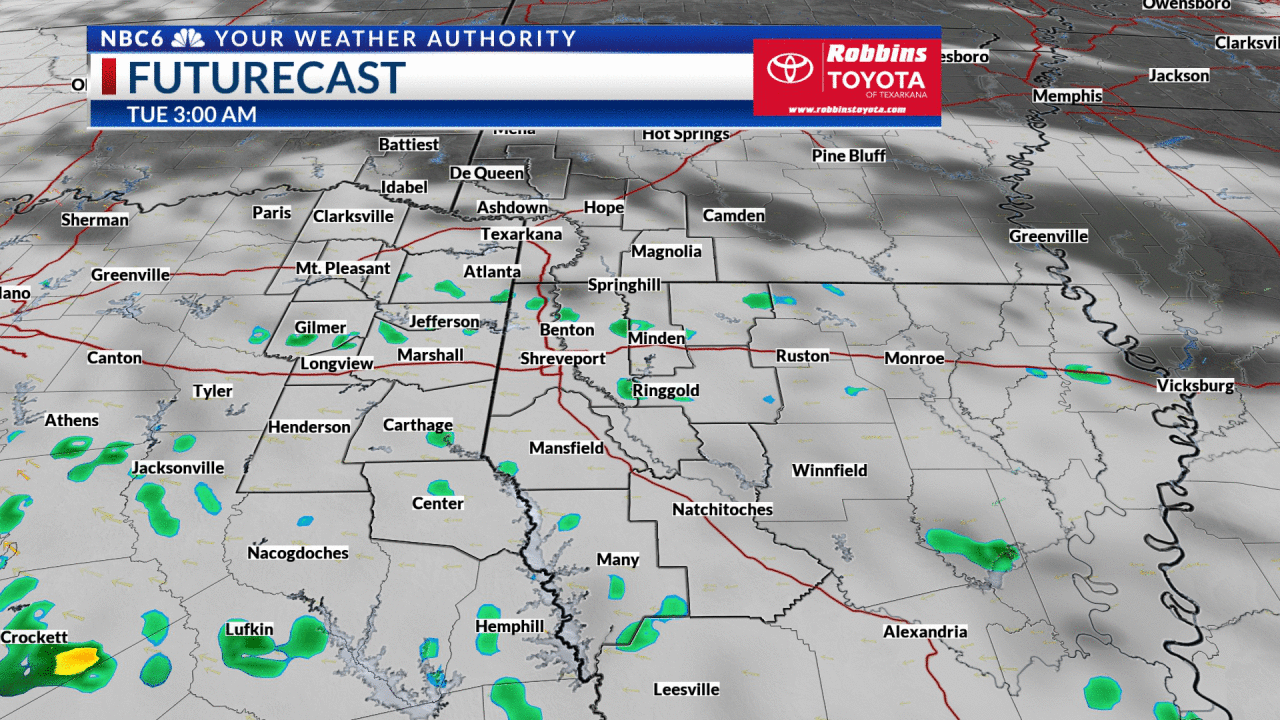 The outlook for rain is not great for the remainder of the week, as most of us have seen our last raindrops of September. The best chance for a late-day shower or thunderstorm will be south of I-20 in Louisiana where the remnants of the front that brought us heavy rain are located. A brief shower or storm is possible in these areas between noon and sunset. How much rain did we receive in the past 3 days? Widespread accumulations of 2 to 5 inches mean many areas are running a surplus of rainfall in the past 30 days. This should bring improvements to our ongoing drought when the next update is issued Thursday, and somewhat alleviate wildfire danger despite the fact we may not see any rain in the next 7 to 10 days.
It is going to be a broken-record weather pattern after today. Rain is completely out of the forecast tomorrow, with highs reaching the upper 80s and low 90s each day through the end of the week. With no cold fronts on the way, we may stay dry with highs near 90 for the next 7 to 10 days as we await our first strong cold front of the Fall, usually sometime in October.
---