Temperatures will continue to get warmer in the coming few days. Our next round of strong to severe storms will move through the area Friday. A rather wet weather pattern will continue in the ArkLatex next week with pleasant temperatures.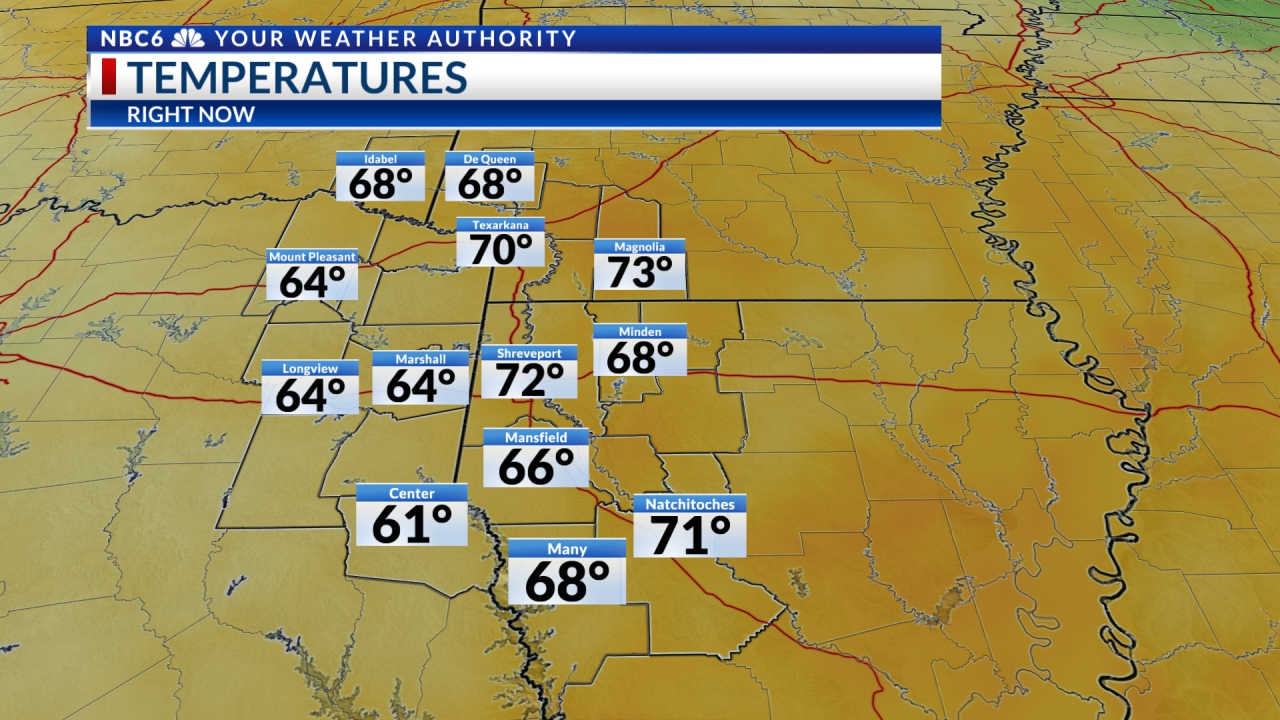 The warming trend continues: Temperatures across the ArkLaTex have been warming up over the past few days. That warming trend will continue for the next few days. Wednesday will begin with lows in the 50s and low 60s. Expect a little afternoon sunshine to combine with a gusty south wind to warm us into the 70s and low 80s. It will get even warmer Thursday with lows in the low to middle 60s and highs in the low to middle 80s.
A couple of days of dry weather: Futurecast shows that we will see the clouds that settled over our area hang around Tuesday night. Expect Wednesday to begin with a cloudy sky. We should see a little bit of sunshine mix in with the clouds Wednesday afternoon. The breaks in the clouds will fill in Wednesday night as we will become cloudy. Thursday will begin with a cloudy sky and end with a mix of lots of clouds and a little bit of sunshine.
Friday severe weather: Thunderstorms will develop to the northwest of the ArkLaTex Thursday afternoon and they will likely weaken some as they move into the northwest part of the area Thursday night. These storms will strengthen during the day Friday as they move across the area with severe weather looking promising.  Damaging wind will likely be our biggest concern Friday but it appears that a few tornadoes could be possible mainly over the southeast half of the area. 
Rainfall potential:  We will also likely see plenty of rain as the storms move through.  Futurecast shows that the heaviest rain will be over the northern part of the area where totals could exceed 1″. Other models show similar amounts will be possible across the entire area. After a dry start to the weekend Saturday, we will see several rounds of rain next week that could bring ten-day rainfall totals close to two inches for much of the area.  Despite all of the rain next week, we will continue to see some rather pleasant temperatures with highs mainly in the 70s.
Get daily forecasts and exclusive severe weather details on storms as they approach your area by downloading the Your Weather Authority app now available in the App Store and Google Play